KAMA Taller de Arquitectura: In Mérida, Yucatán, Casa Kukul stands as a living testament to contemporary architecture fused with the essence of the region. Inspired by local elements and its urban context, this house was conceived not so much as a space but as a concept and an experience. Every corner of Casa Kukul was designed with a purpose: to connect the interior with the exterior. The central courtyard, reminiscent of traditional haciendas, becomes the epicenter of life, providing panoramic views from every corner of the dwelling while offering the serenity and privacy needed.
With five bedrooms and common spaces like a cinema and a mancave, the house becomes a blank canvas for social life and dynamic experiences. The configuration of public spaces adapts to every occasion, fostering continuous dialogue between residents and their guests.From the moment you cross the threshold, the guardian of the house, a majestic Yuka plant, welcomes you. Next to it, a tropical garden filters the views from the main entrance. To create a dreamlike sensation, a circular dome in the double-height space rises above the Yuka, crossed by a bridge that invites exploration and connects the upper levels.
Regarding materials, chukum, with its neutral base, combines with terracotta tones that serve as accent strokes in every detail. Varied textures, from reliefs to rough surfaces and murals, guide your senses on this architectural journey. Casa Kukul is more than a house; it is an architectural masterpiece that celebrates the past, present, and future in an ongoing dialogue between nature and design. Discover it here."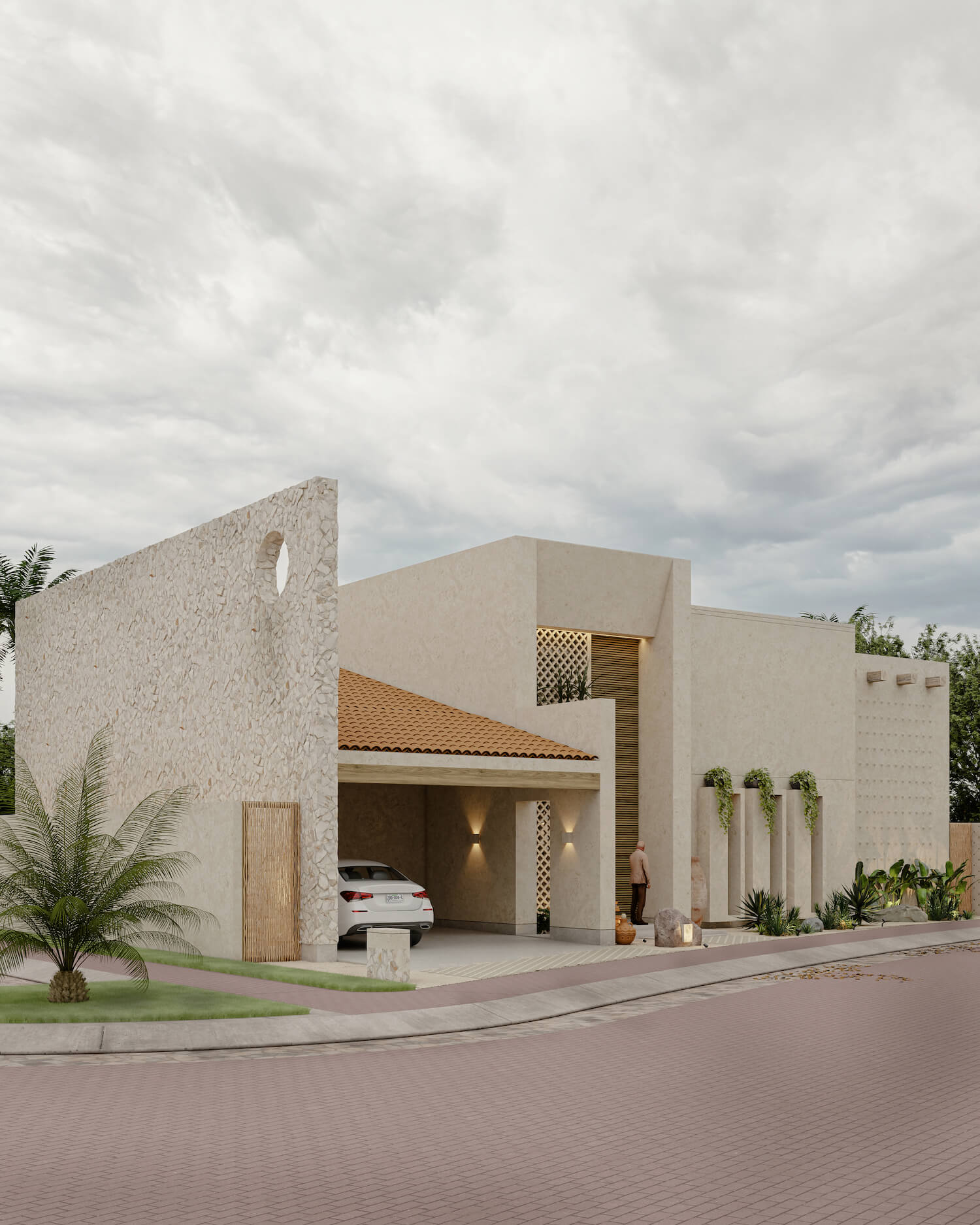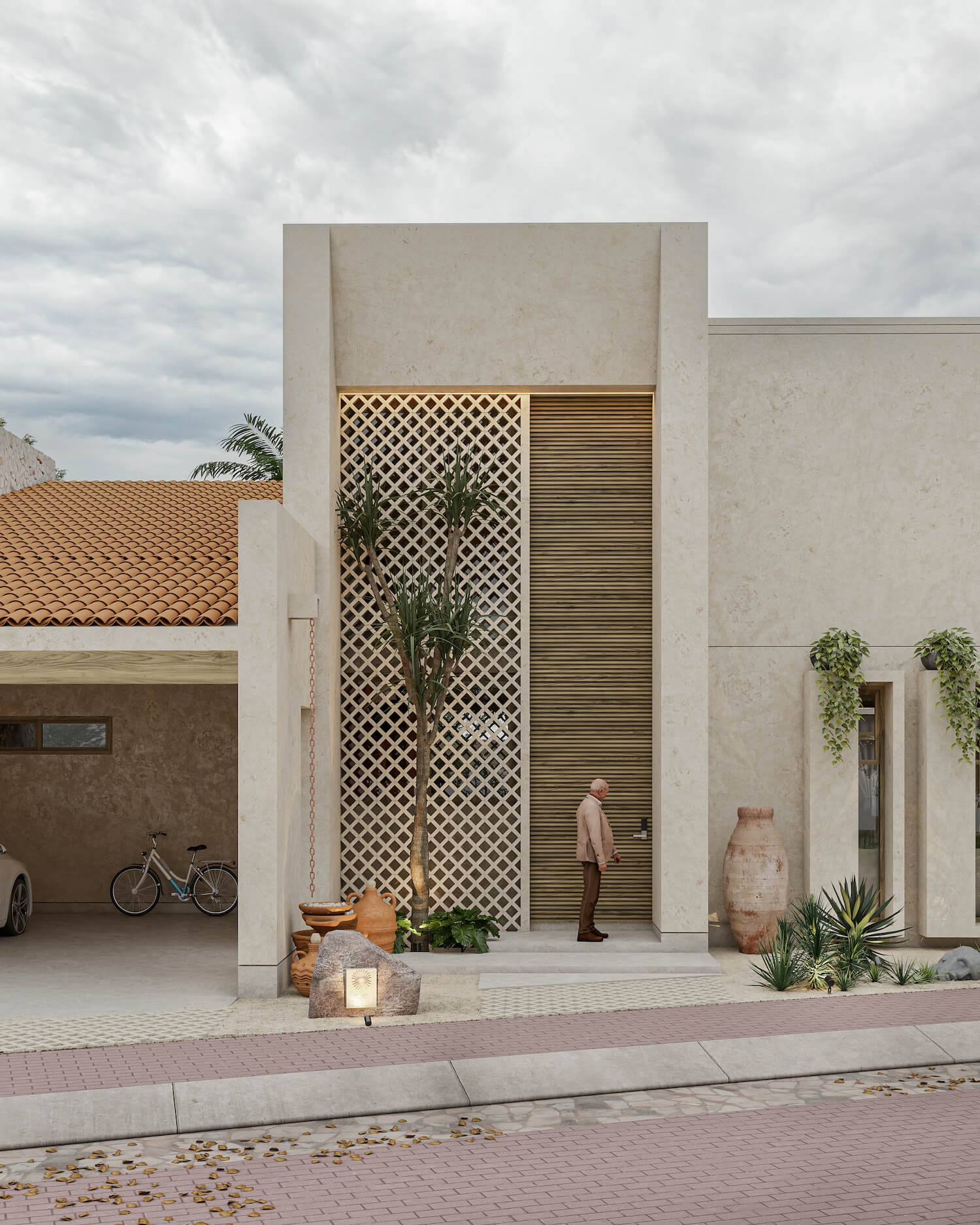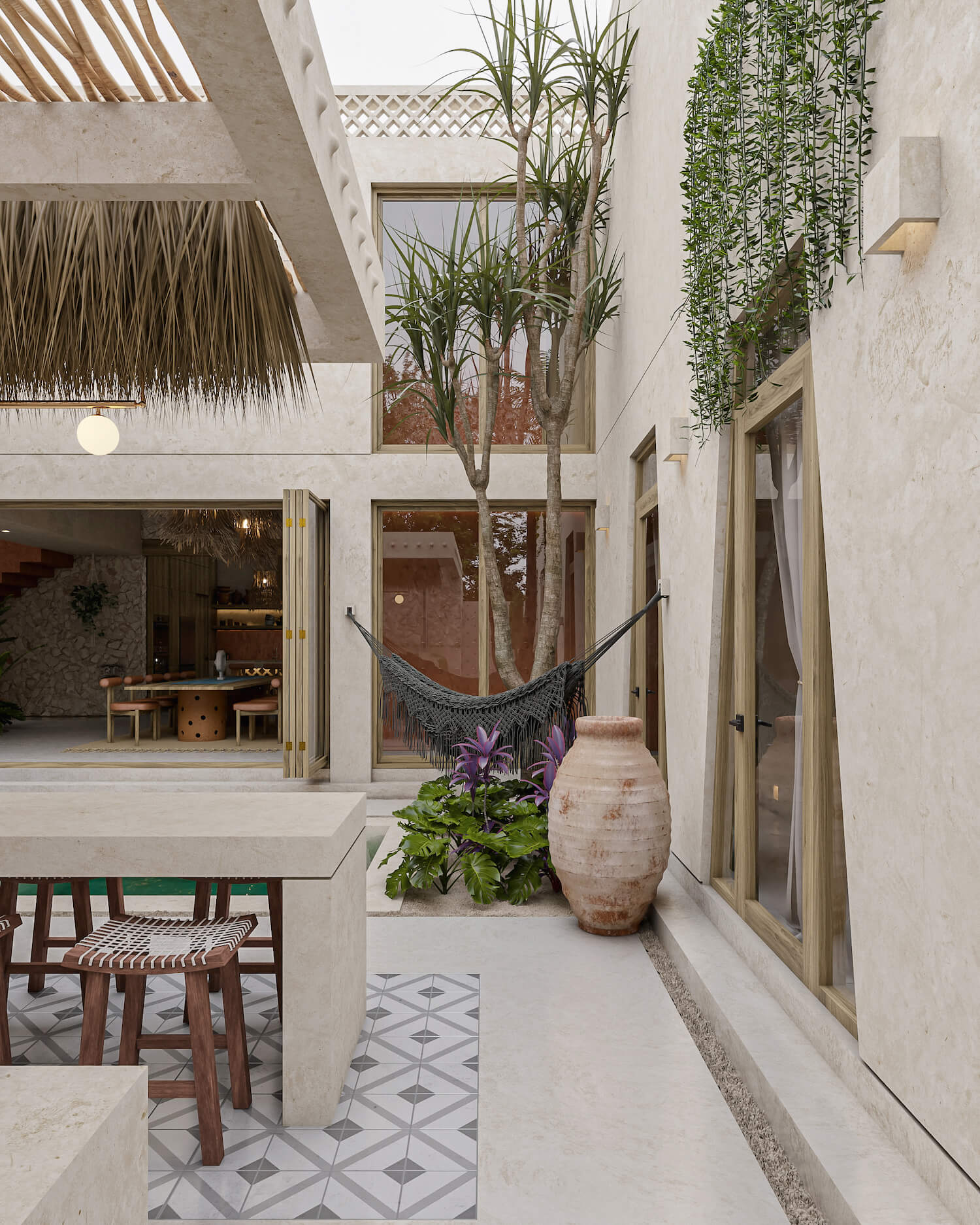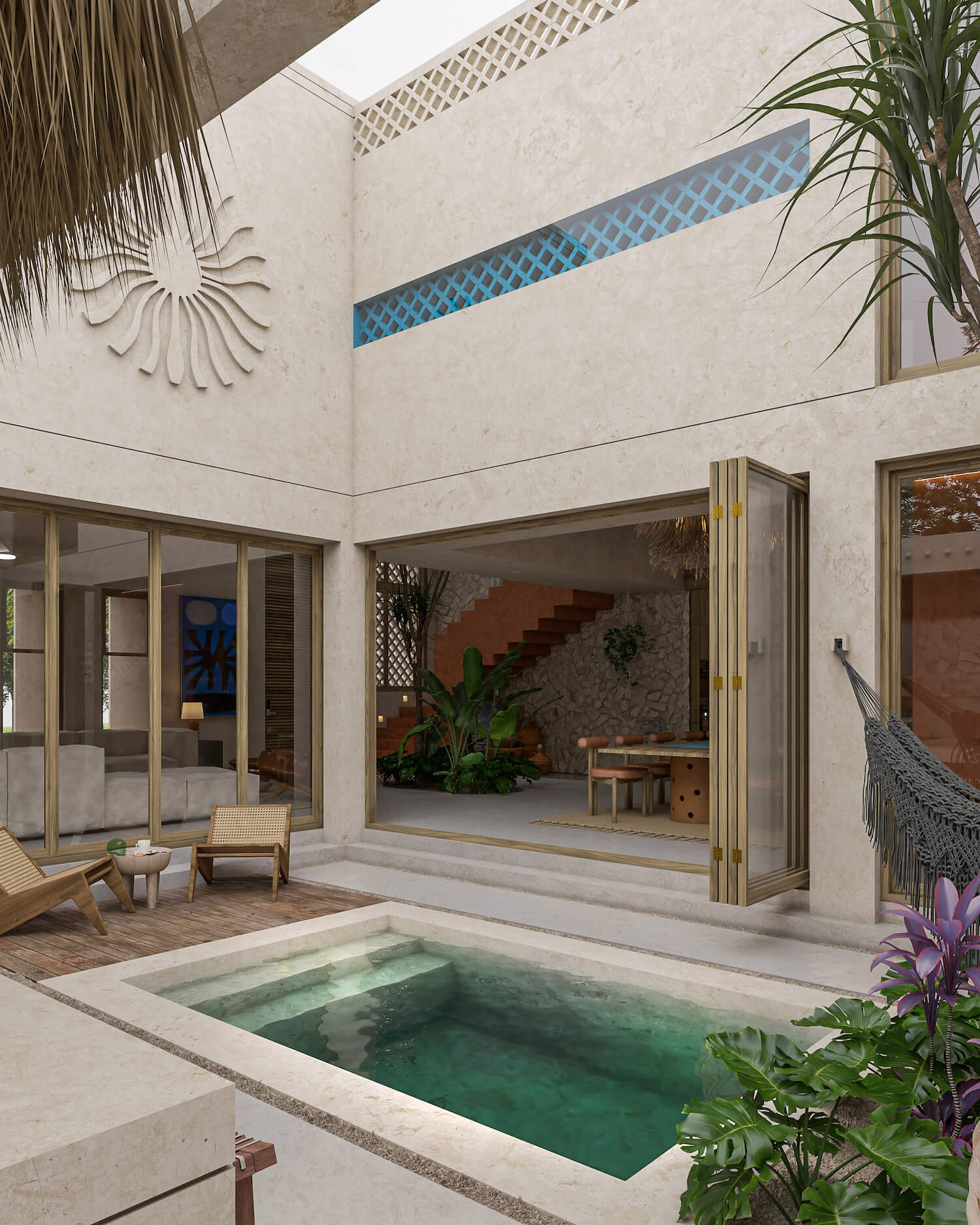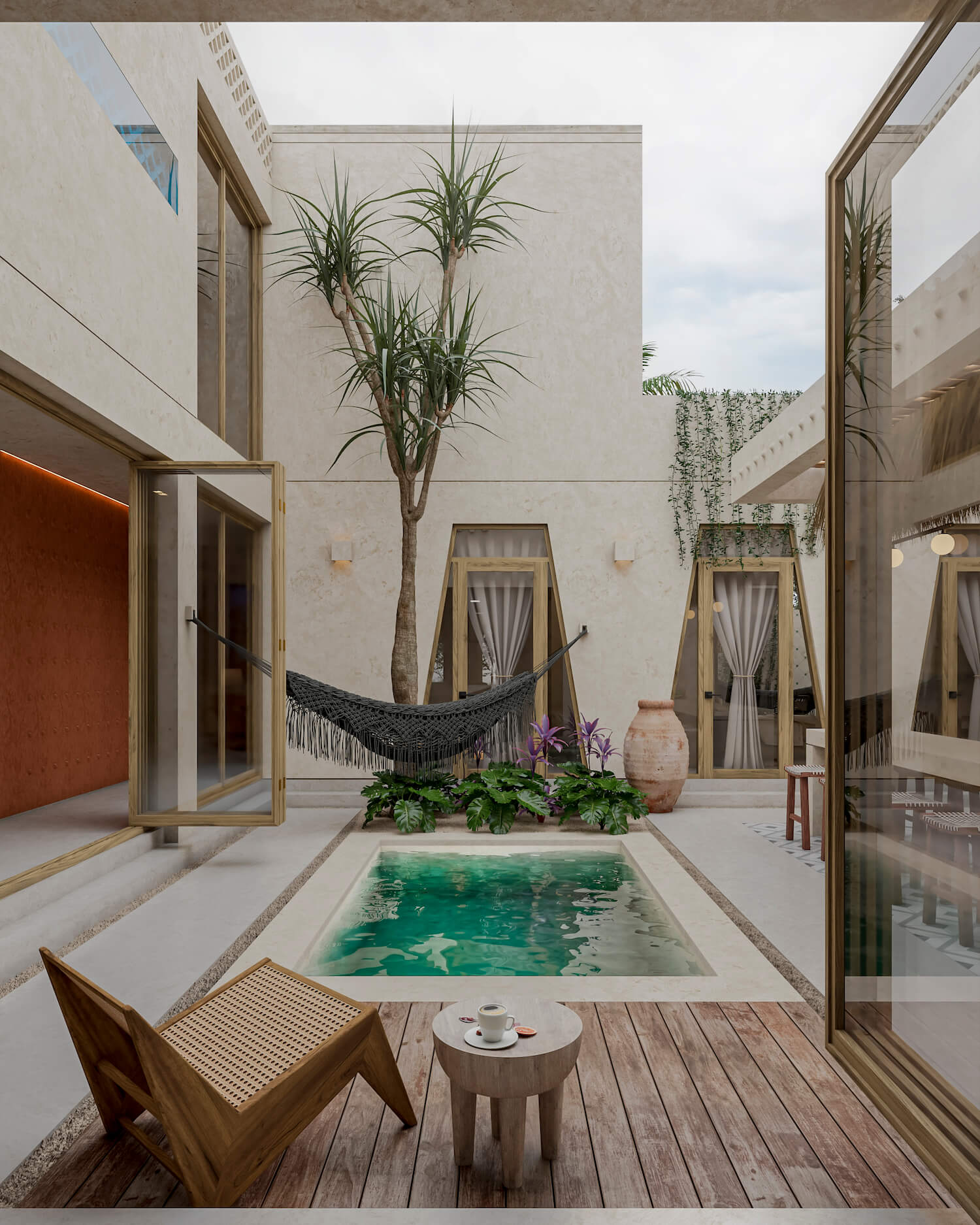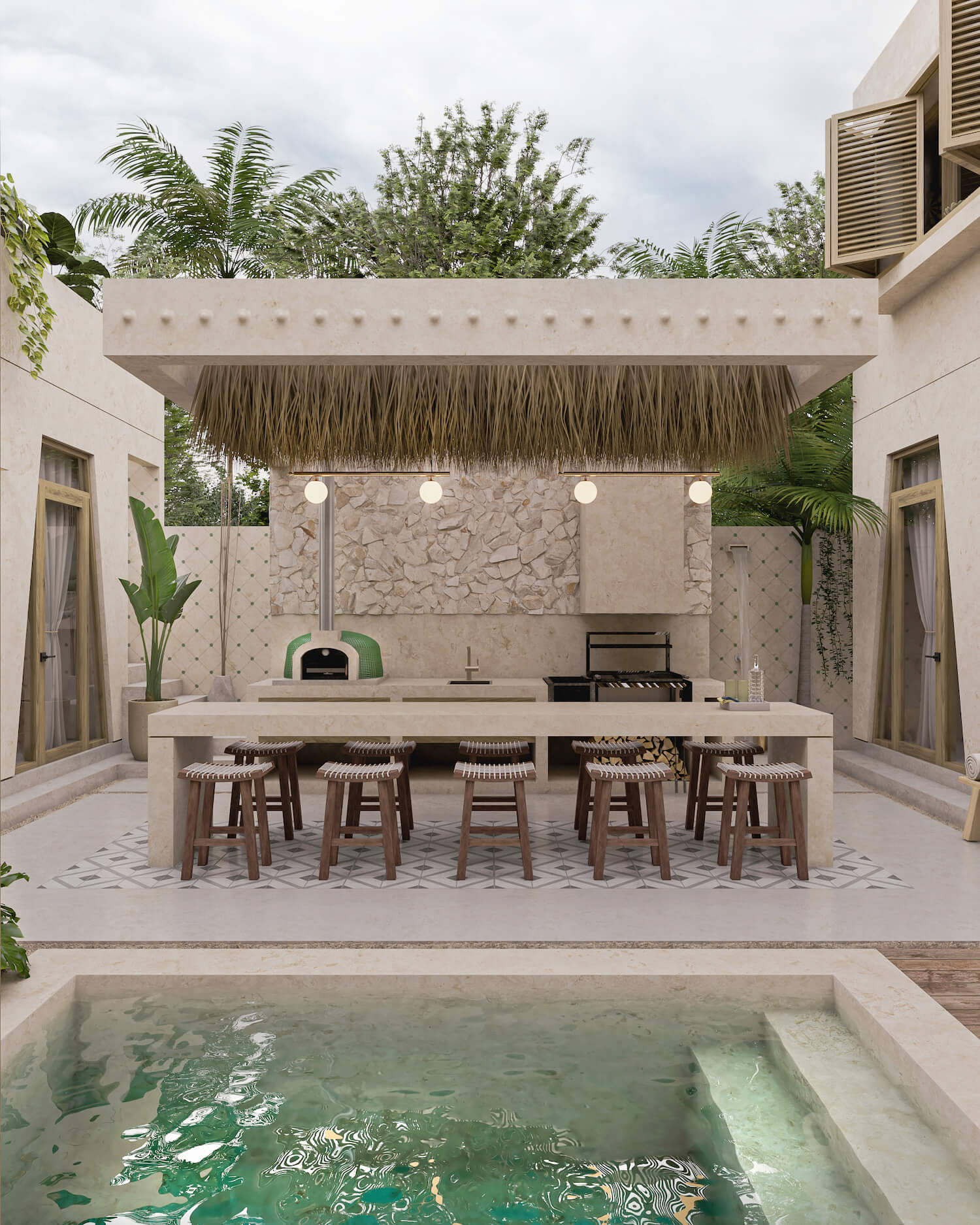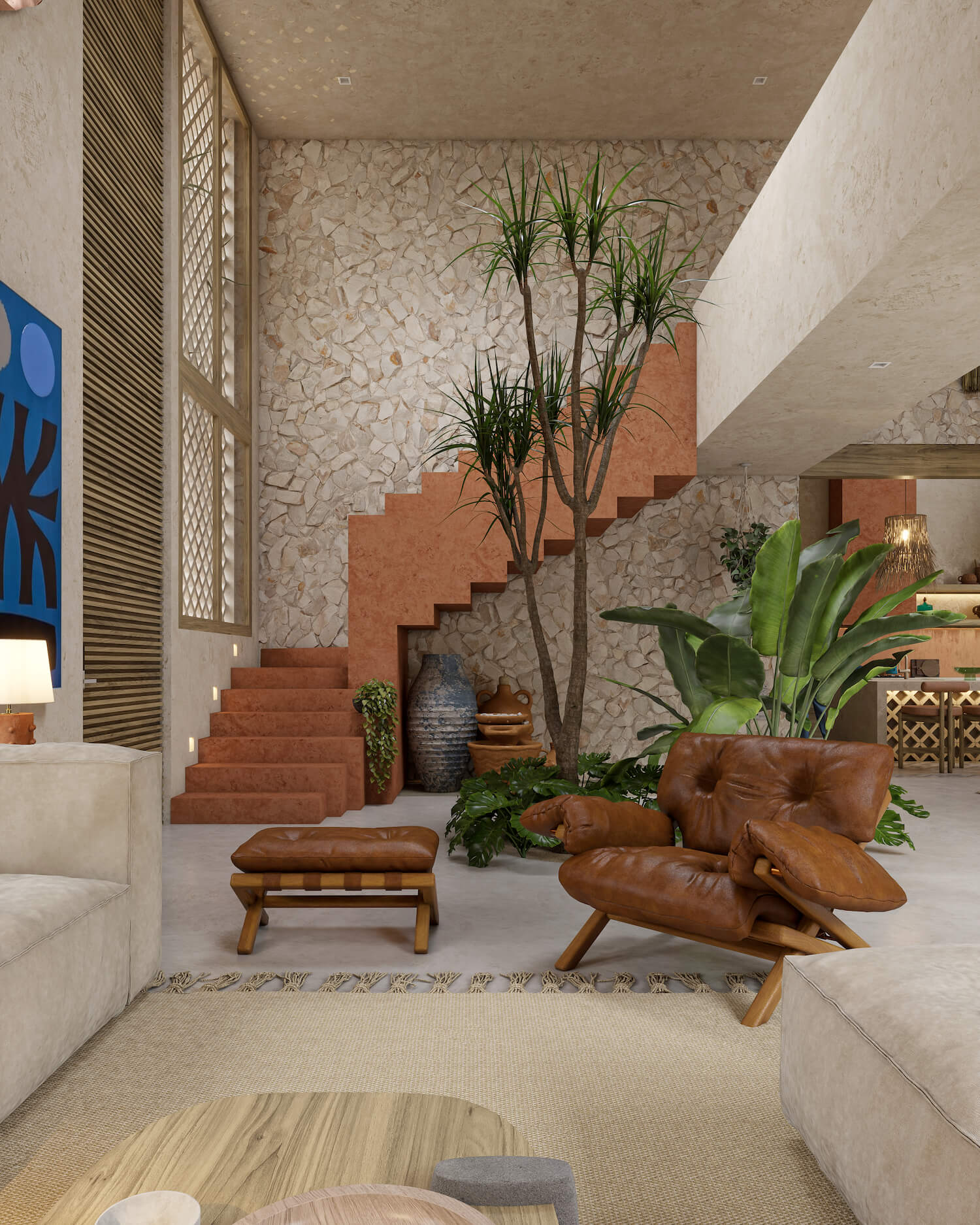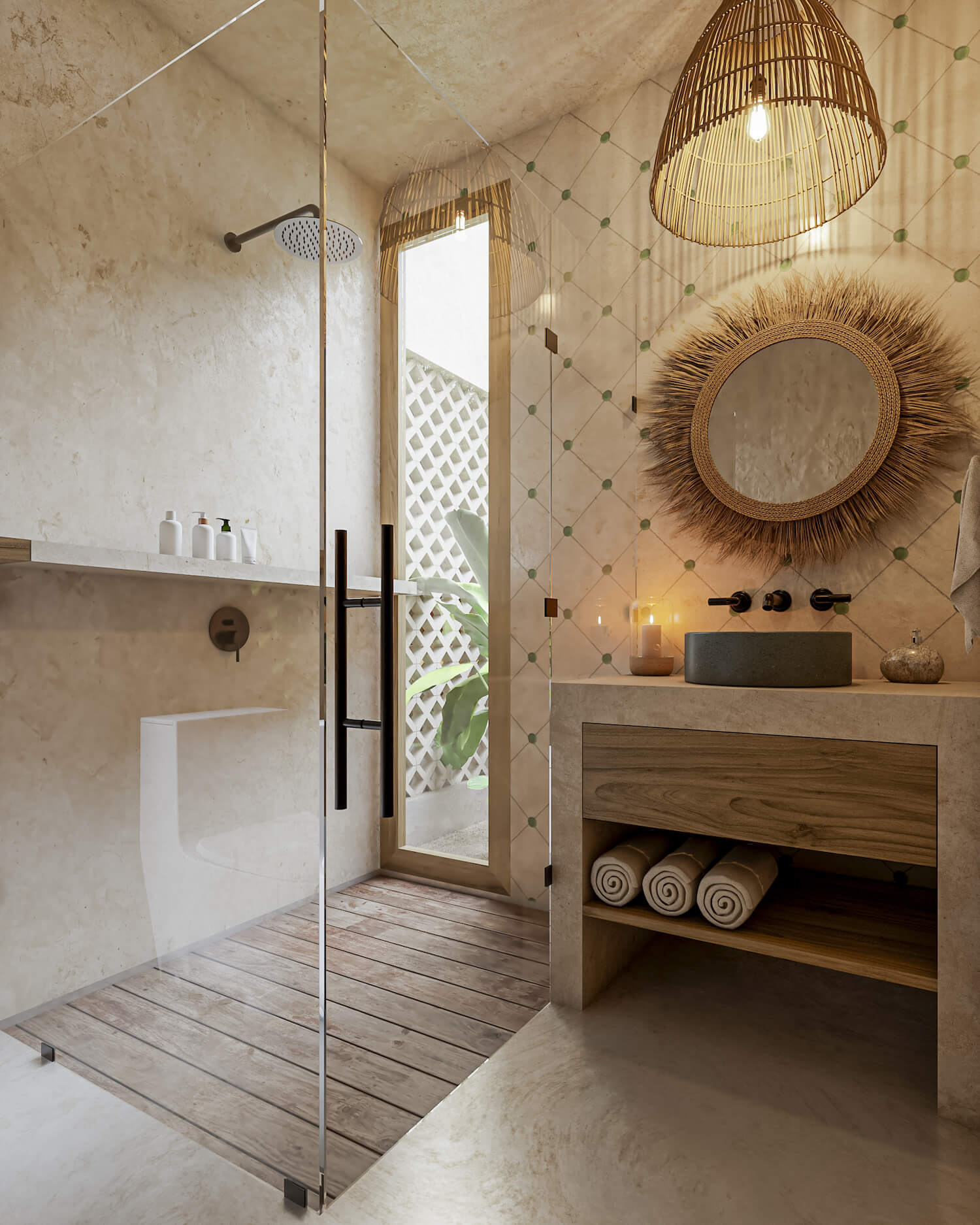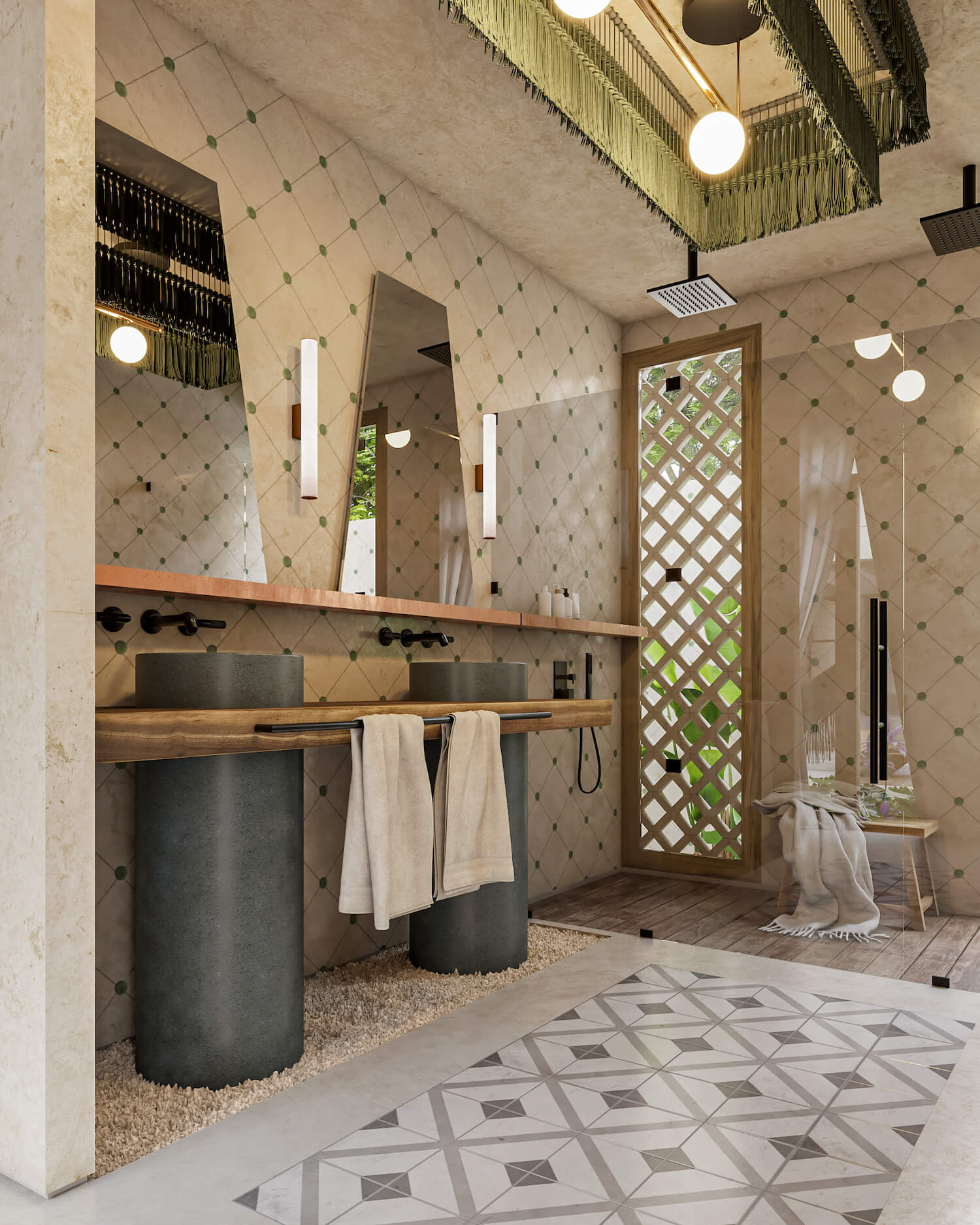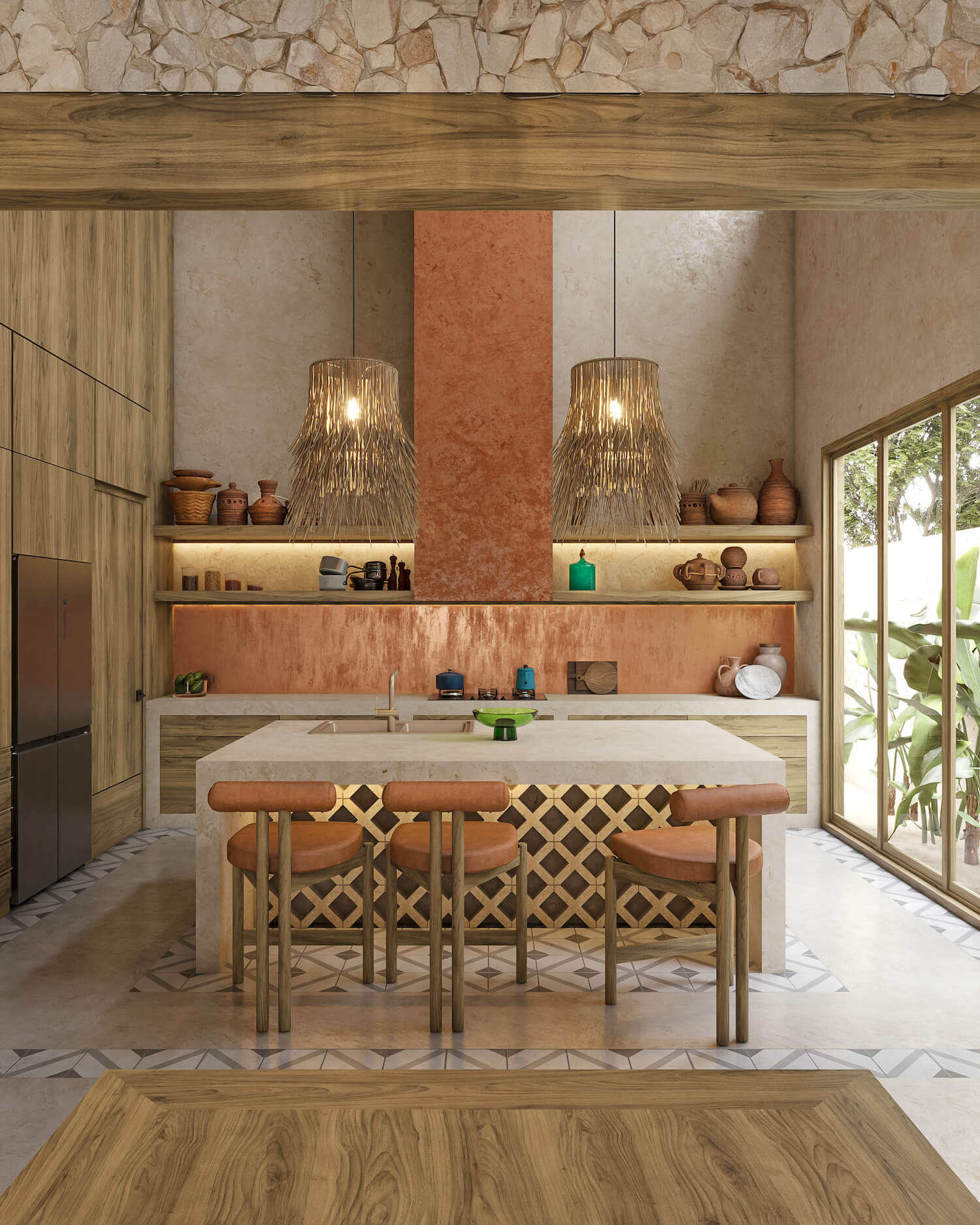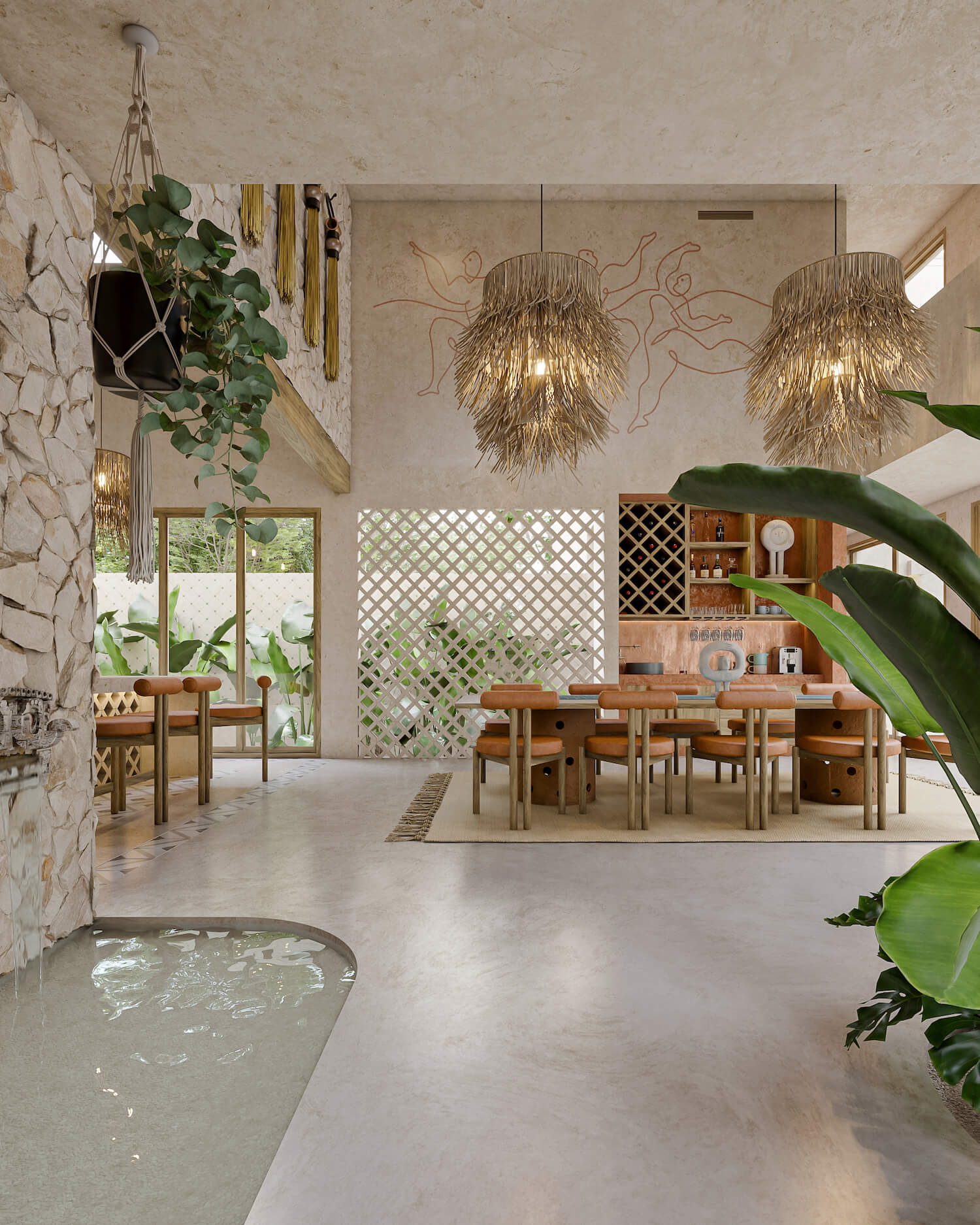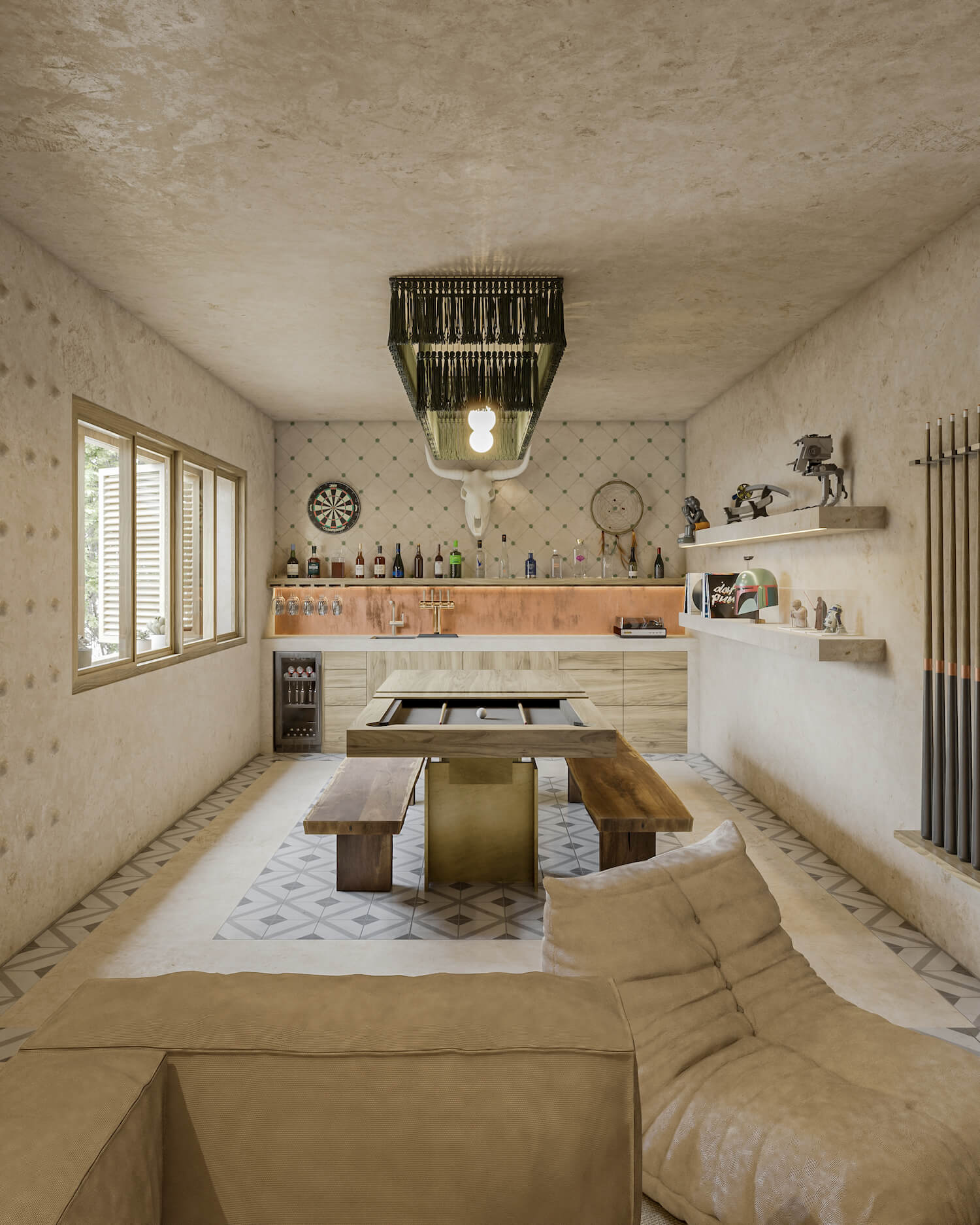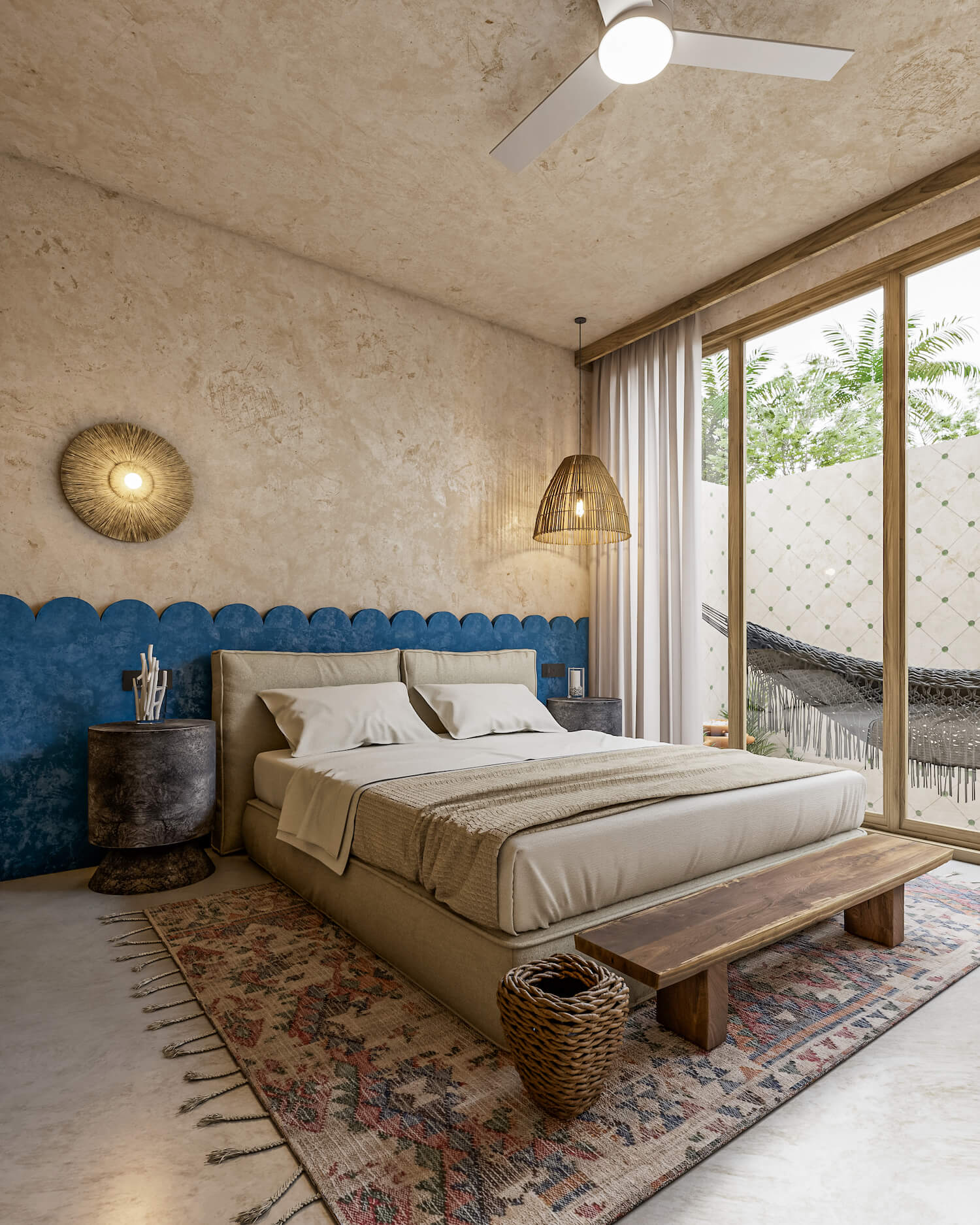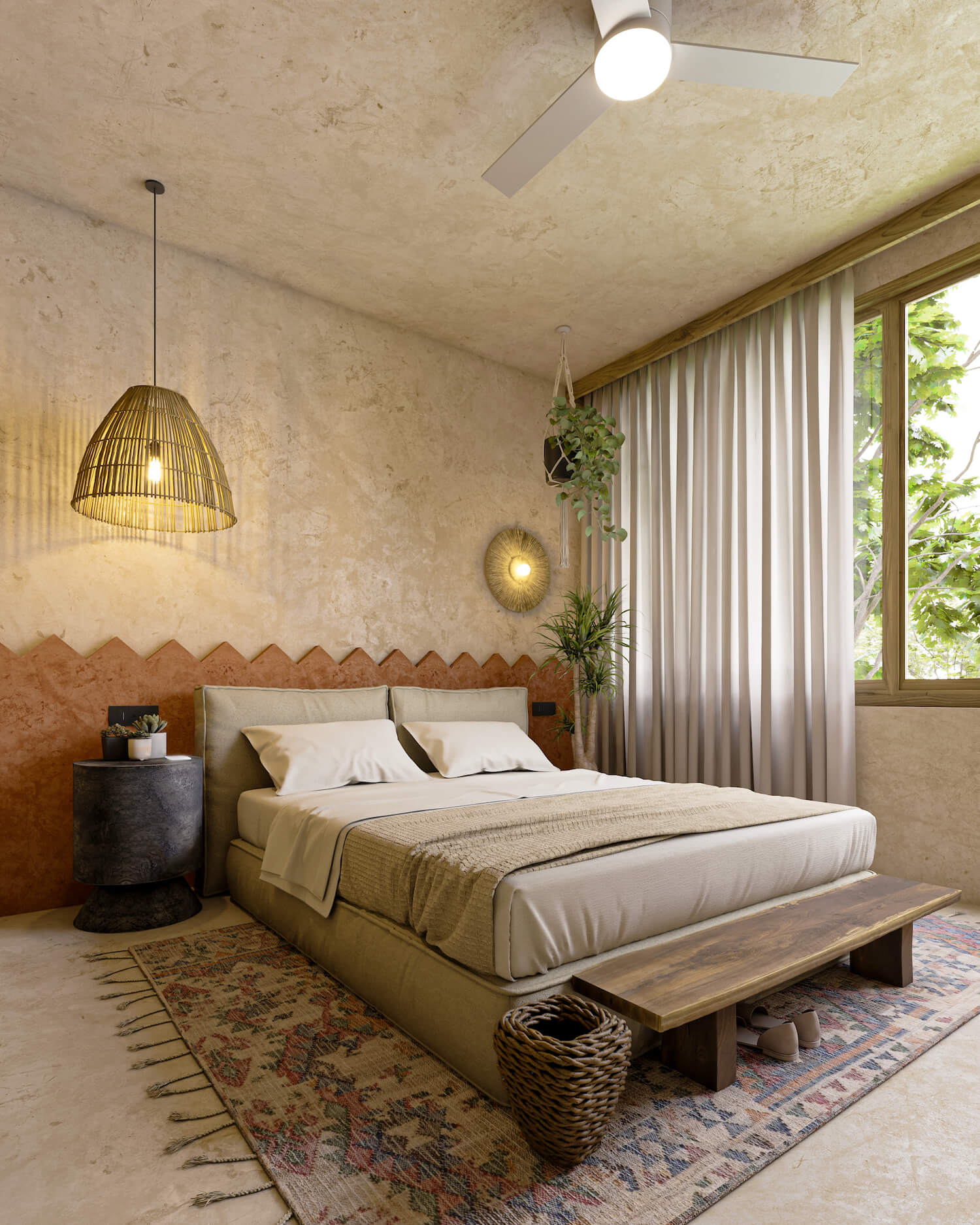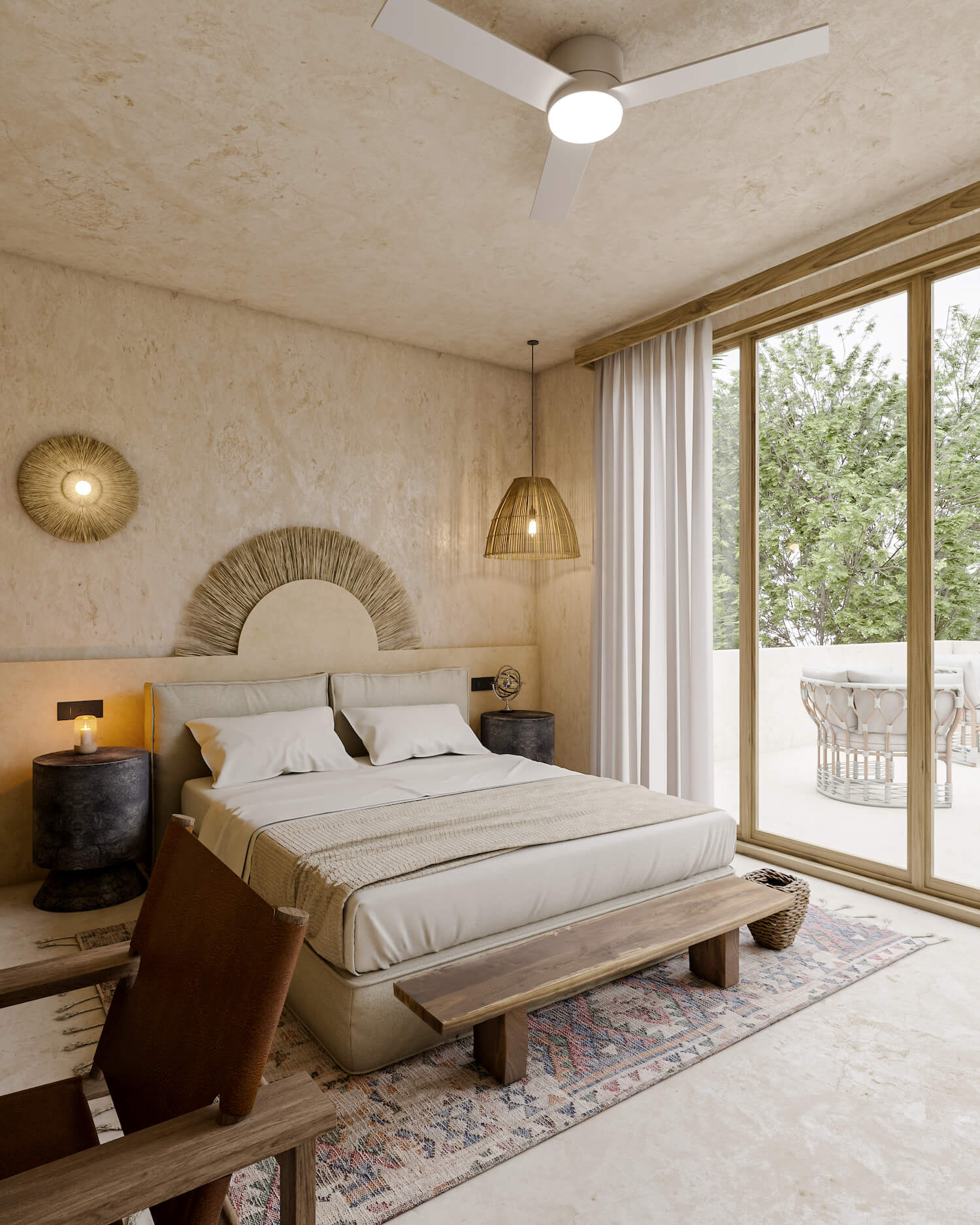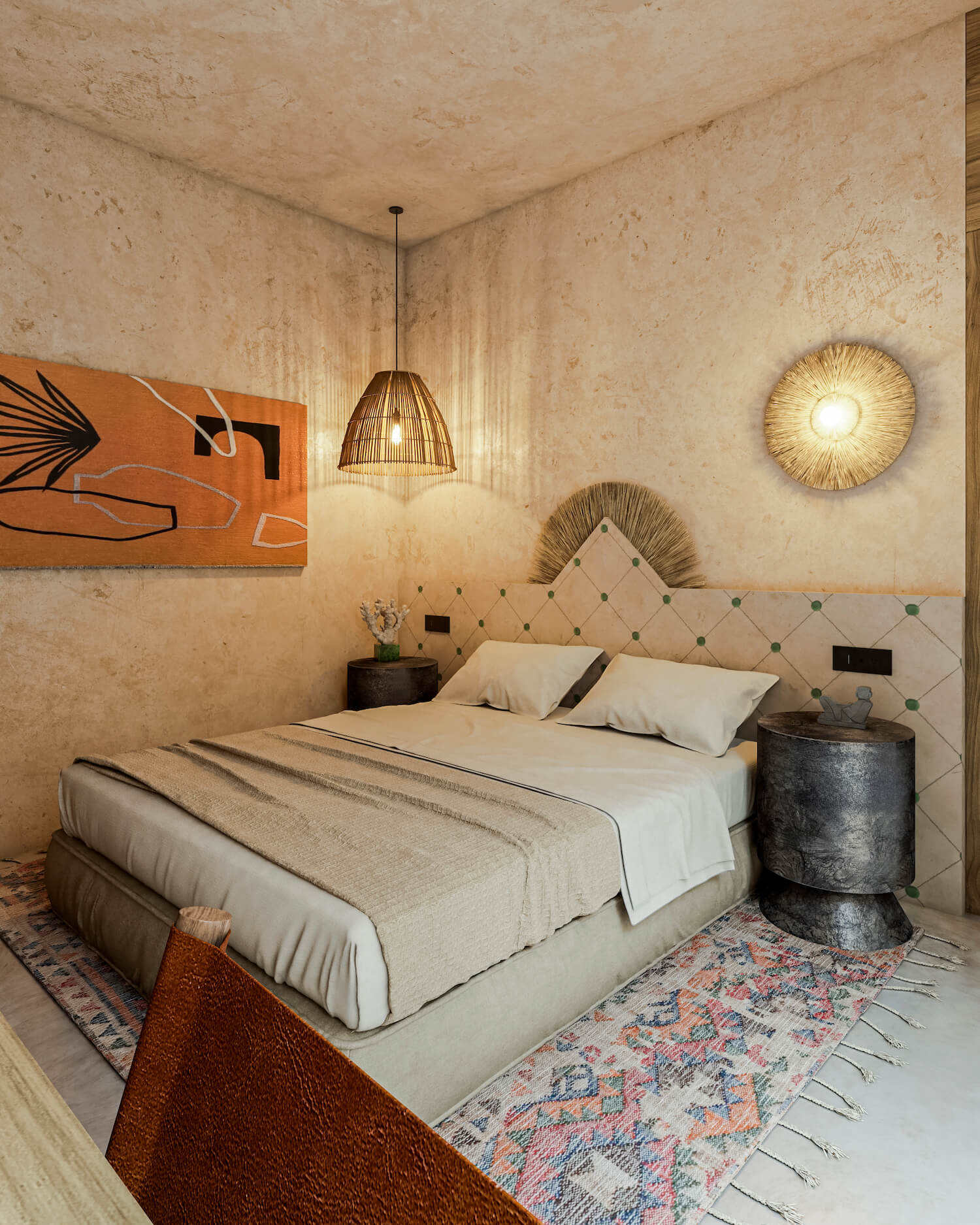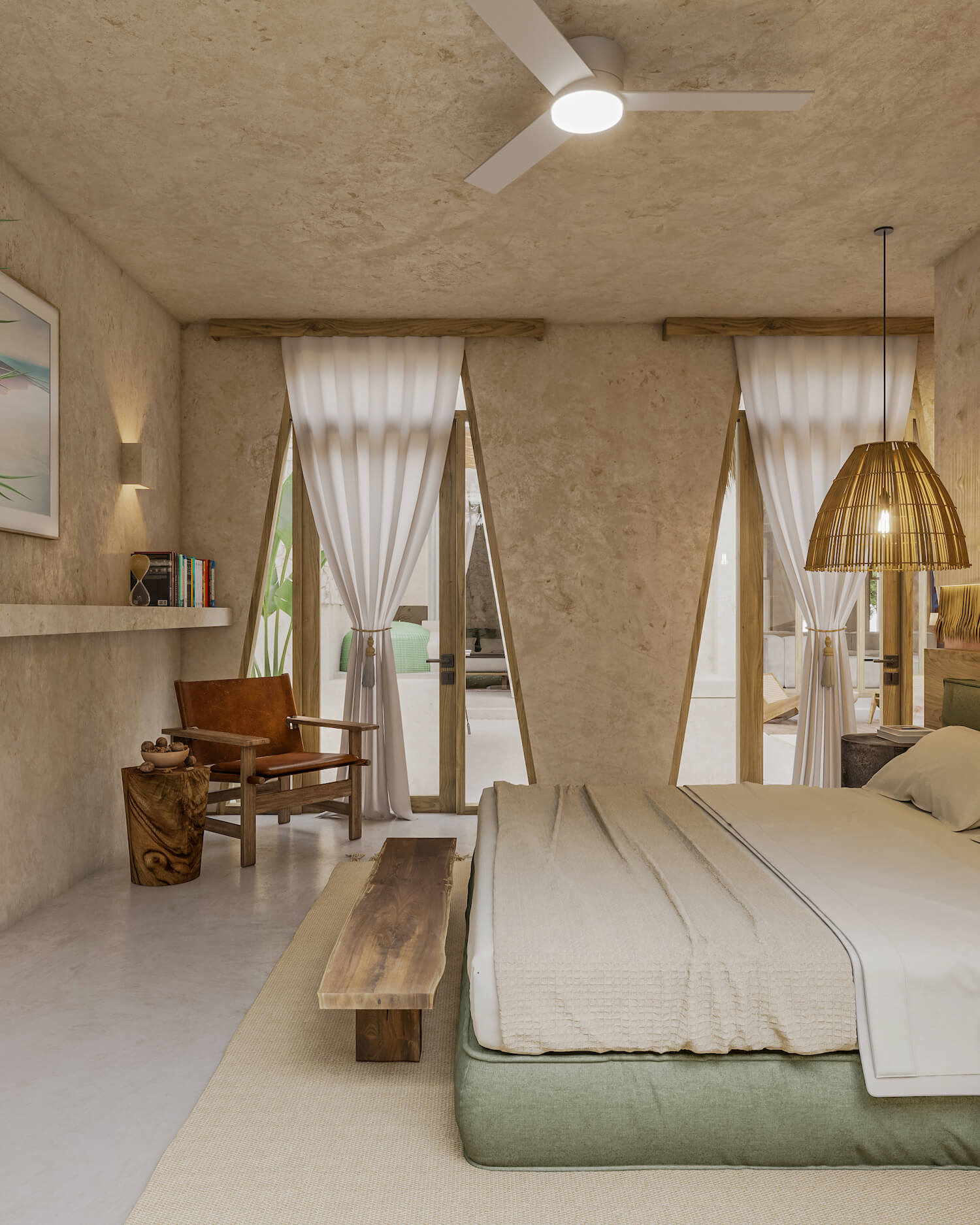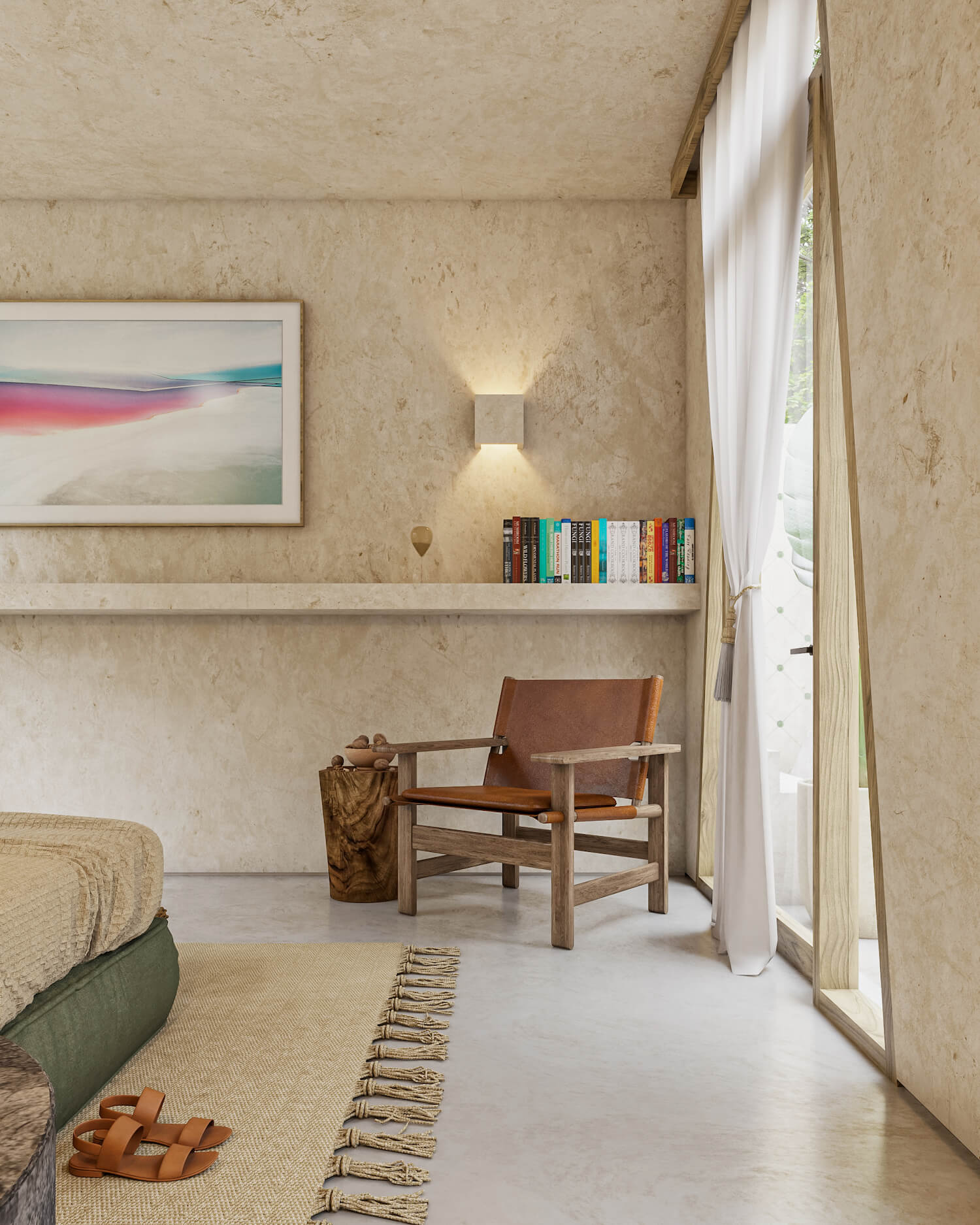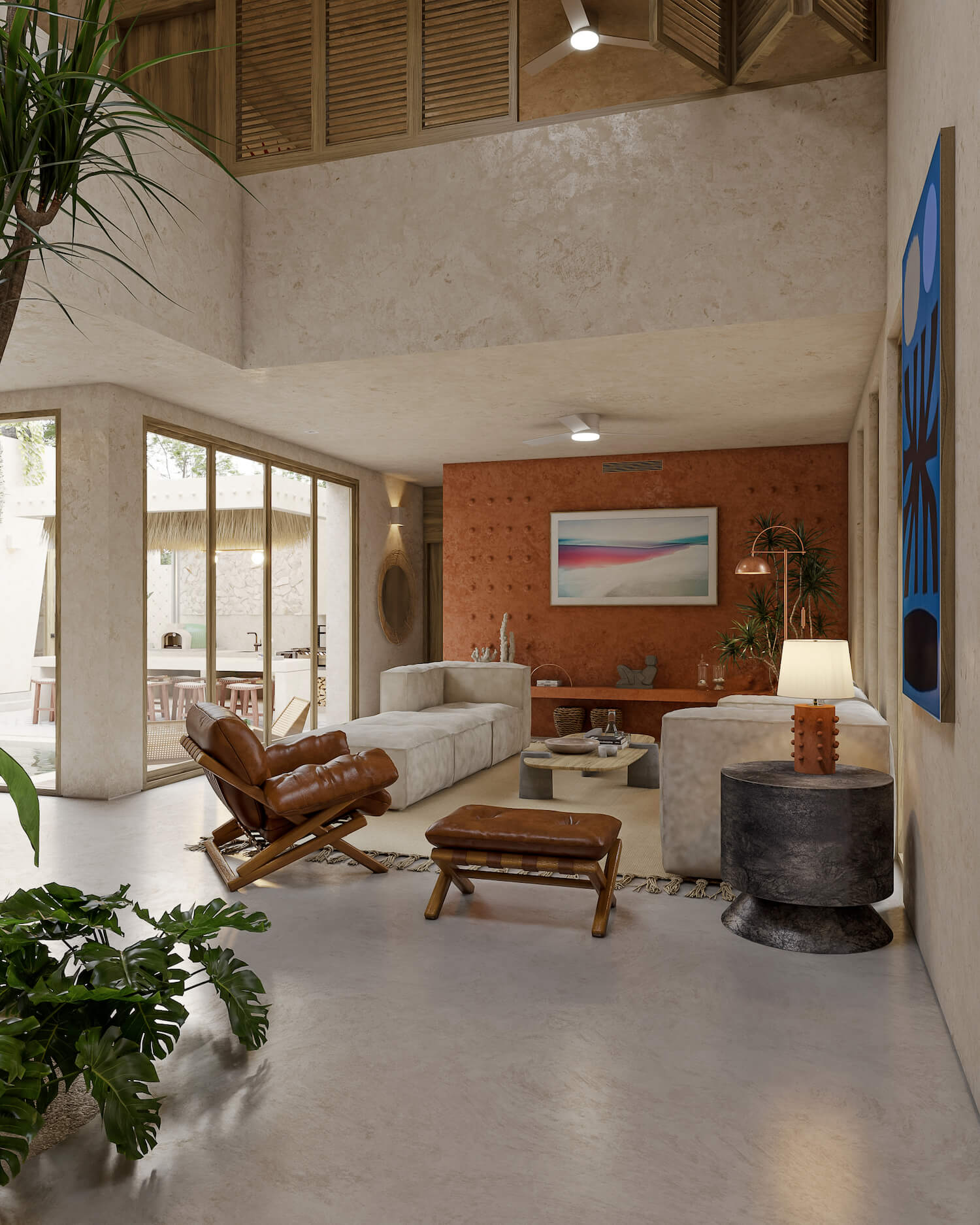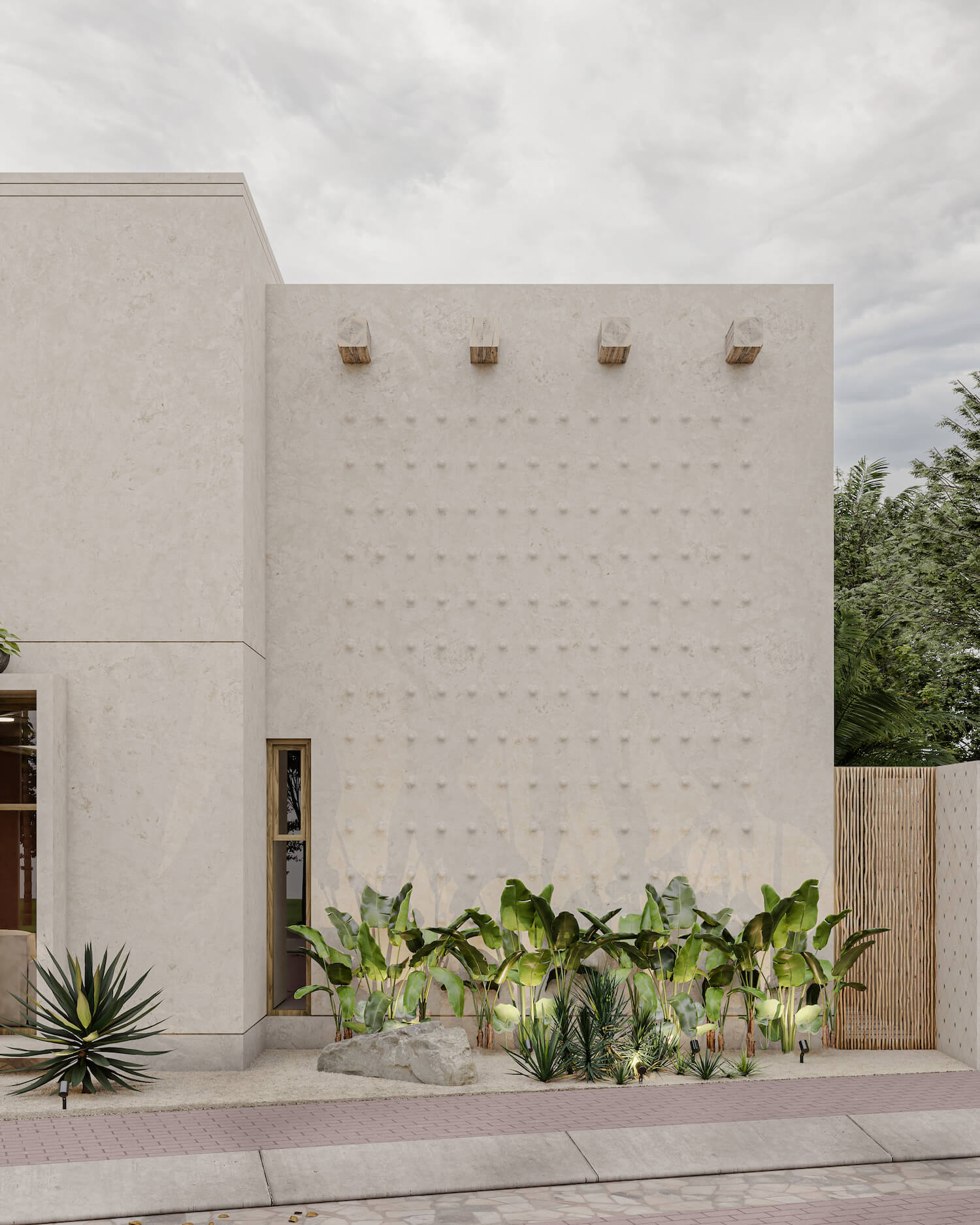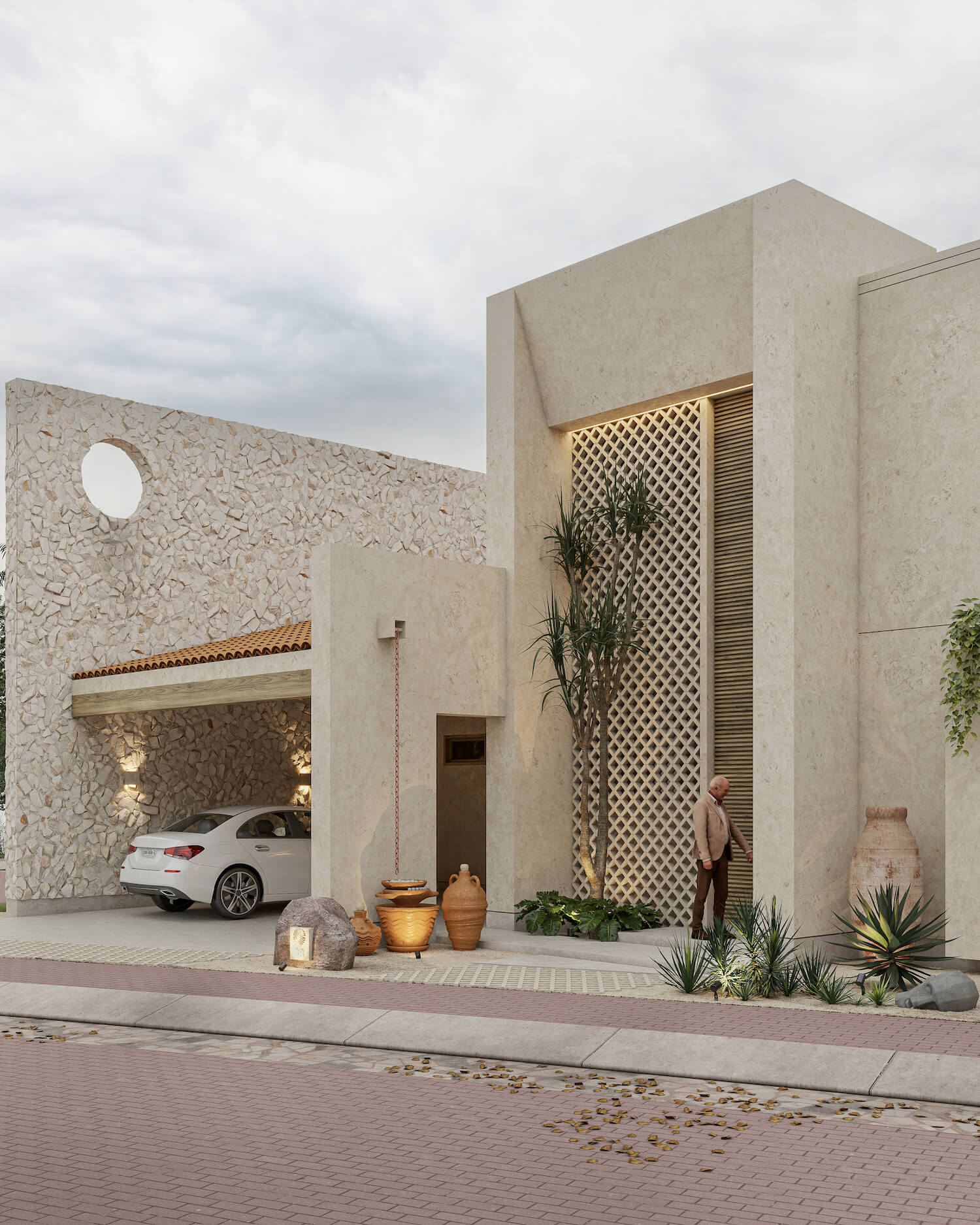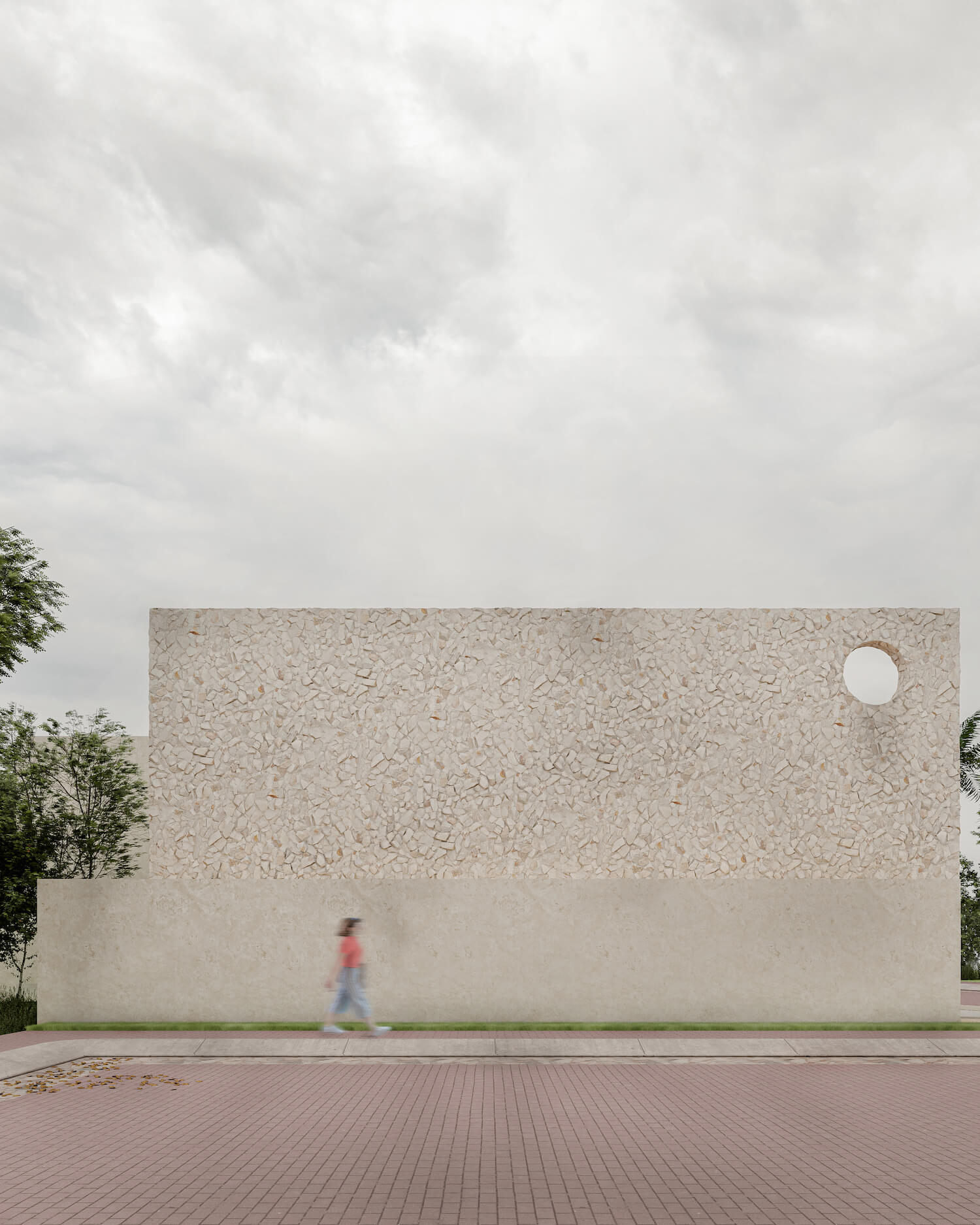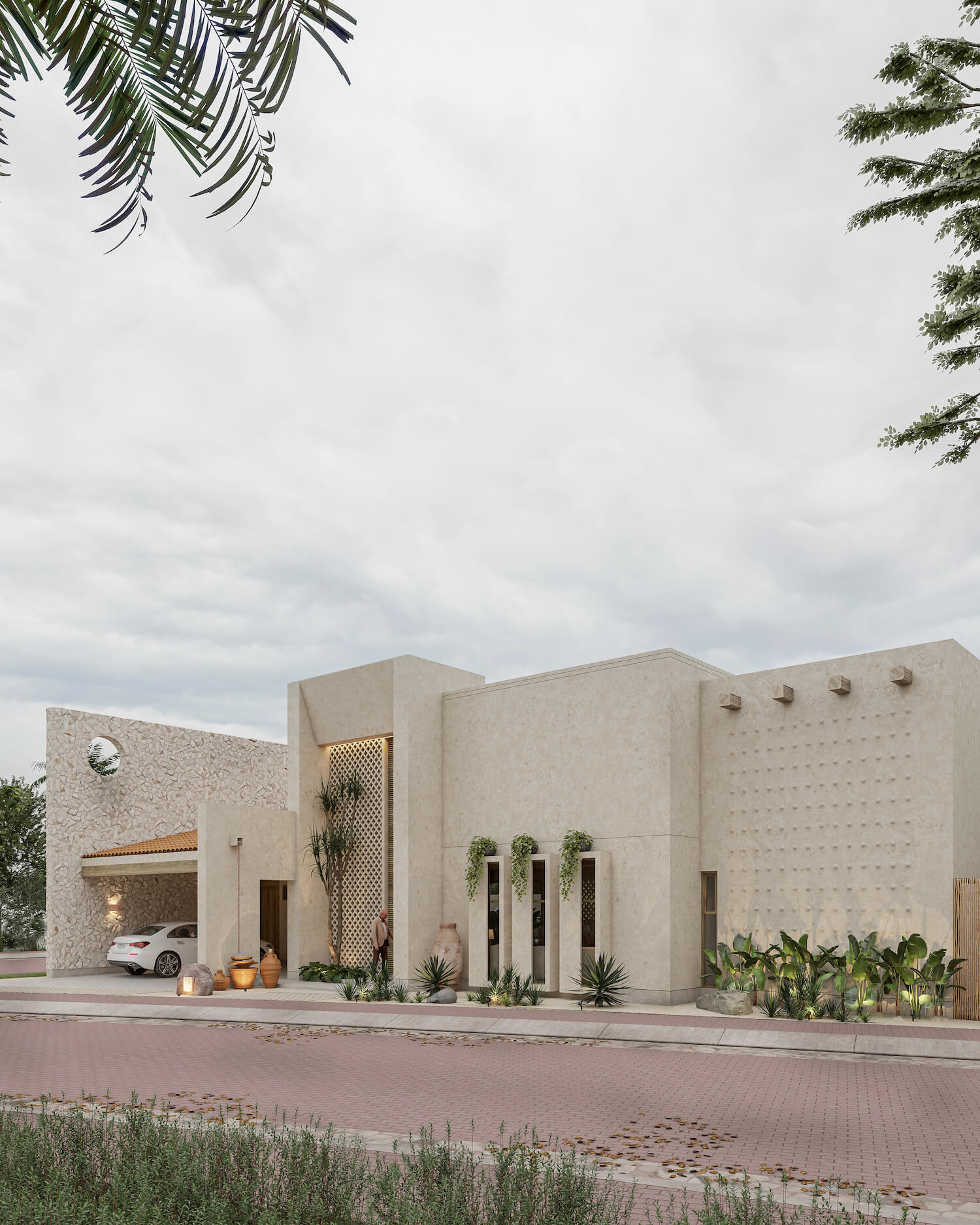 ---