Ahmad Eghtesad: Every architectural project is a response to various issues, situations, and parameters. These parameters can be physical and measurable or unnoticeable. On the other hand, a topic that is used and welcomed more than ever today is the relationship between humans, nature, and architecture. The relationship between the environment and architecture can have costs and consequences indirectly. These costs may be visible over the years after construction.Villa Dorte (In Greek: a gift of God) started with a specific goal, blending the boundary between the exterior and interior space. A solution that can define, limit, and open space at the same time. Villa had to harmonize itself with nature, rather than attack and change nature because of it. When placing a building in an area like a paradise, the main task of the building has to connect the outside and inside to create a pleasant space for its residents.
This project is defined in different architectural sequences. Each of these sequences seeks to respect the natural environment that surrounds the building. Sequences that not only shape the building but also connect the interior space with the environment. The beating heart of interior space is a pine tree between the living room and the kitchen, which not only separates these two spaces by creating two corridors in the north and south of the atrium but also combines them with pristine nature. The living room is located in the west and has a fireplace and a window facing Femond Lake, creating a pleasant atmosphere for the residents. The kitchen is located in the eastern part of the atrium. The kitchen cabinet was designed linearly without any wall cabinet to have a clear view of the Femund forest, and the dining table is next to the atrium with a window facing the lake.
In the southeast part of the cabin is the master bedroom. In this space, small elements play an emphasized role in the spatial position and emotions. This space is a box with an opening facing the eternal view of the lake, a quiet place, and at the same time humble and modest with the natural environment. To the north of the bedroom is the bathroom, which offers a view of the generous spruce trees, providing ultimate relaxation for residents. Using local and natural materials in these spaces creates a feeling of being closer to nature.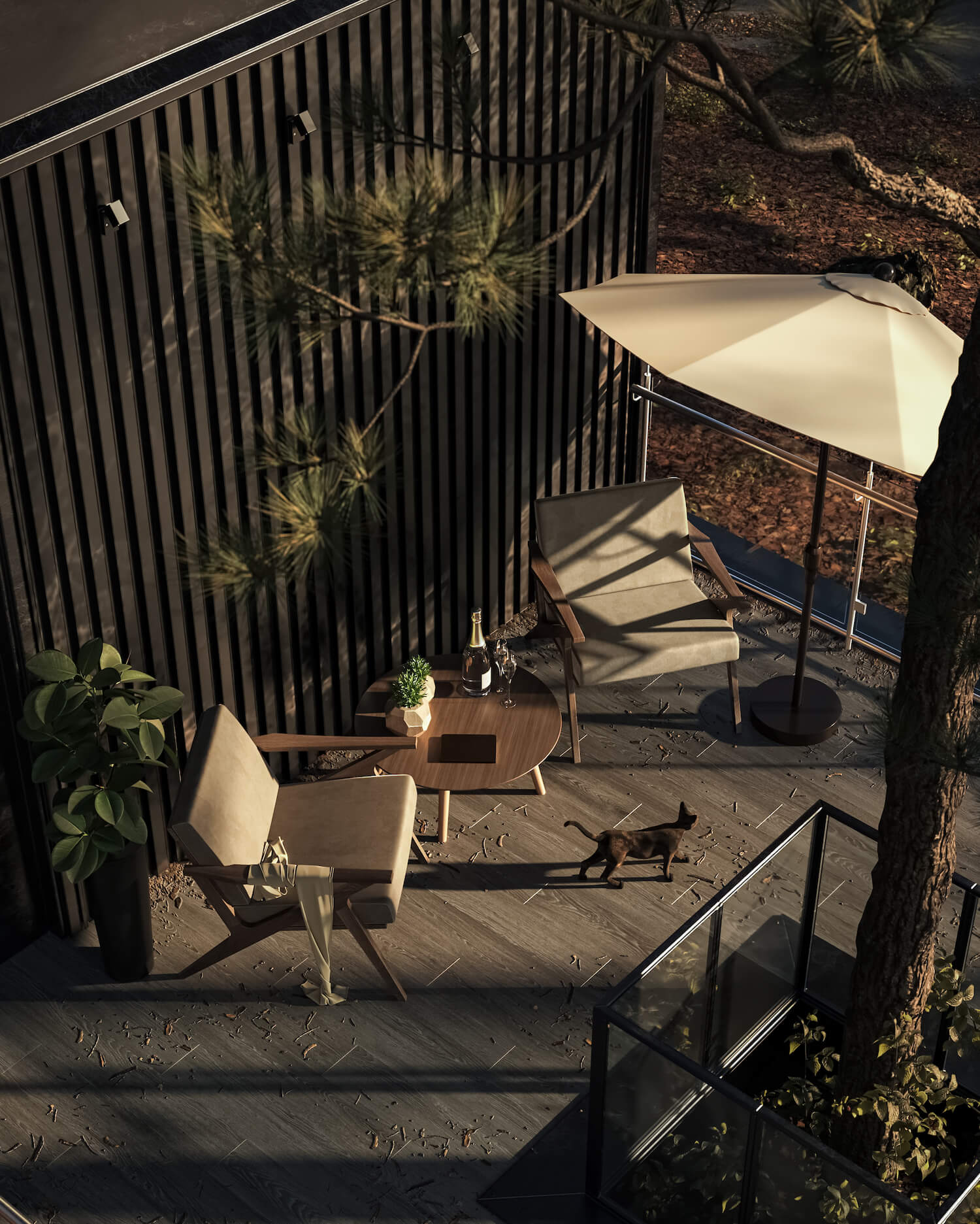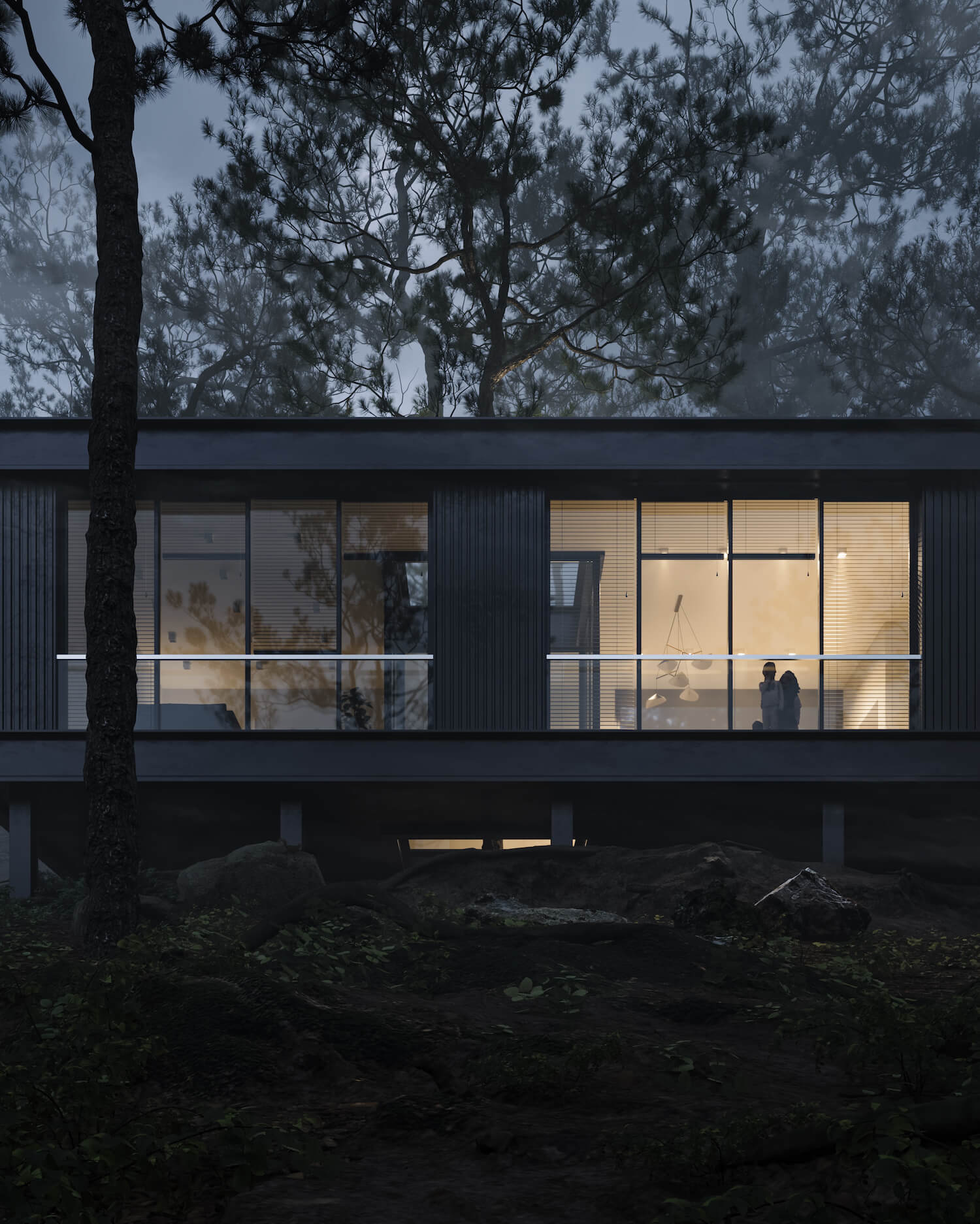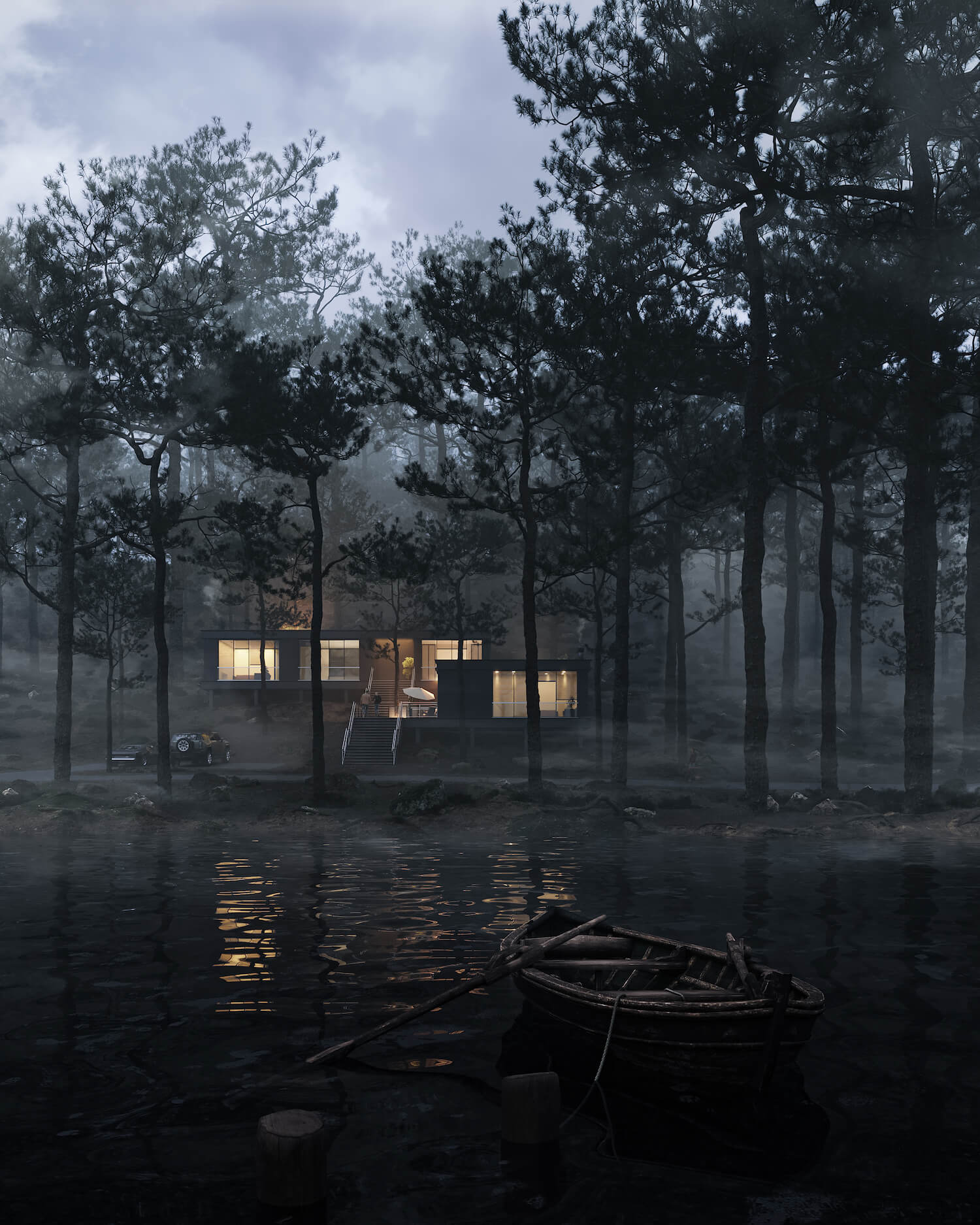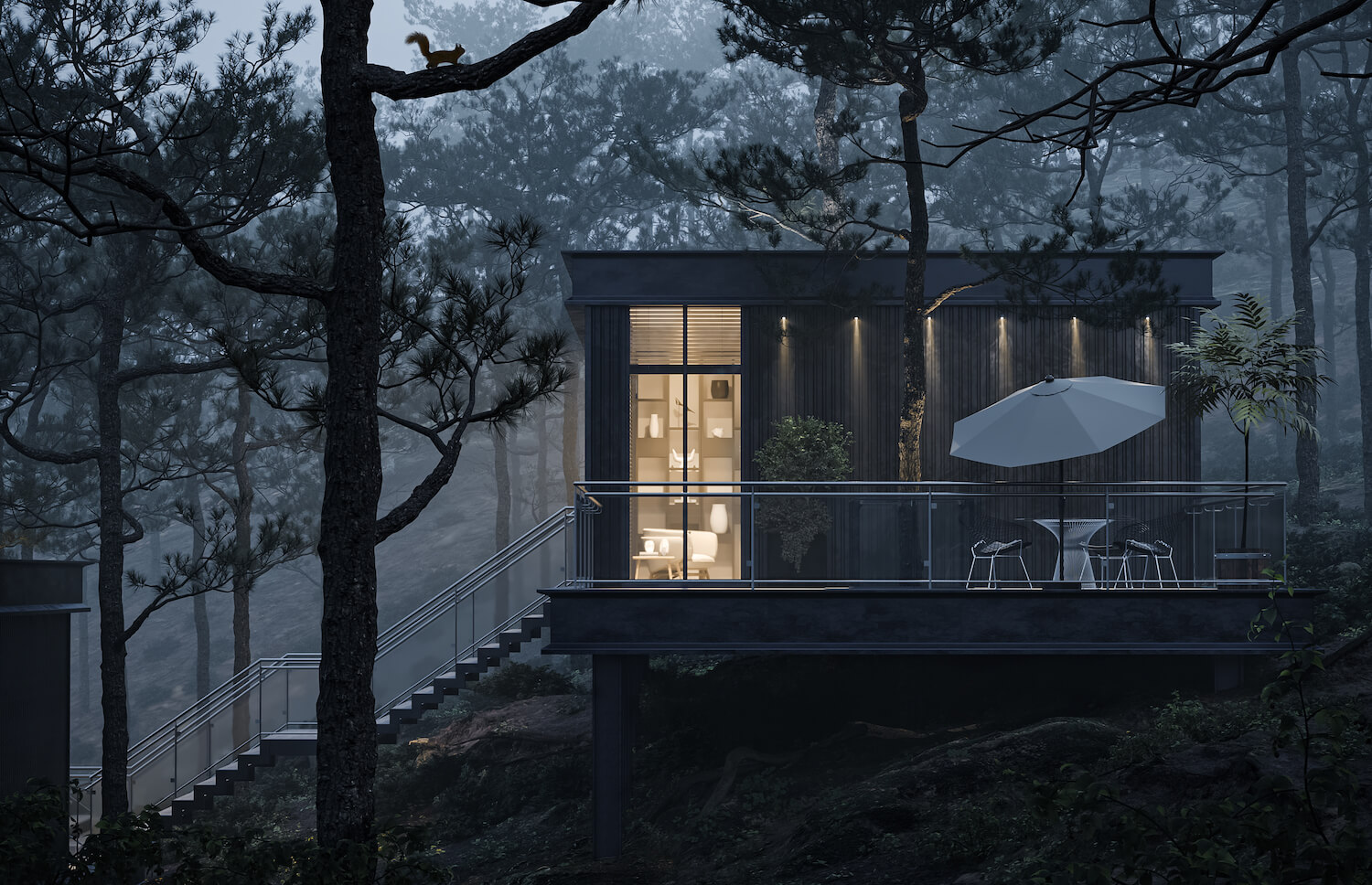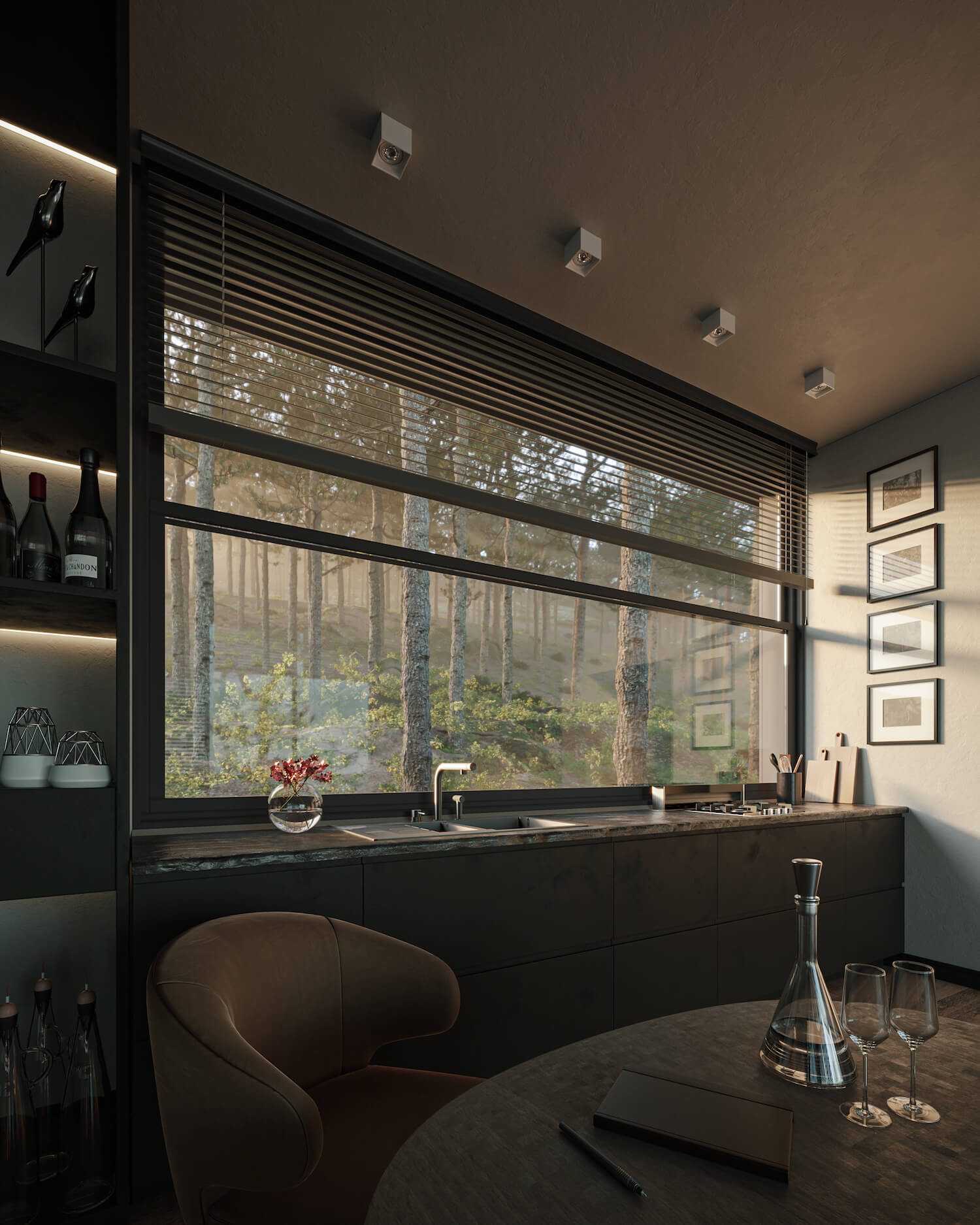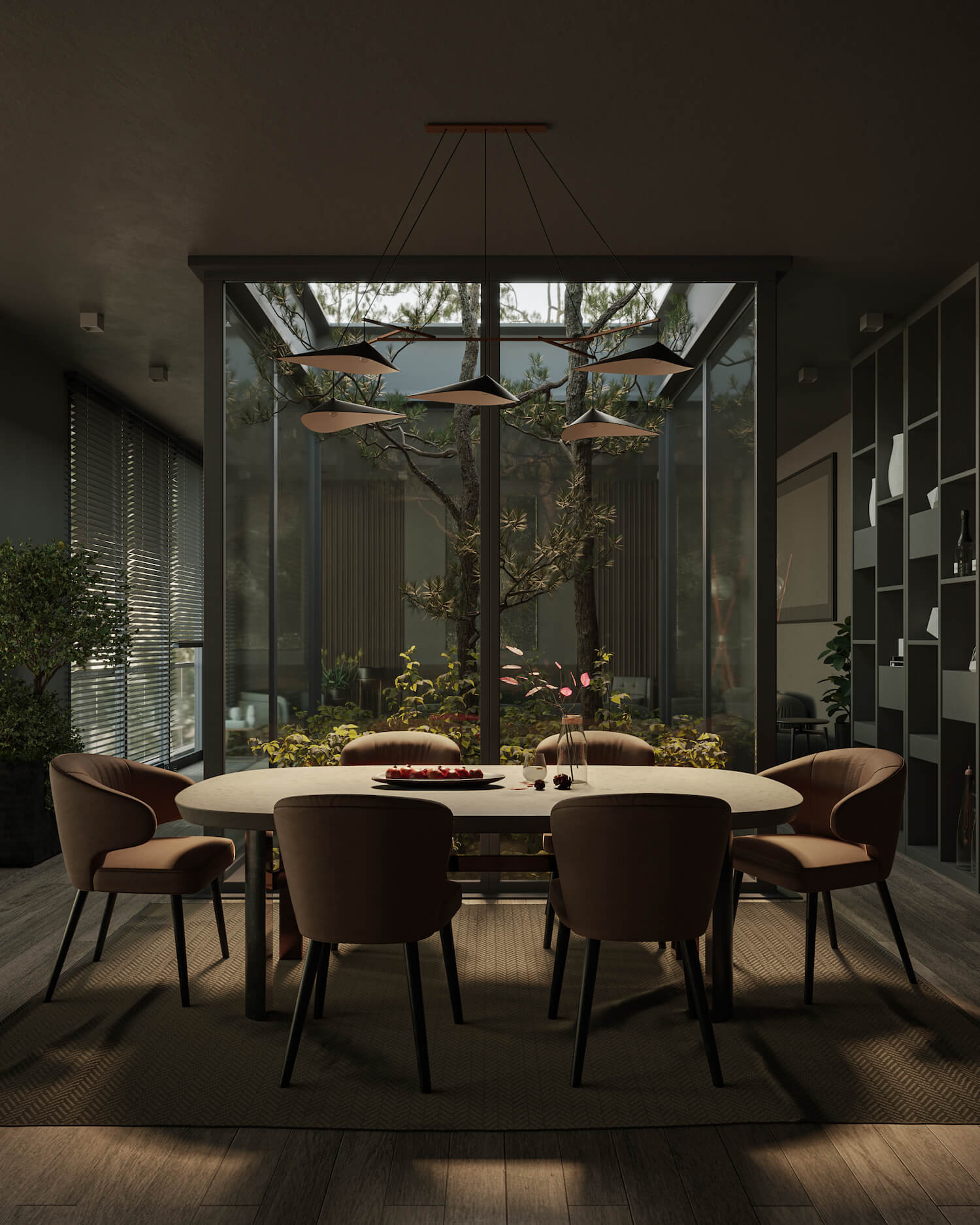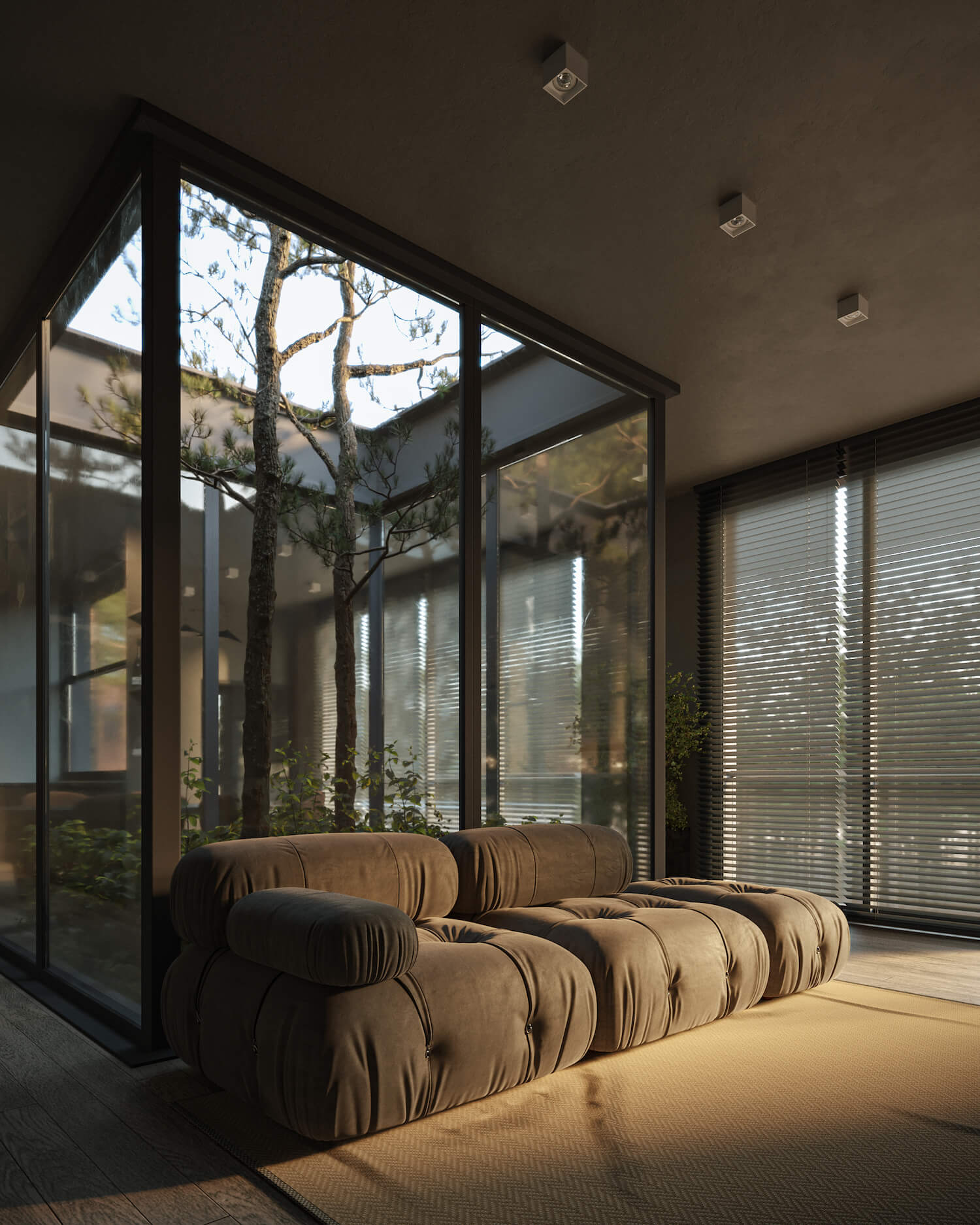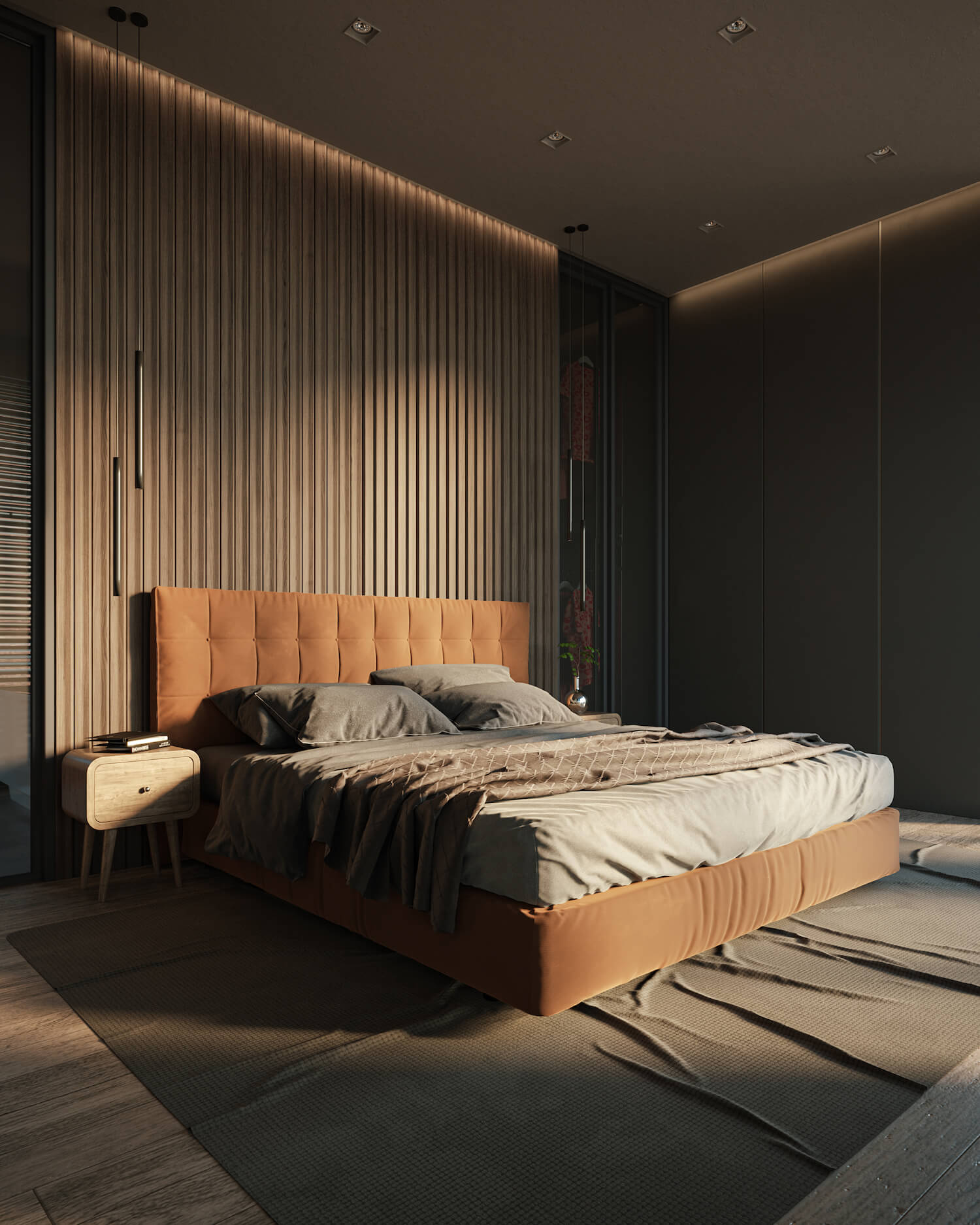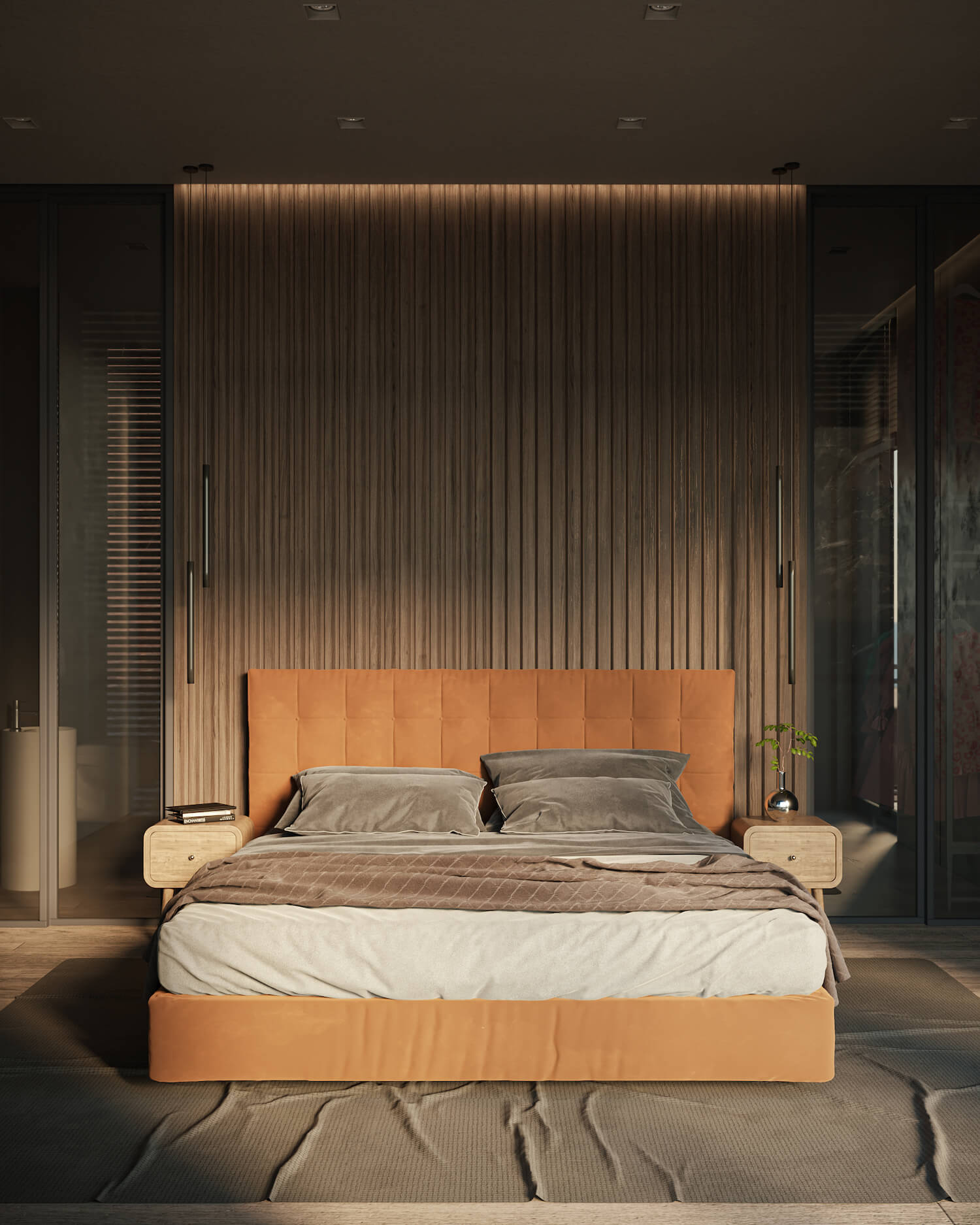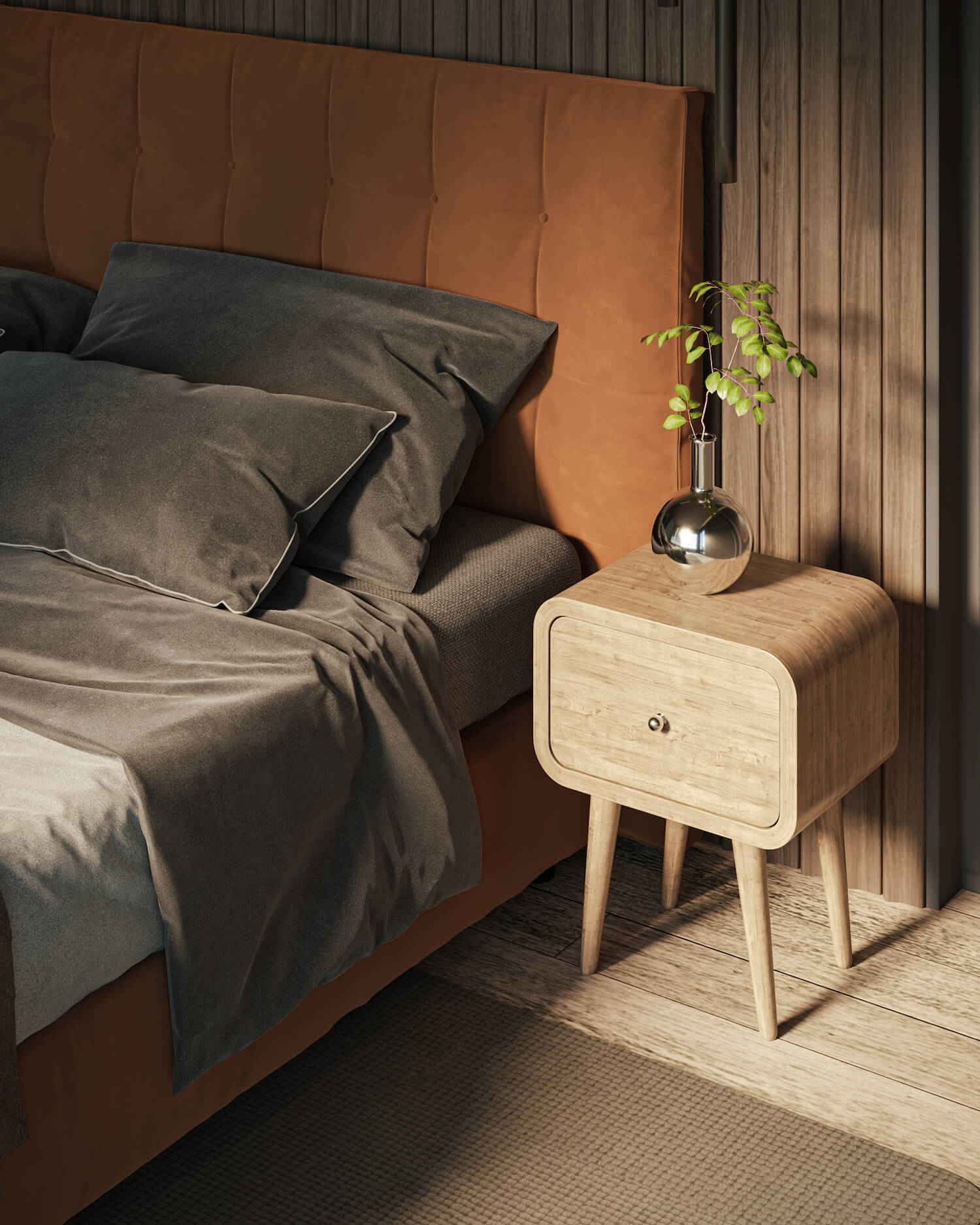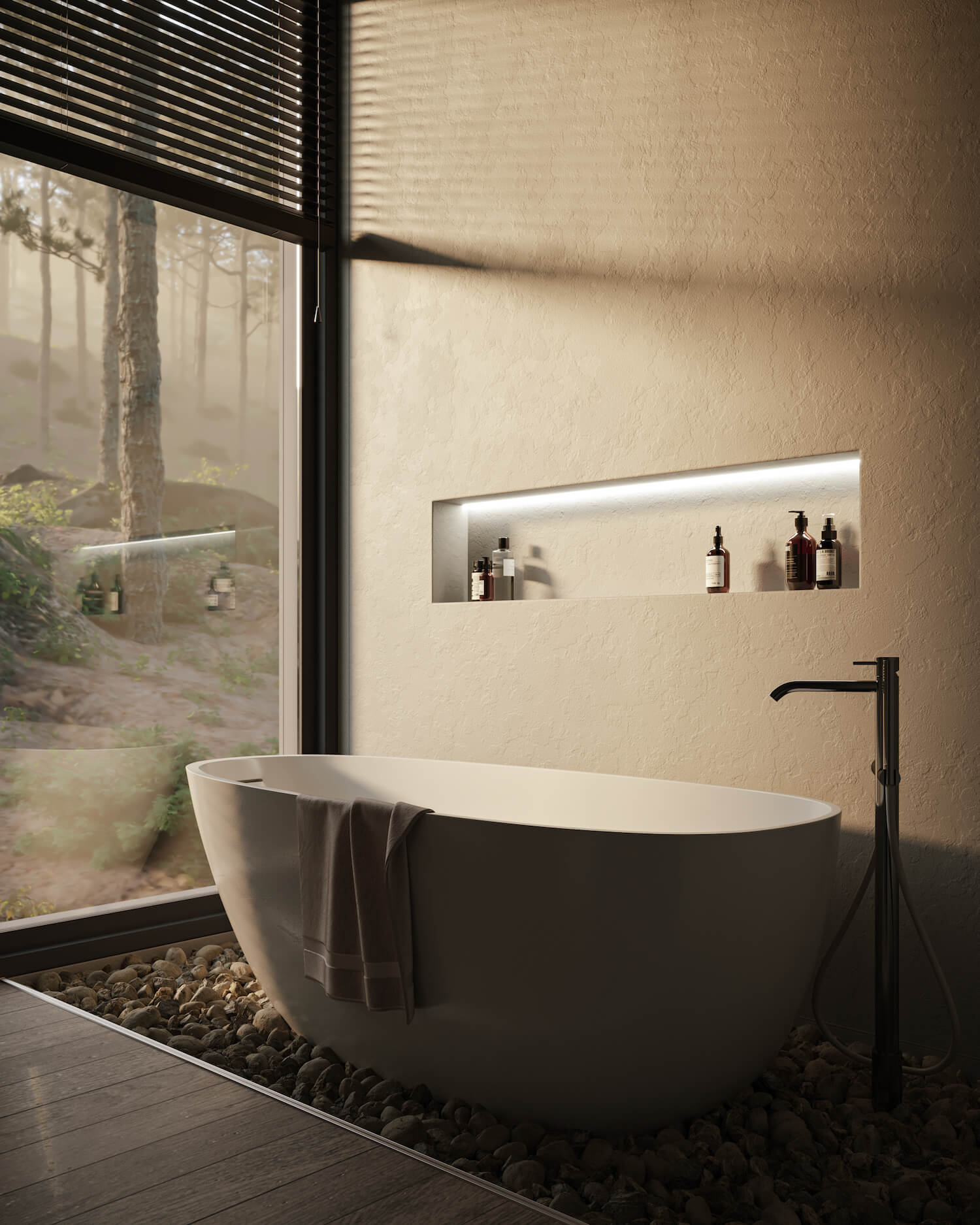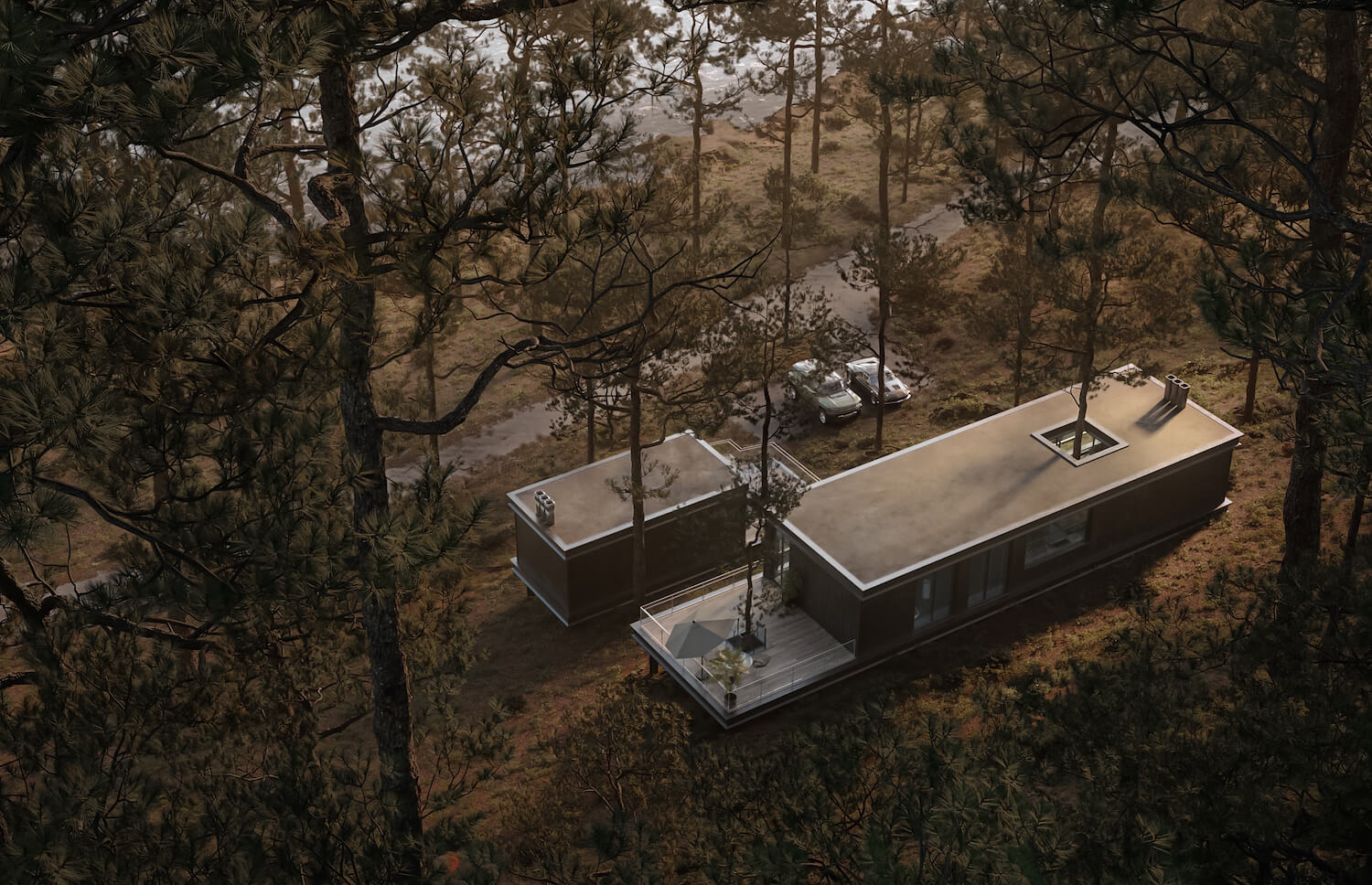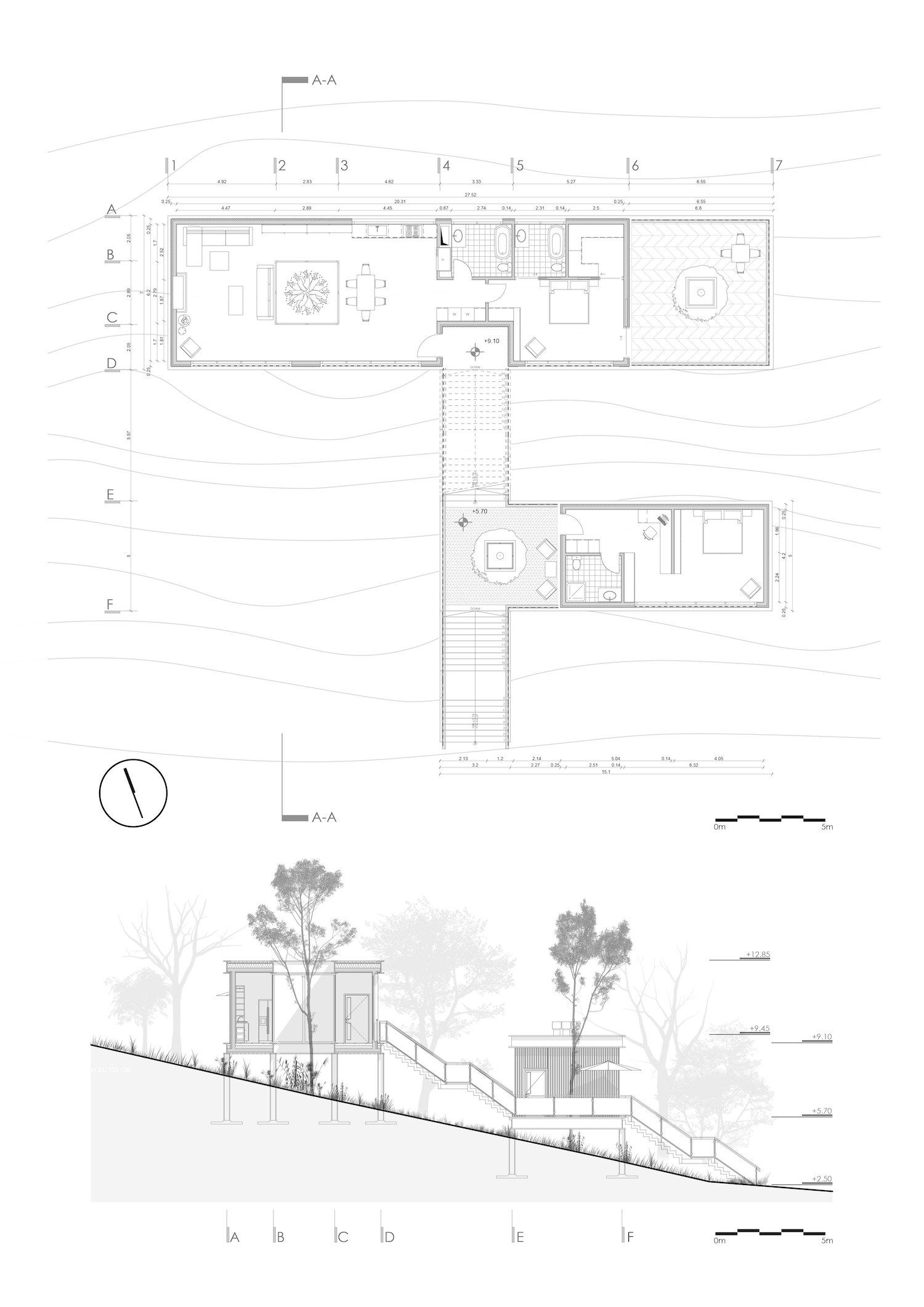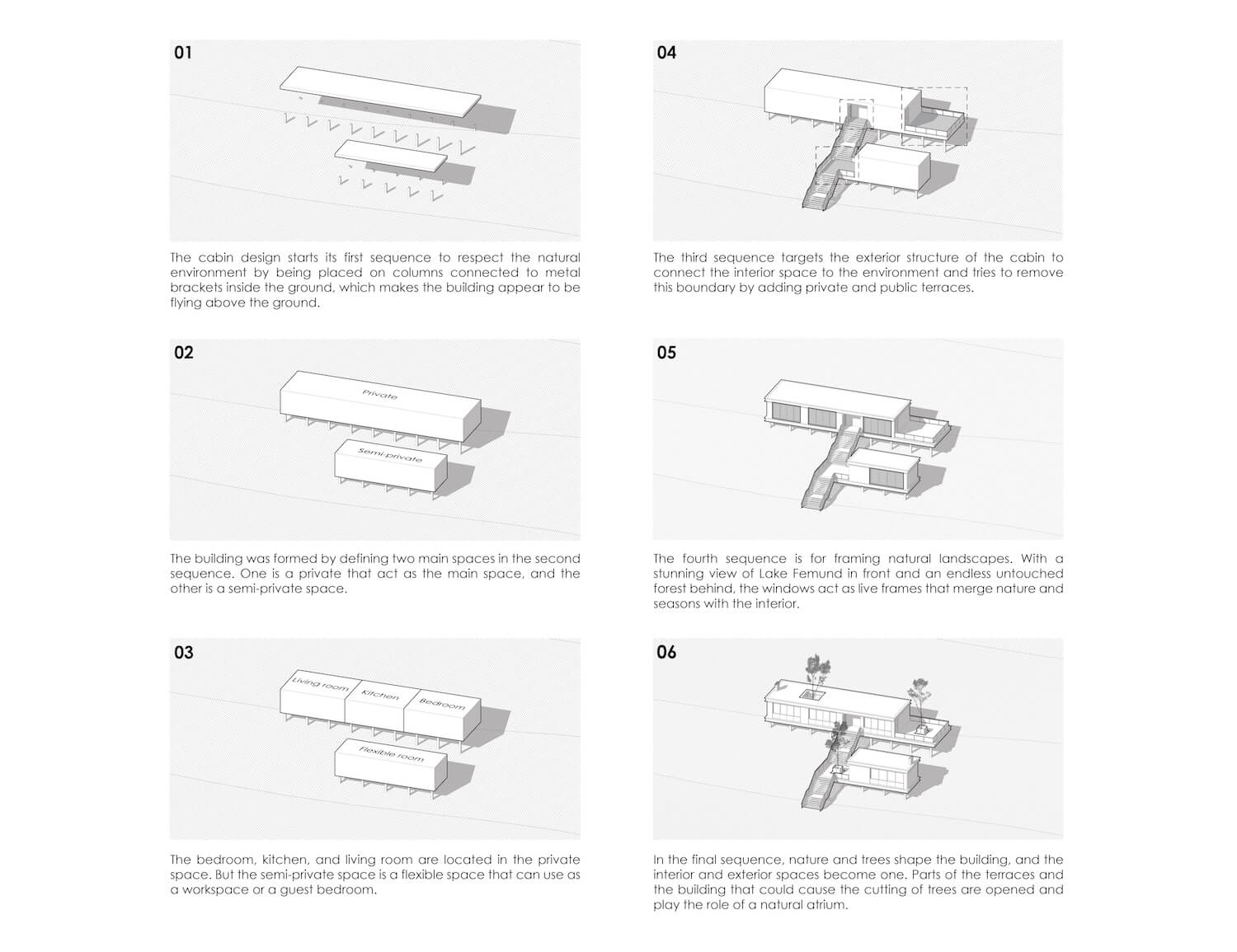 ---