Sarah Habib Designs: An eccentric interior with industrial, modern, and minimalistic features achieves a balance between absolutely divergent styles and shapes. Keeping the palette tightly focused on natural elements, greenery appears throughout the large windows from the great forest outside creating a calm and sophisticated ambiance for the whole space.

This compact loft features all of the elements needed for daily life. Introducing several lighting solutions throughout the apartment including pendants, track lighting and floor lamps, table lamps to help brighten the space.

The living areas are quite warm and homely. The kitchen and bedroom, in contrast, show a strong industrial influence with the rusted black metal, golden metal sheets, and the uneven flooring tiles that transmit energy and movement.

Simple forms and commendable restraint infuse this modern loft with style and personality. Grey, black, brown, and yellow are the predominant colors featured in the loft in various combinations.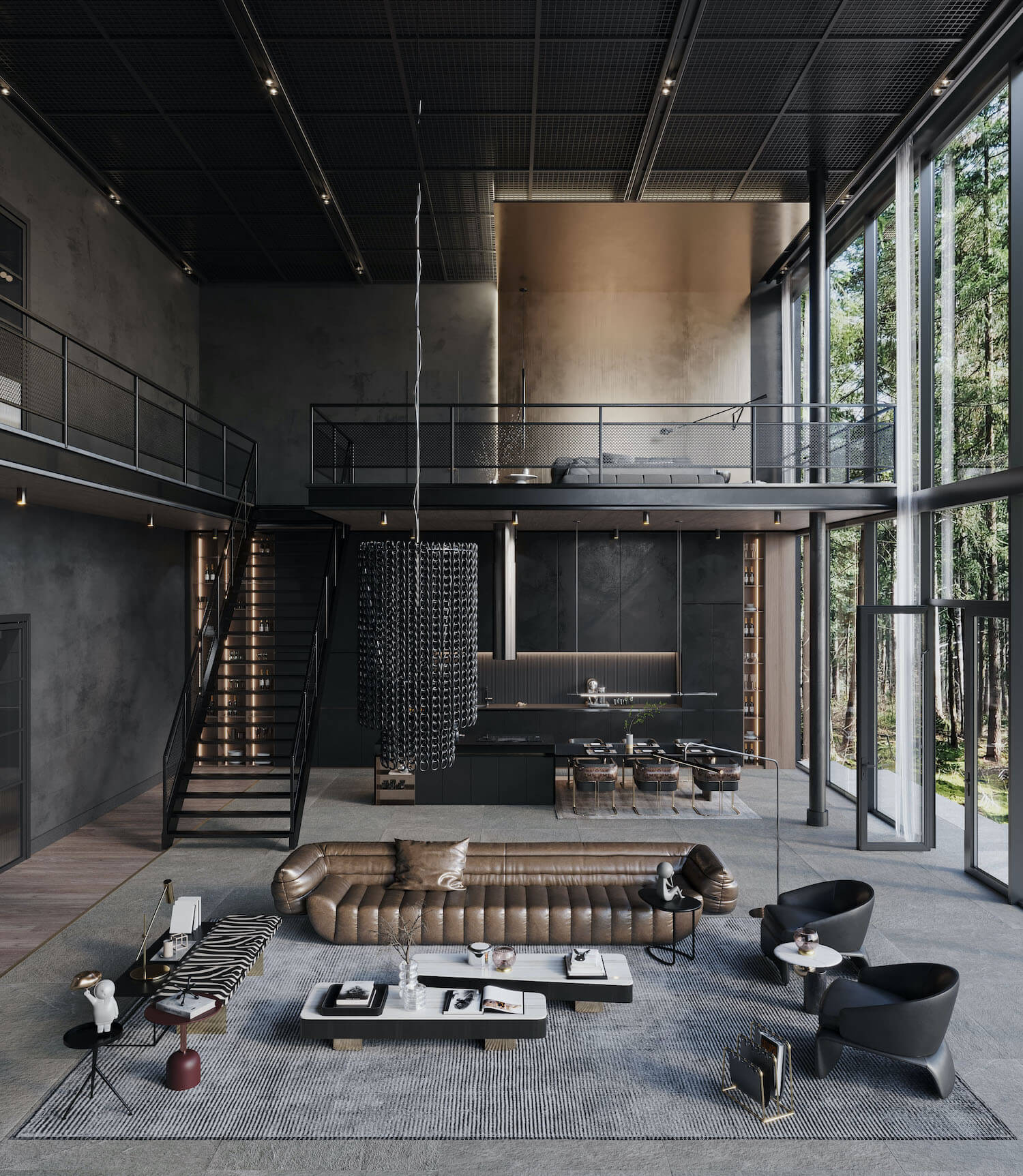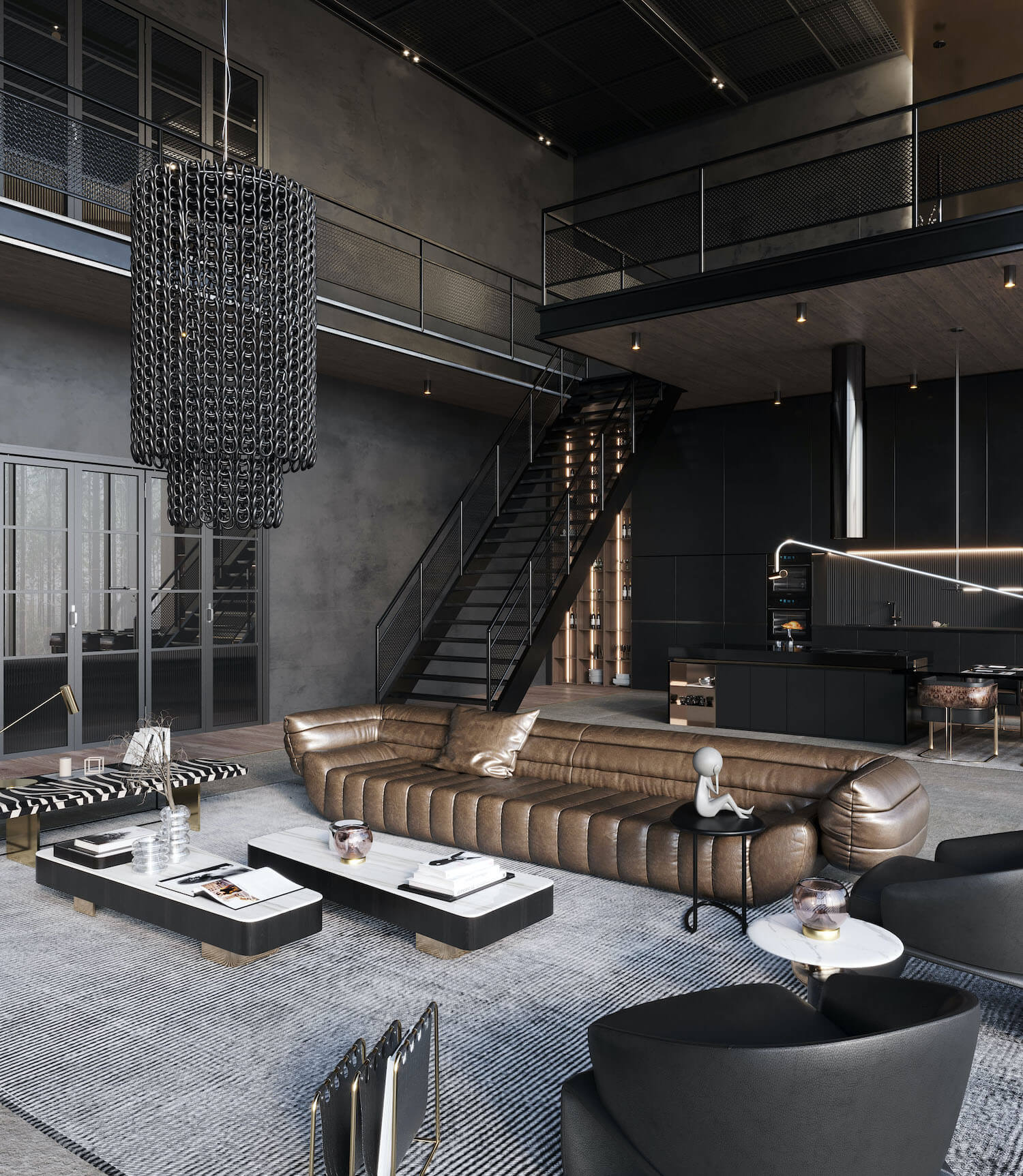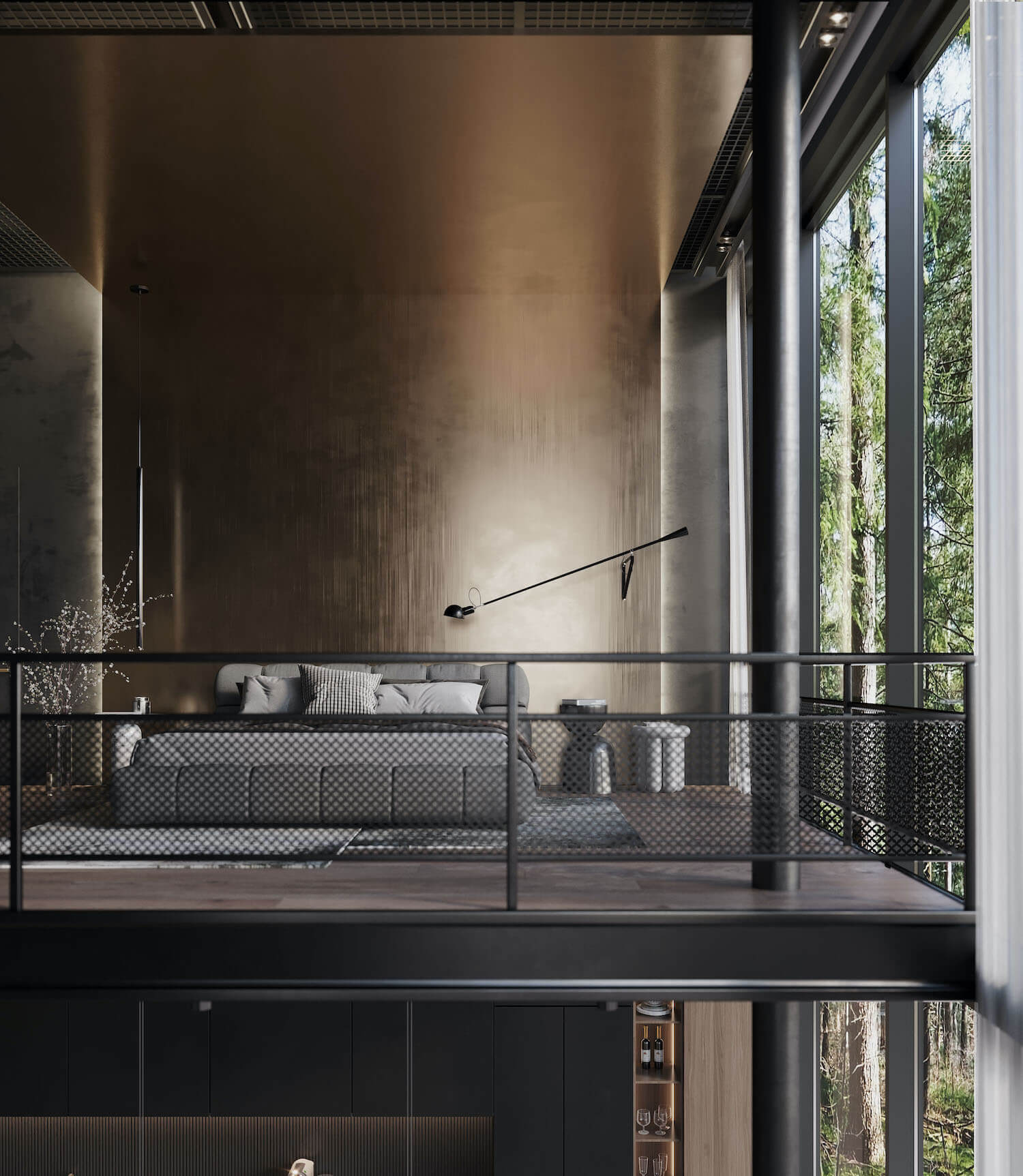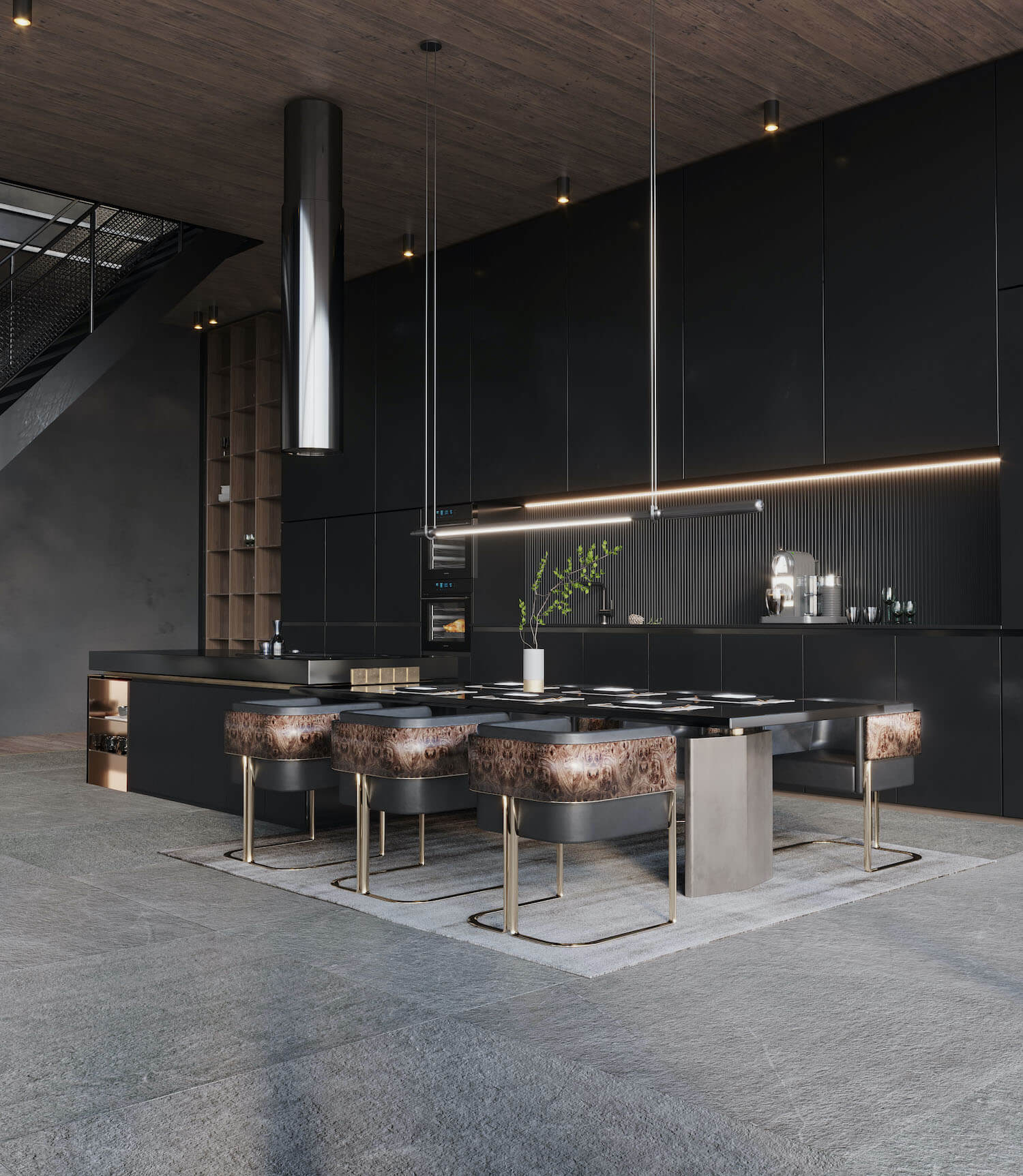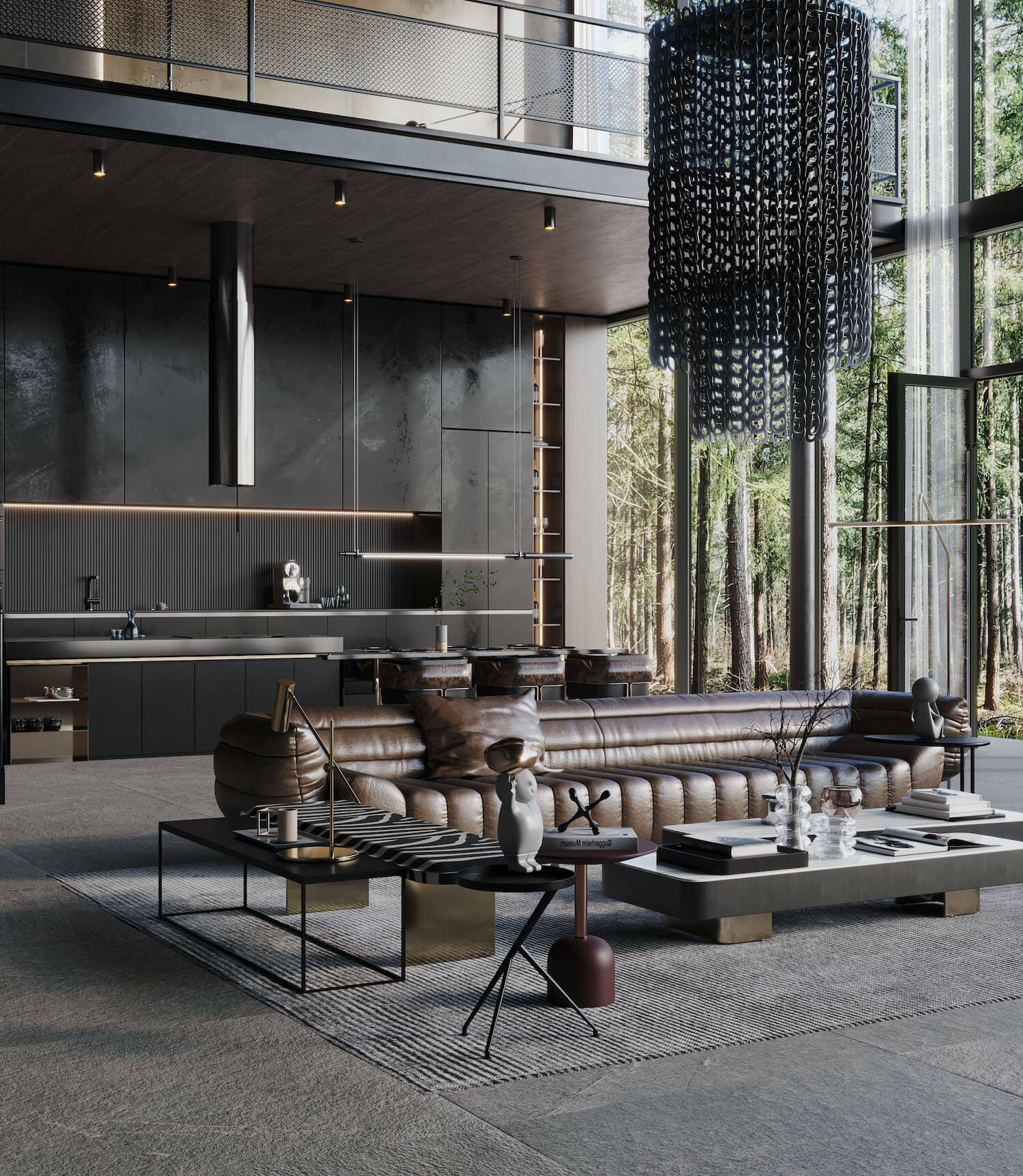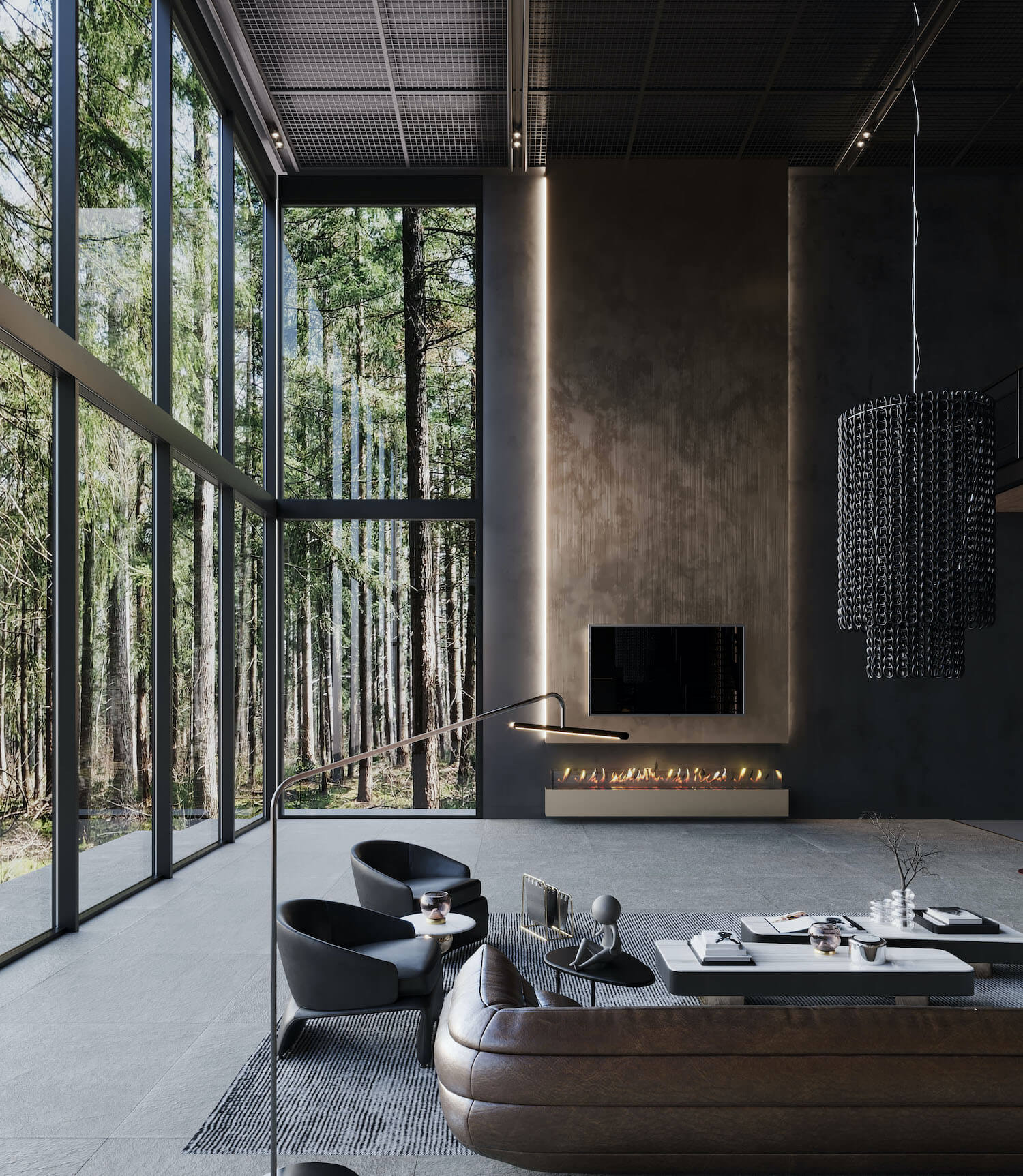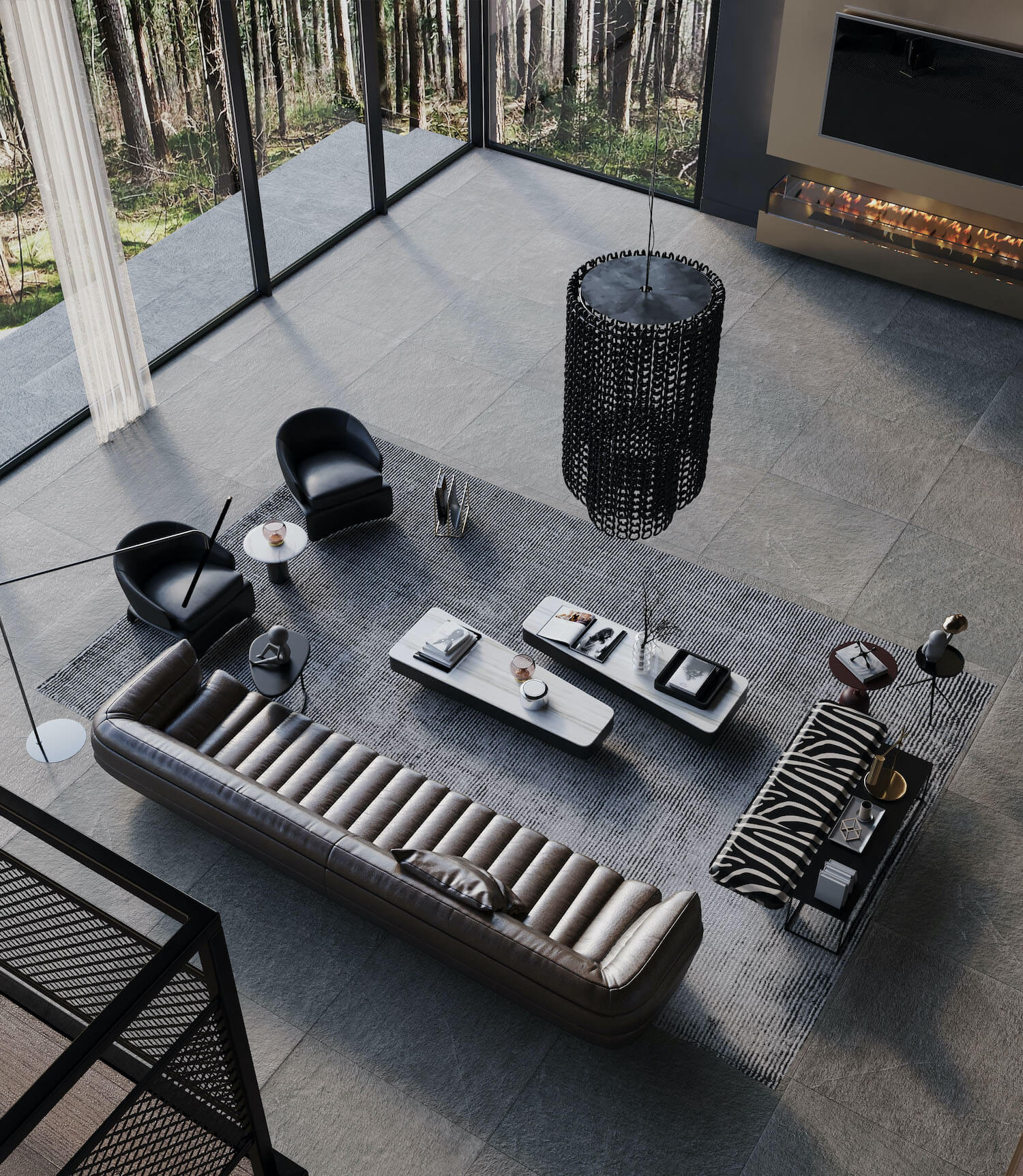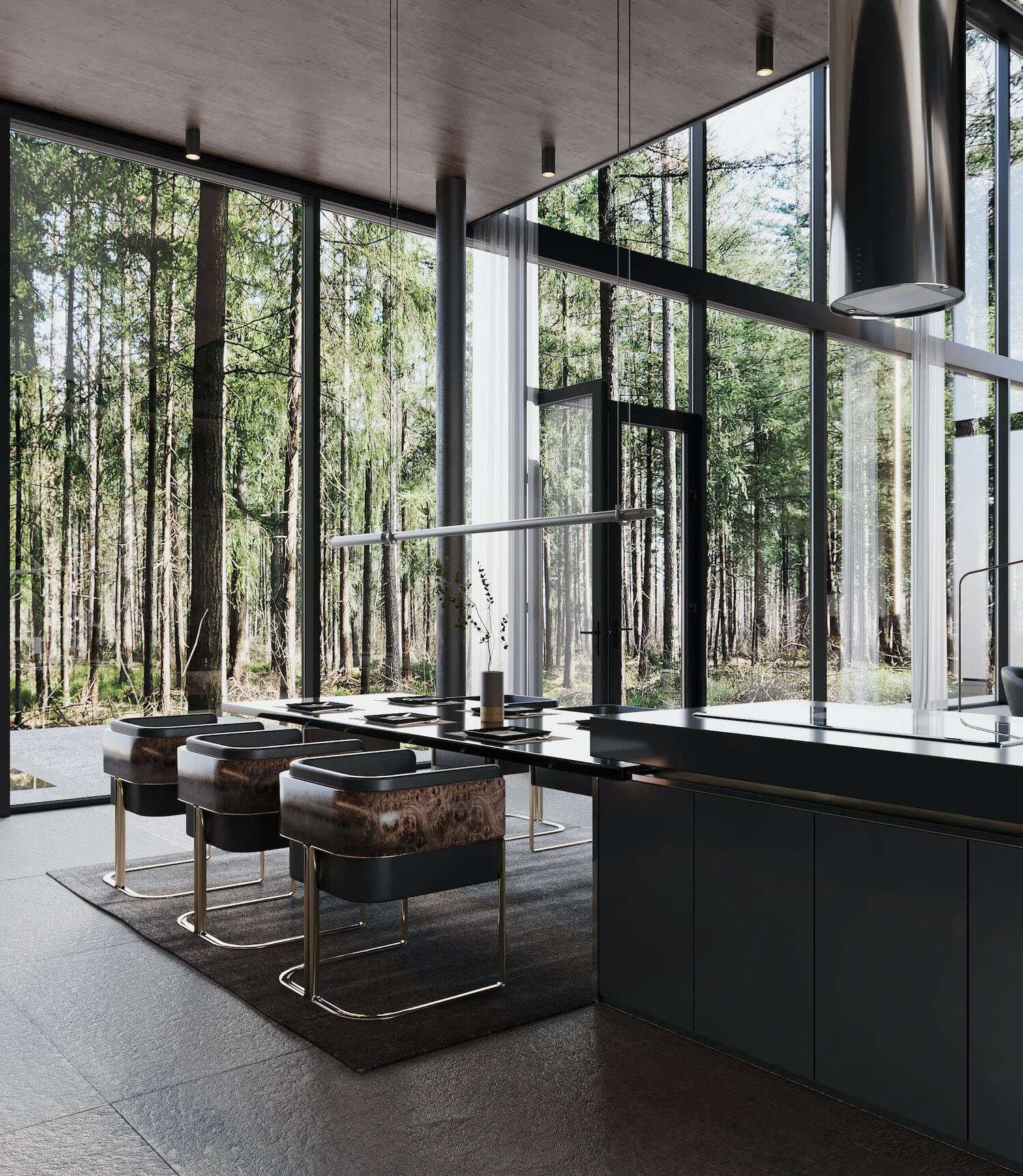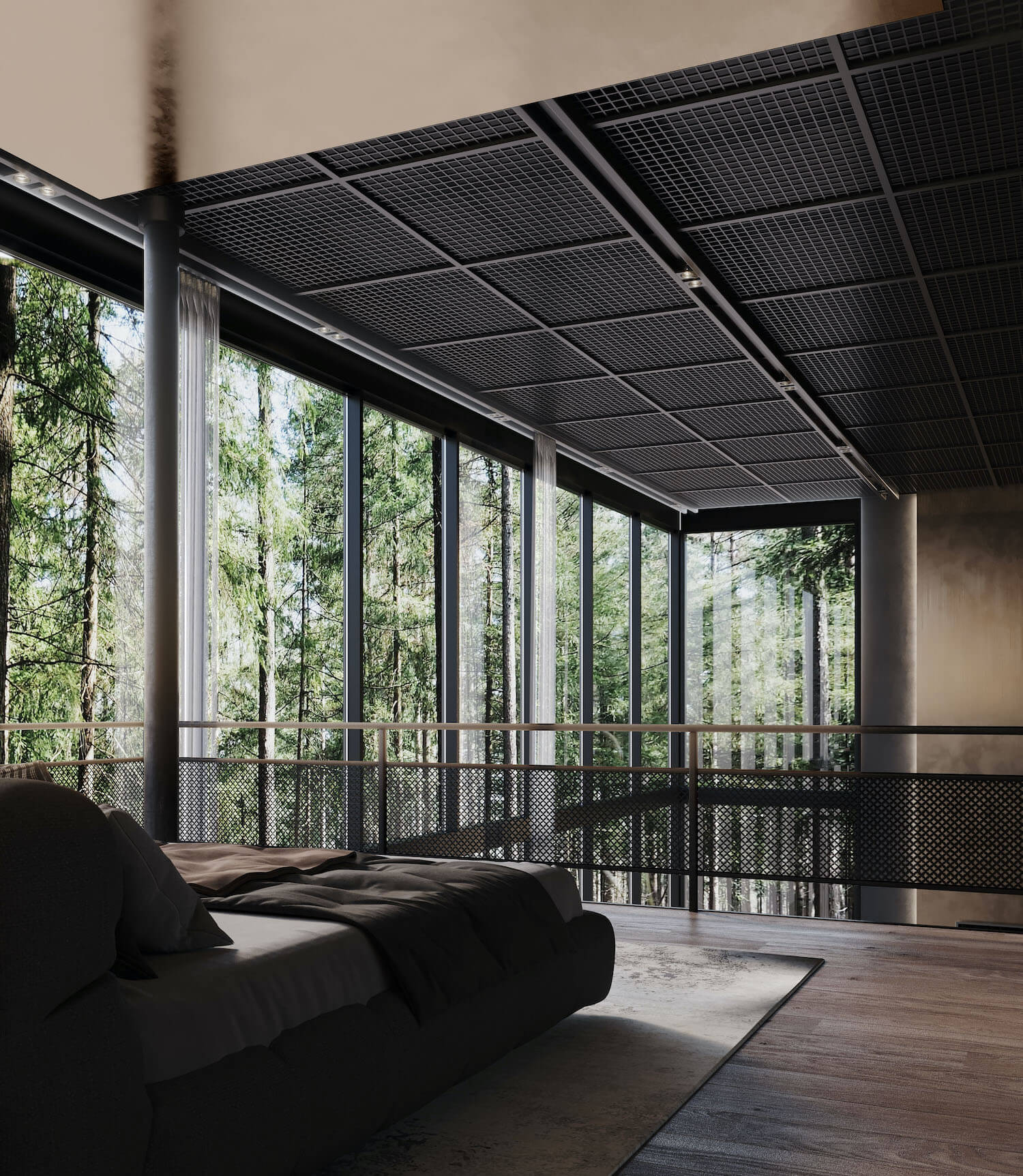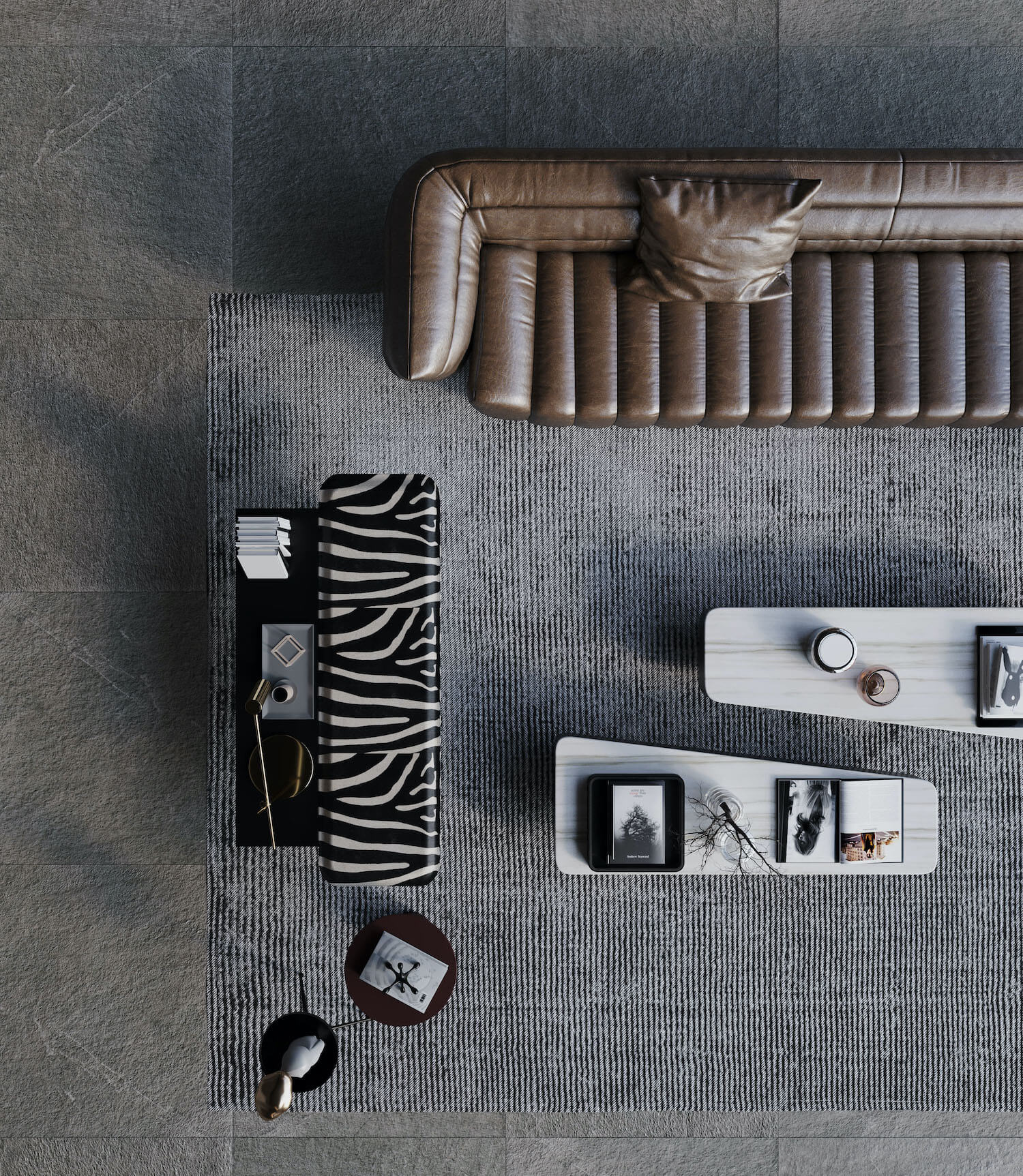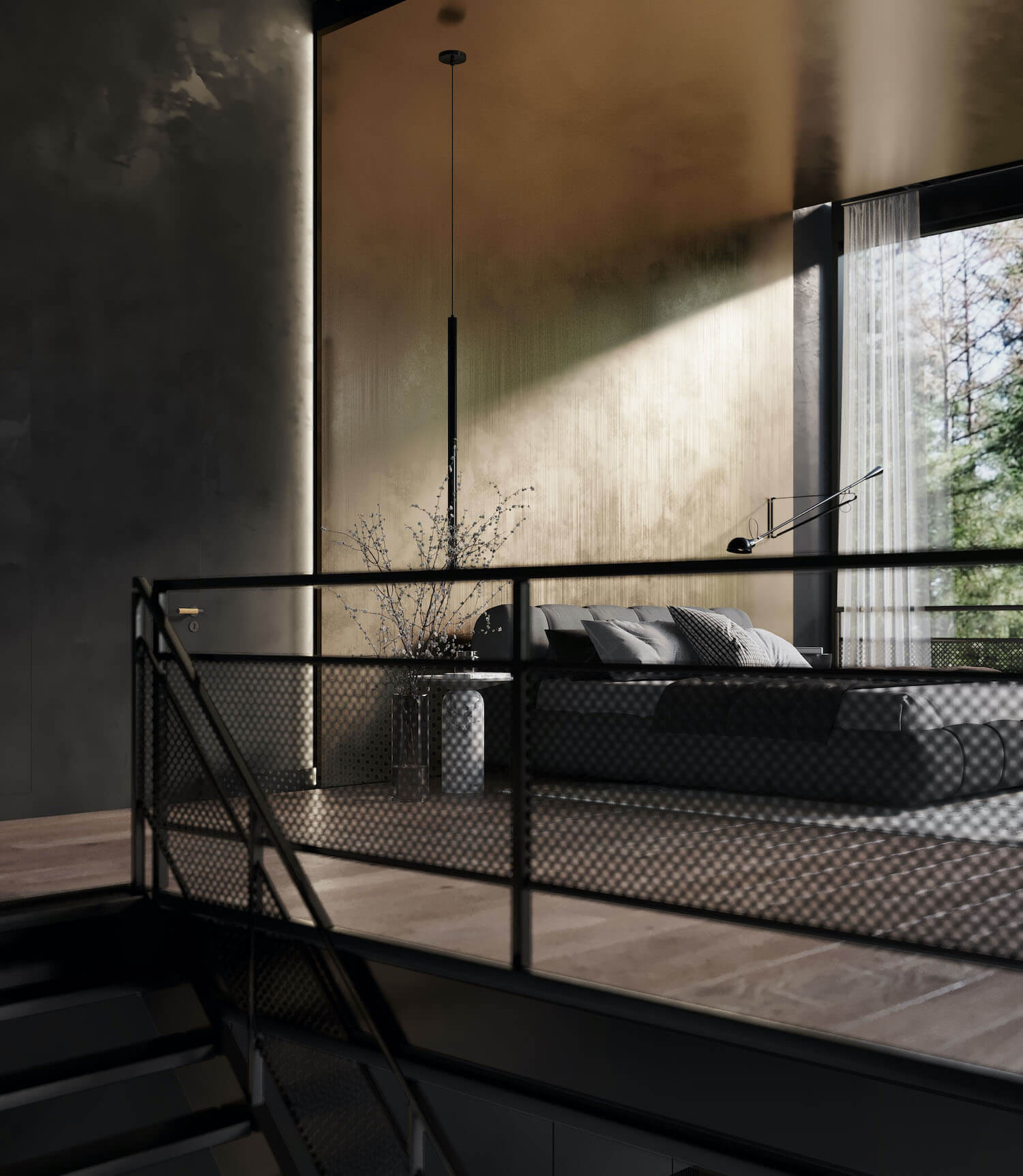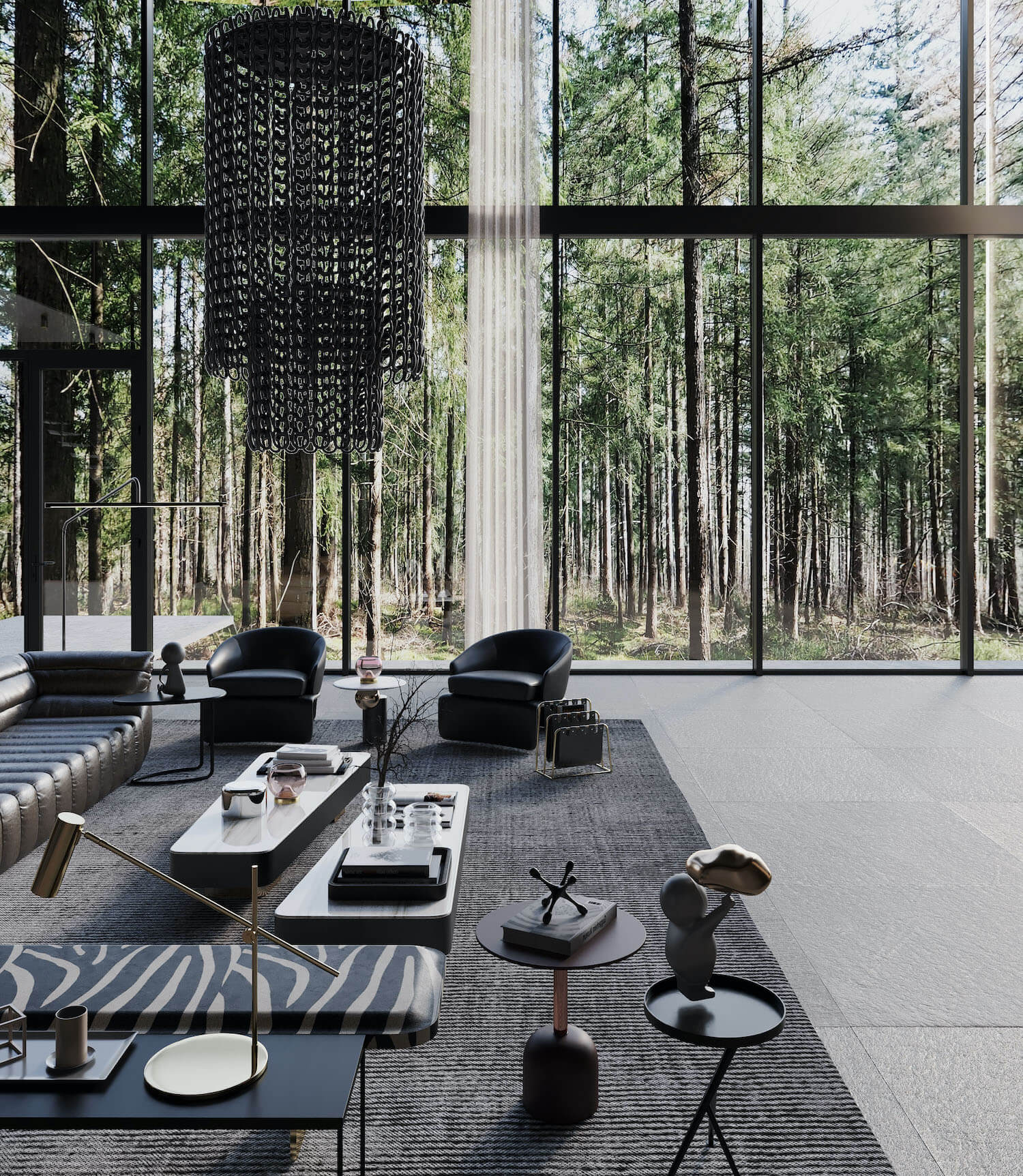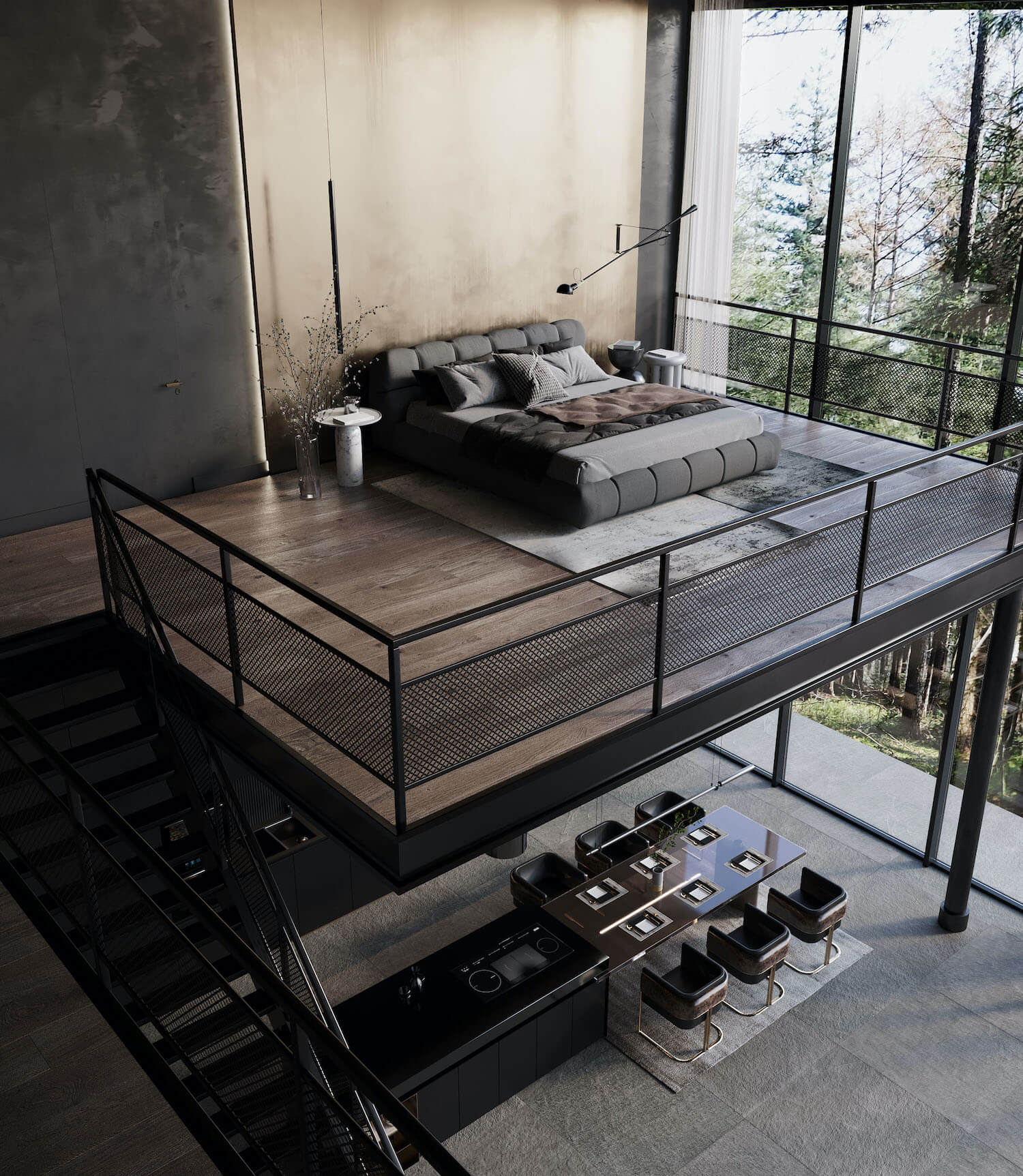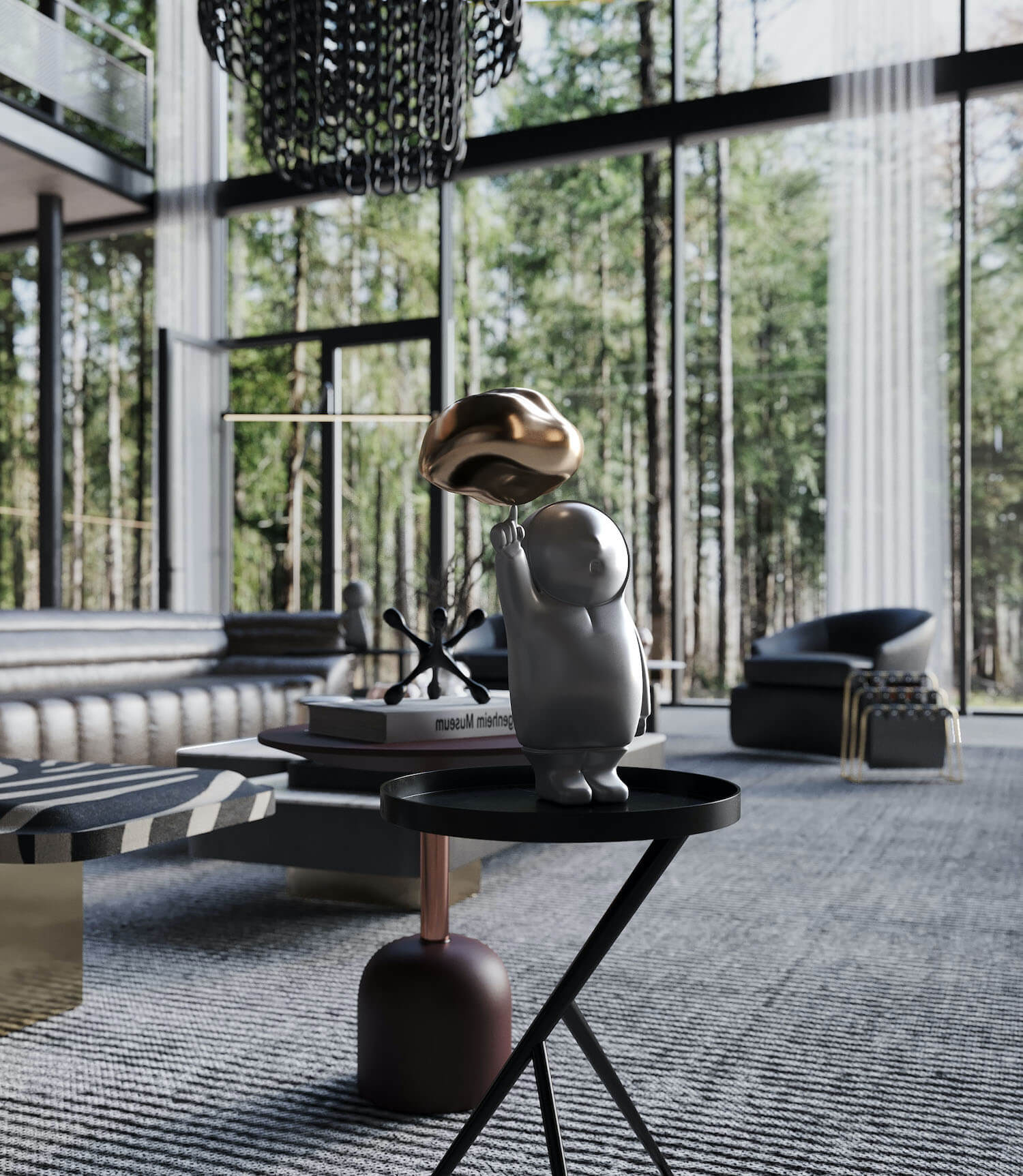 Connect with the Sarah Habib Designs
---