StudioTiltedCircle: The Sinuating Flow high-rise proposal pays homage to Sichuan's unique geography, which is surrounded by magnificent mountain ranges and situated in a basin. The design draws inspiration from the region's characteristic landforms and lush natural resources that flourish along the water bodies from the mountains to the valleys.
The tower design illustrates the traces of falling water streams over a bluff, forming a gentle curve that hugs the facade shape. The curve is carefully crafted to remain organic and not overpowering to the cityscape. The green glazing of the curtain walls reflects the natural and famous phenomenon of JiuZhaiGou, located in the Sichuan region and best known for its vibrant lakes. The reflection of green in the sky adds a dynamic presence throughout the day and across different seasons.
The podium consists of a series of cascaded plateaus featuring lush greenery over the terrace edges at each level. The rich landscape plantation is integrated with the podium facade, celebrating the relationship between the city and nature. The design aims to recreate the sense of movement through the landscape and reconnect people with the natural environment. This central green experience is well balanced with the natural stone sternness of the facade, which is partially revealed at the terraces and fully exposed at the grand entrance of the podium.
The proposal seeks to seamlessly integrate with the natural landscape and celebrate the unique characteristics of the Sichuan region. It aims to achieve a delicate balance between urban living and nature, creating a sense of movement and connection that redefines the urban experience. This iconic building is not only an architectural innovation and beauty but also a humble endeavor to represent the rich cultural heritage and ecological diversity of the region.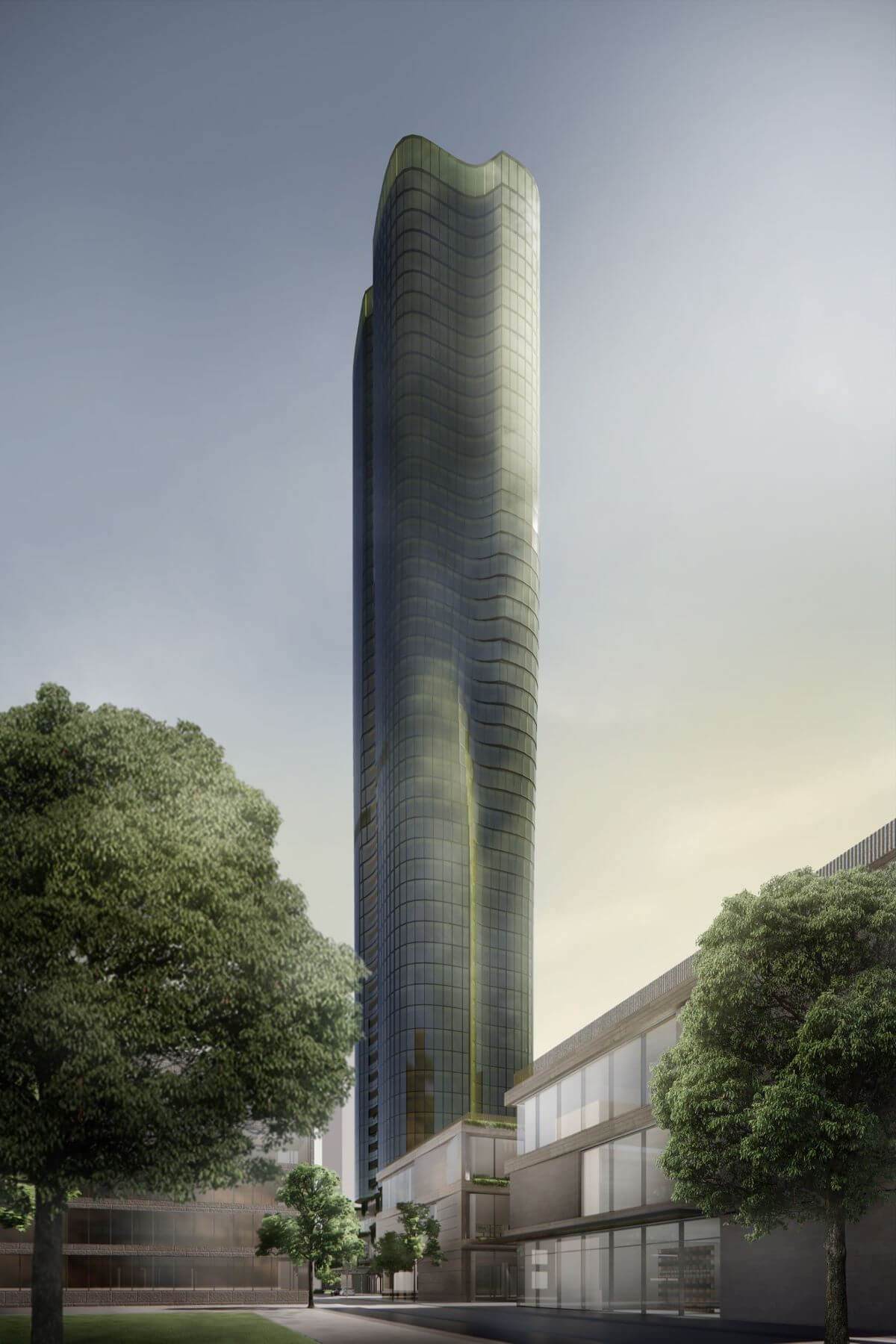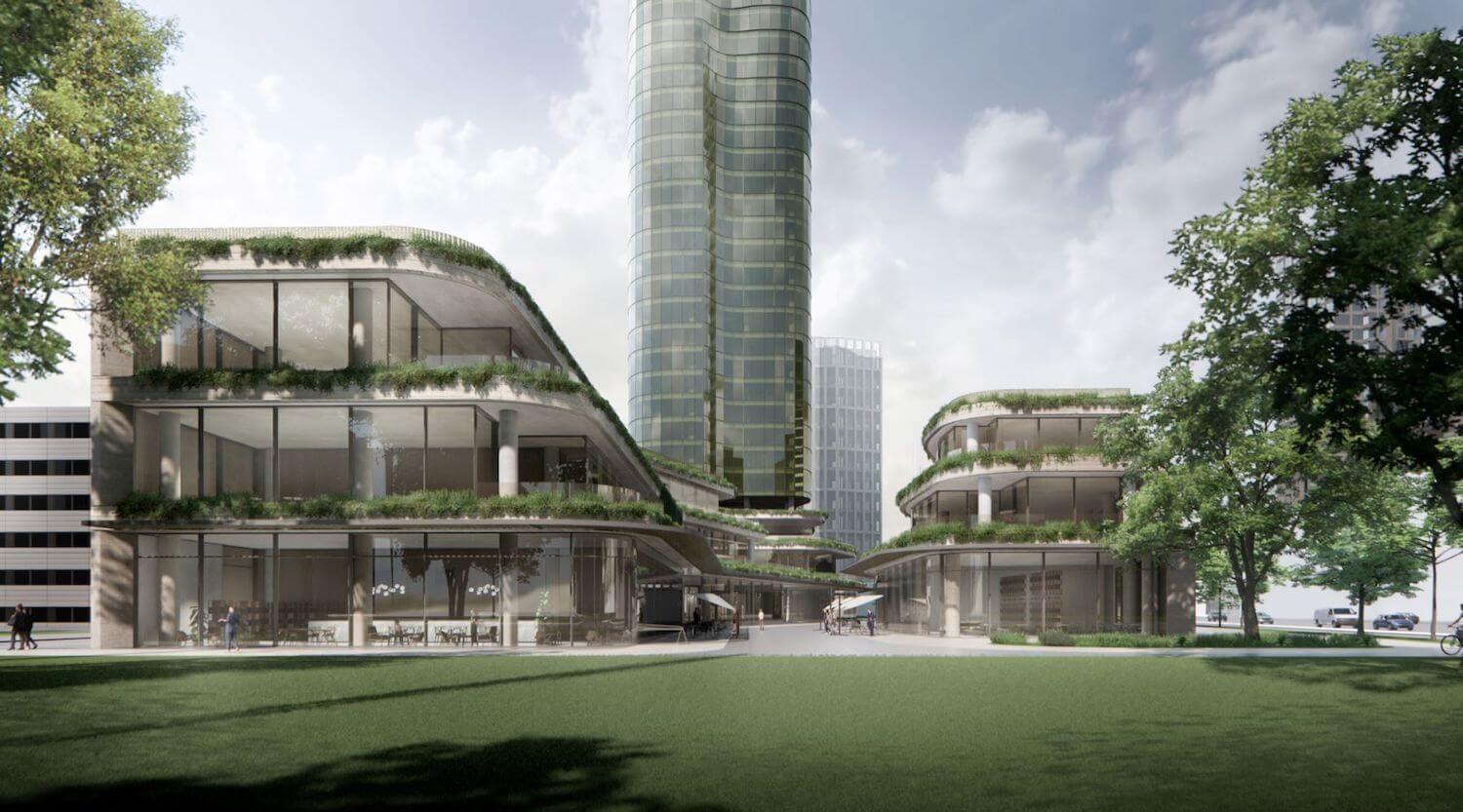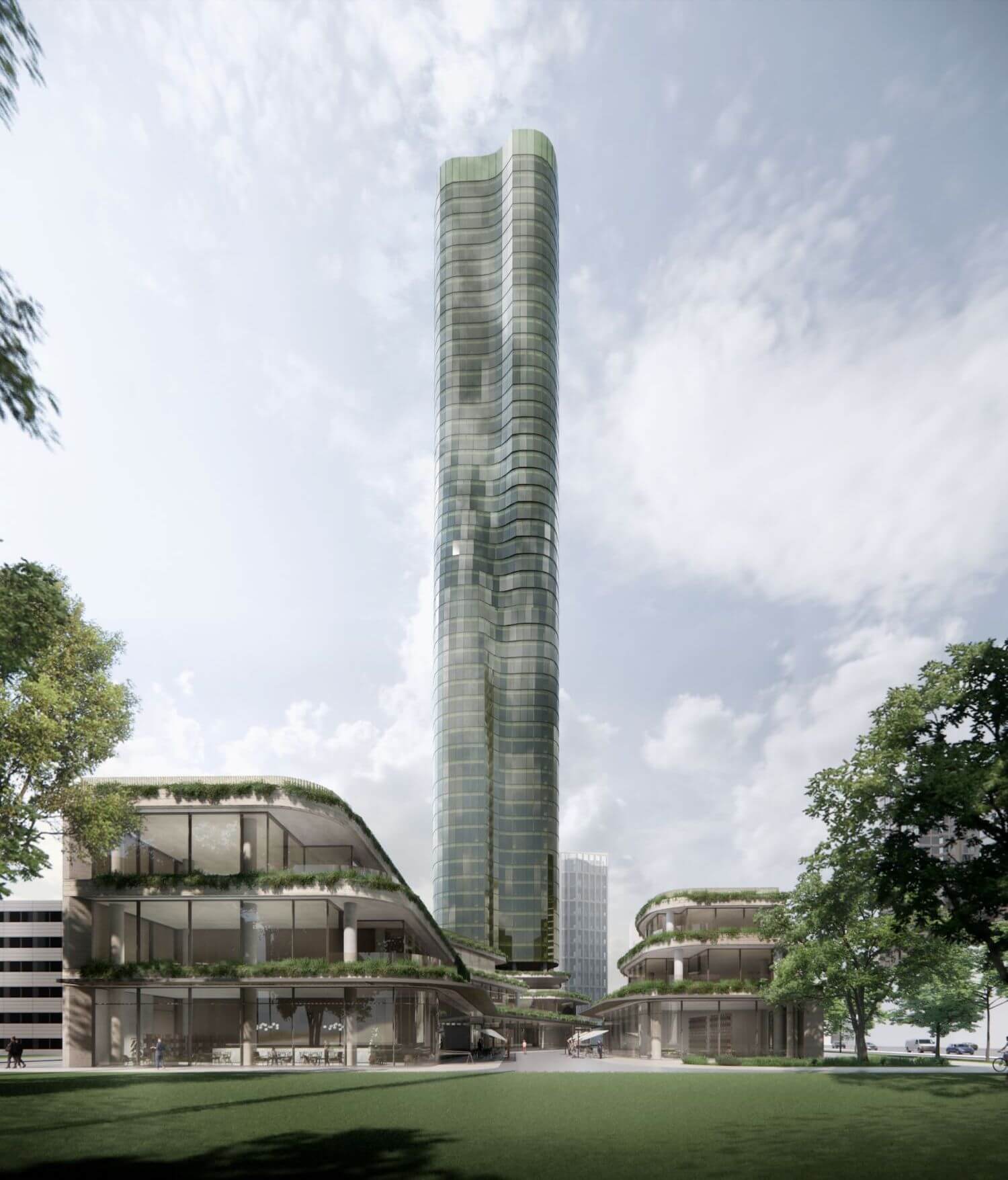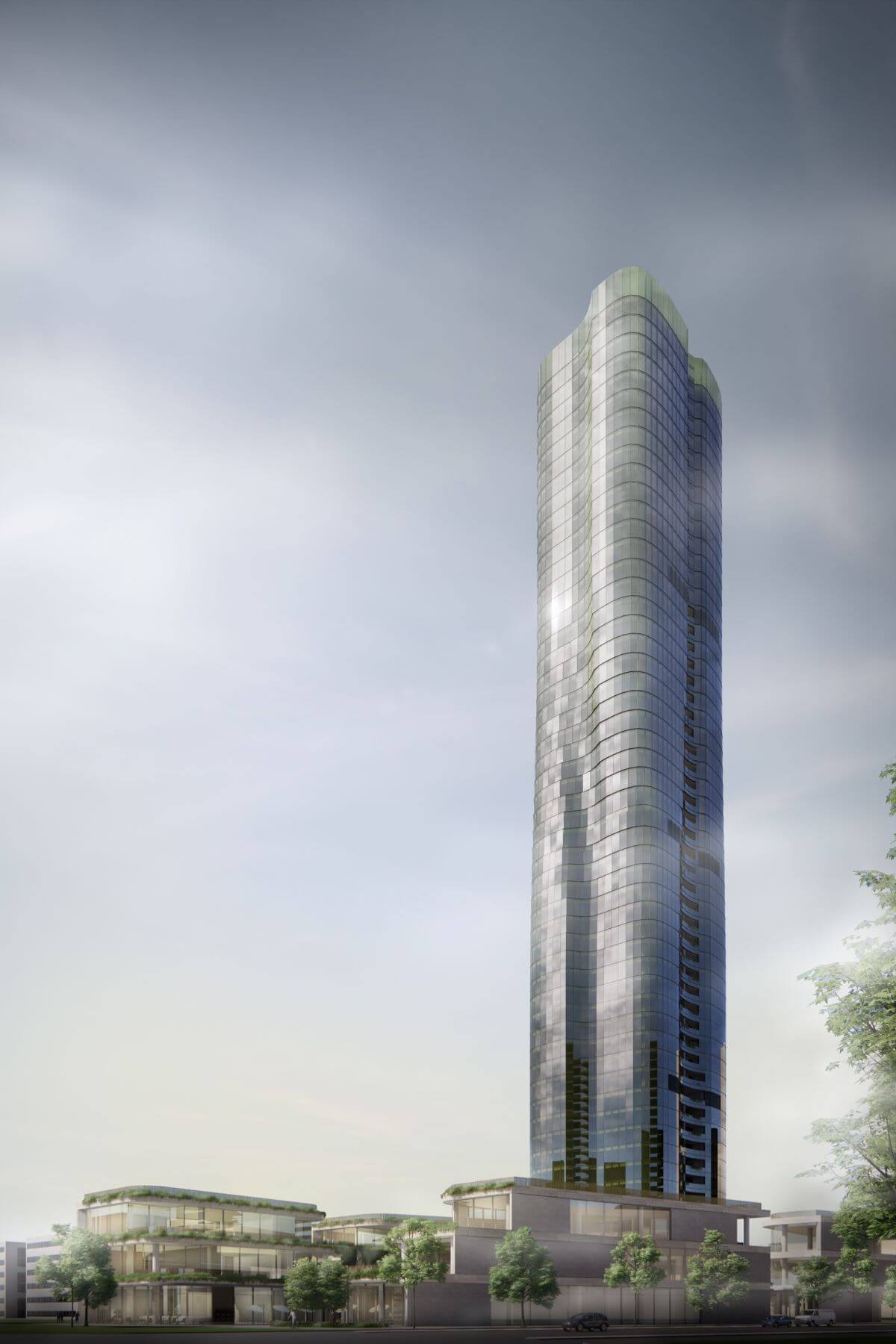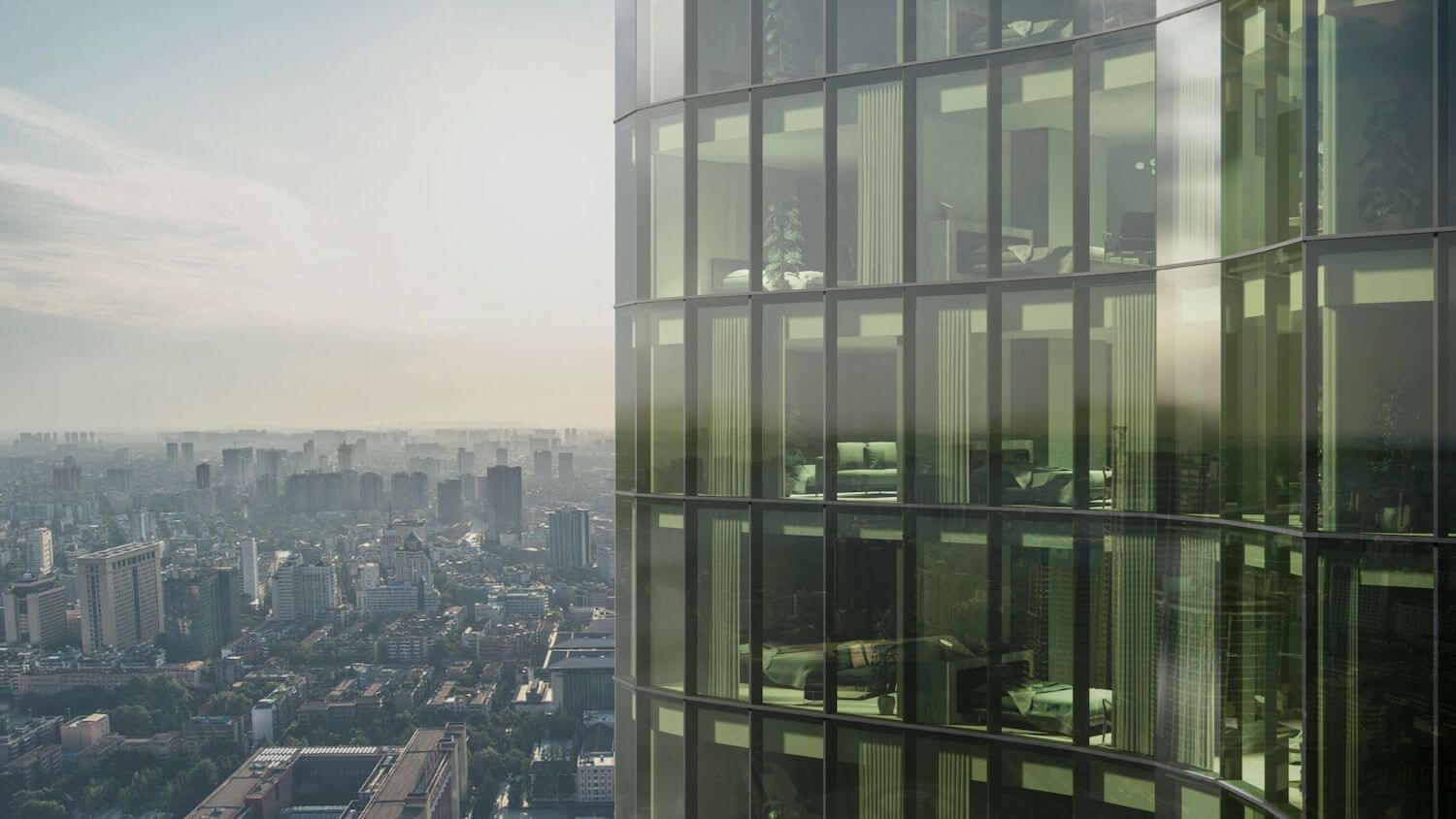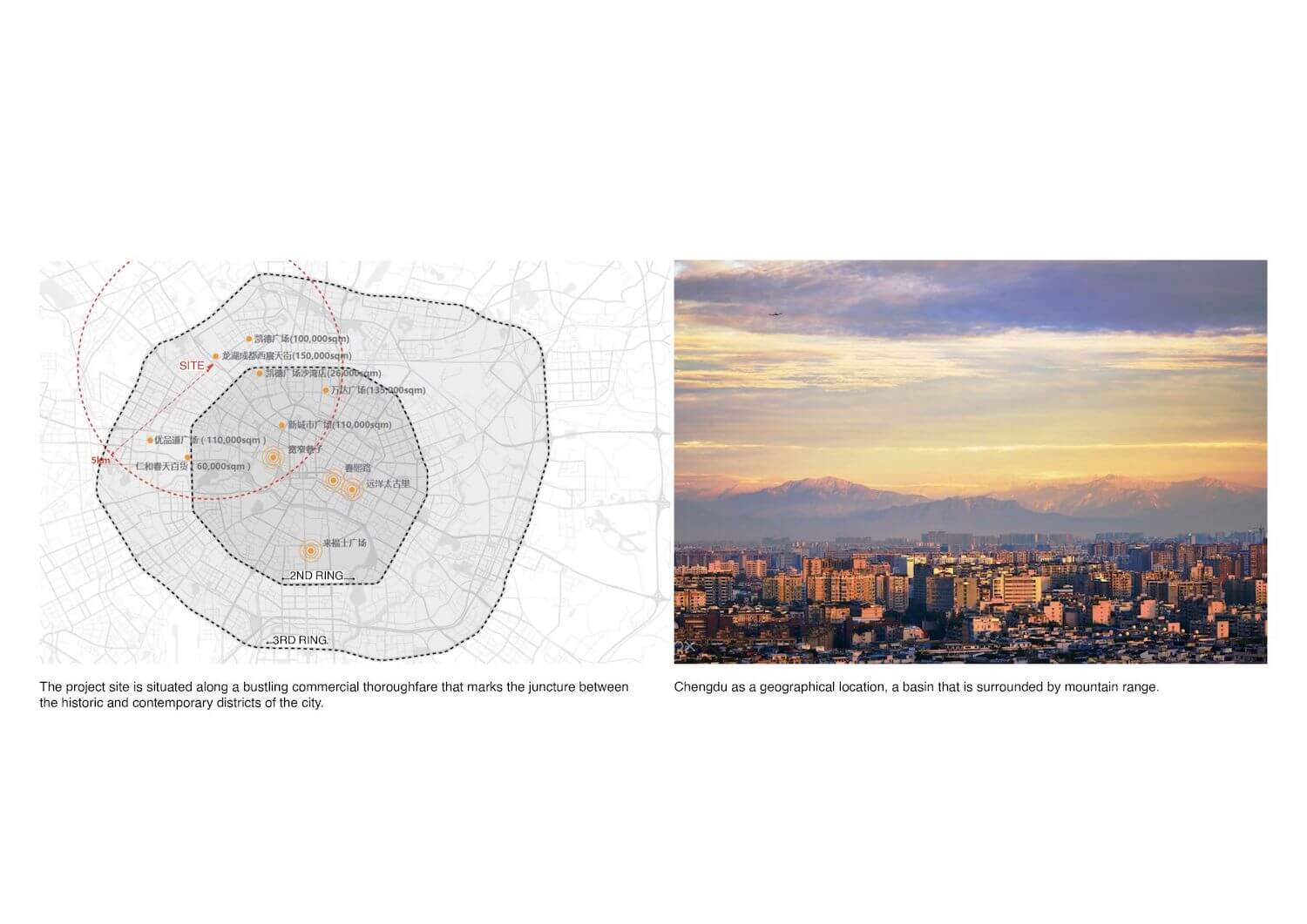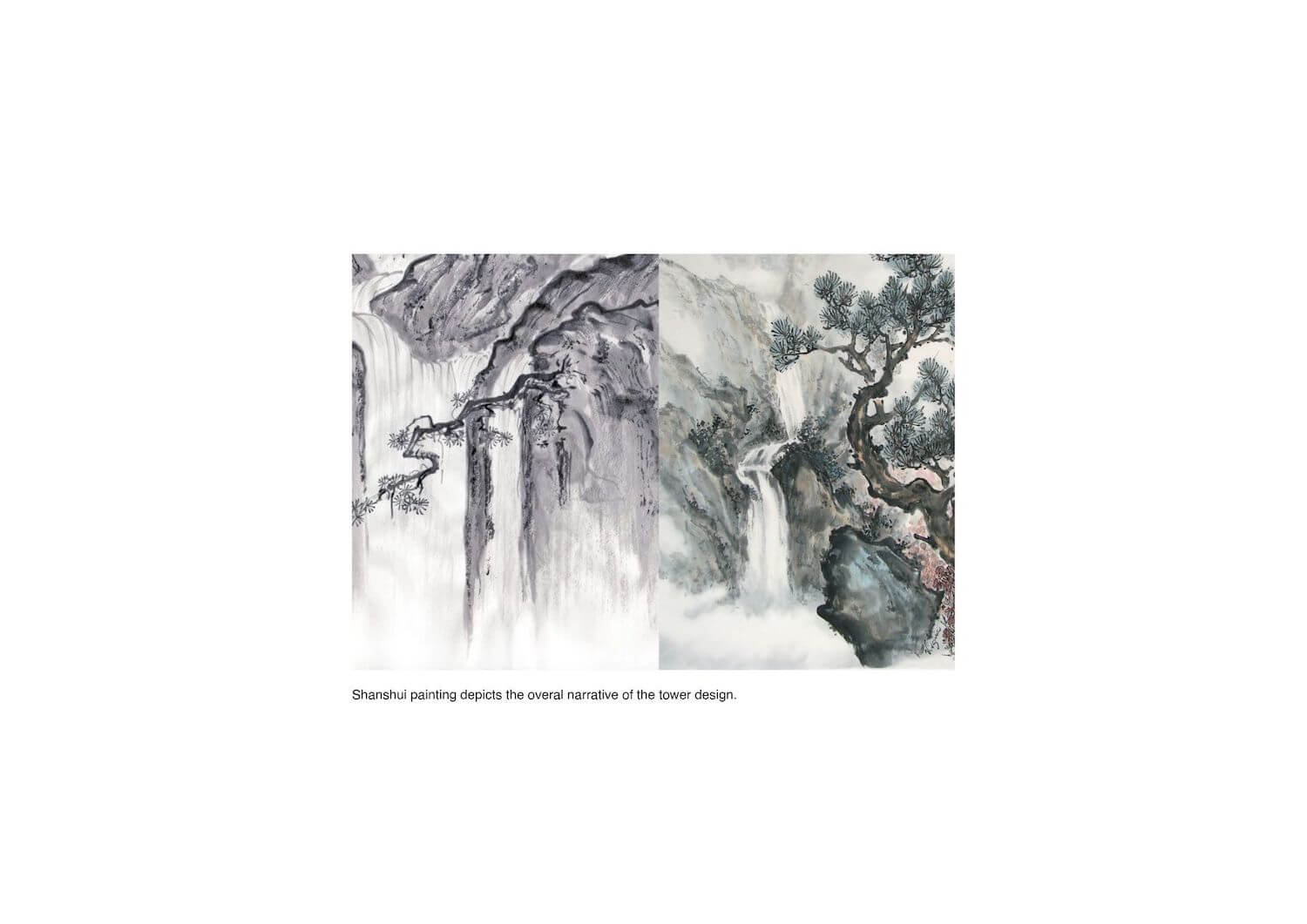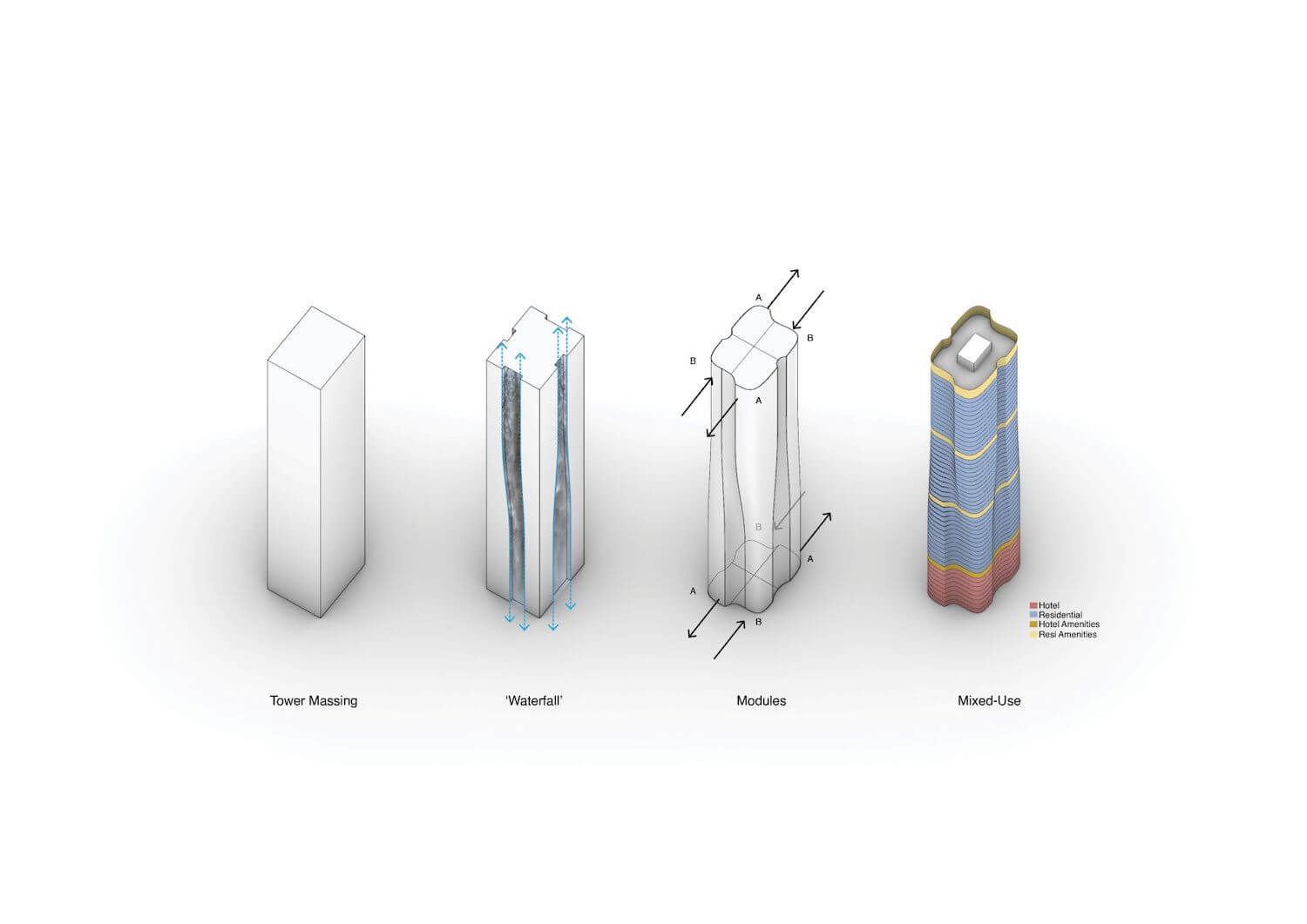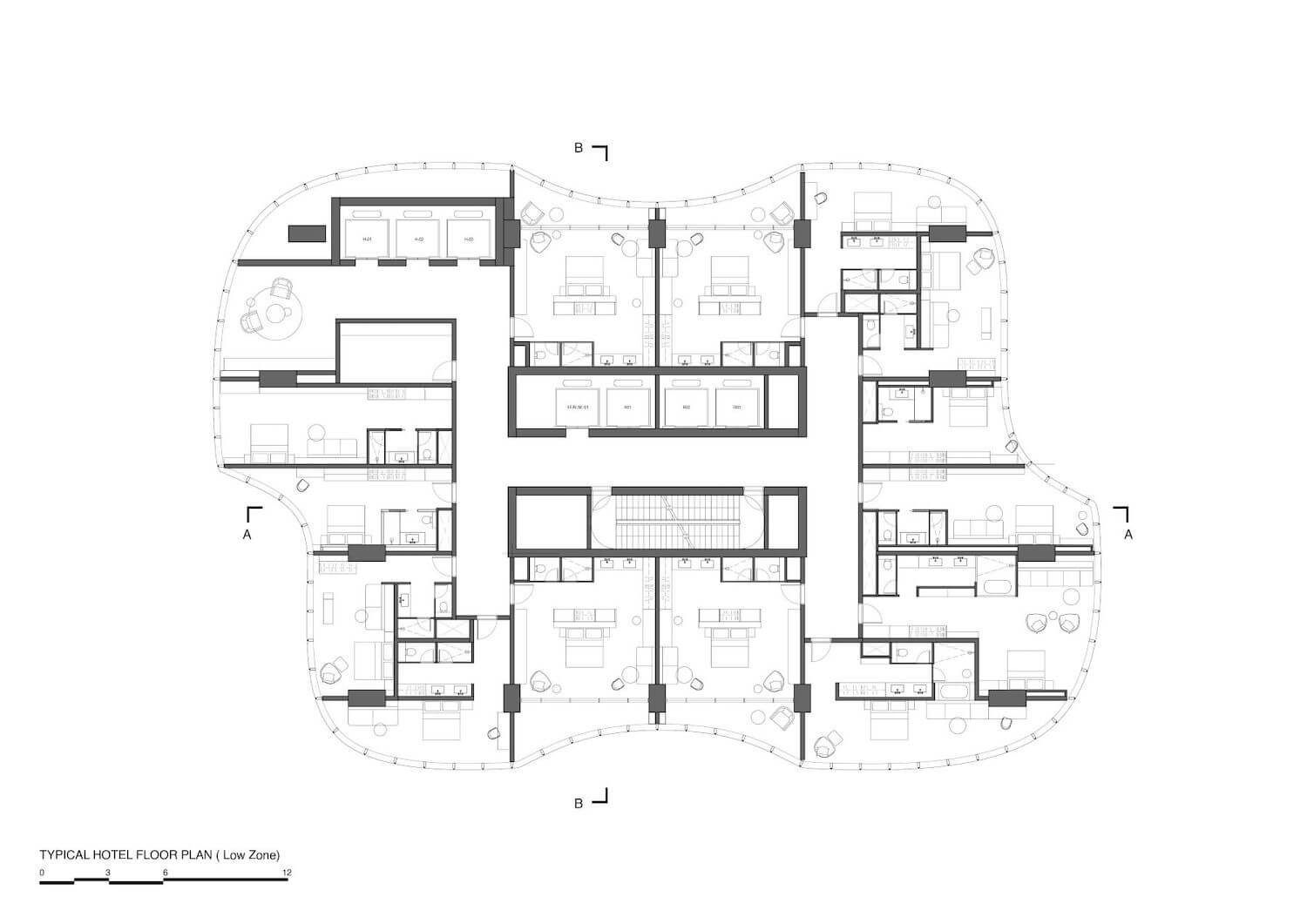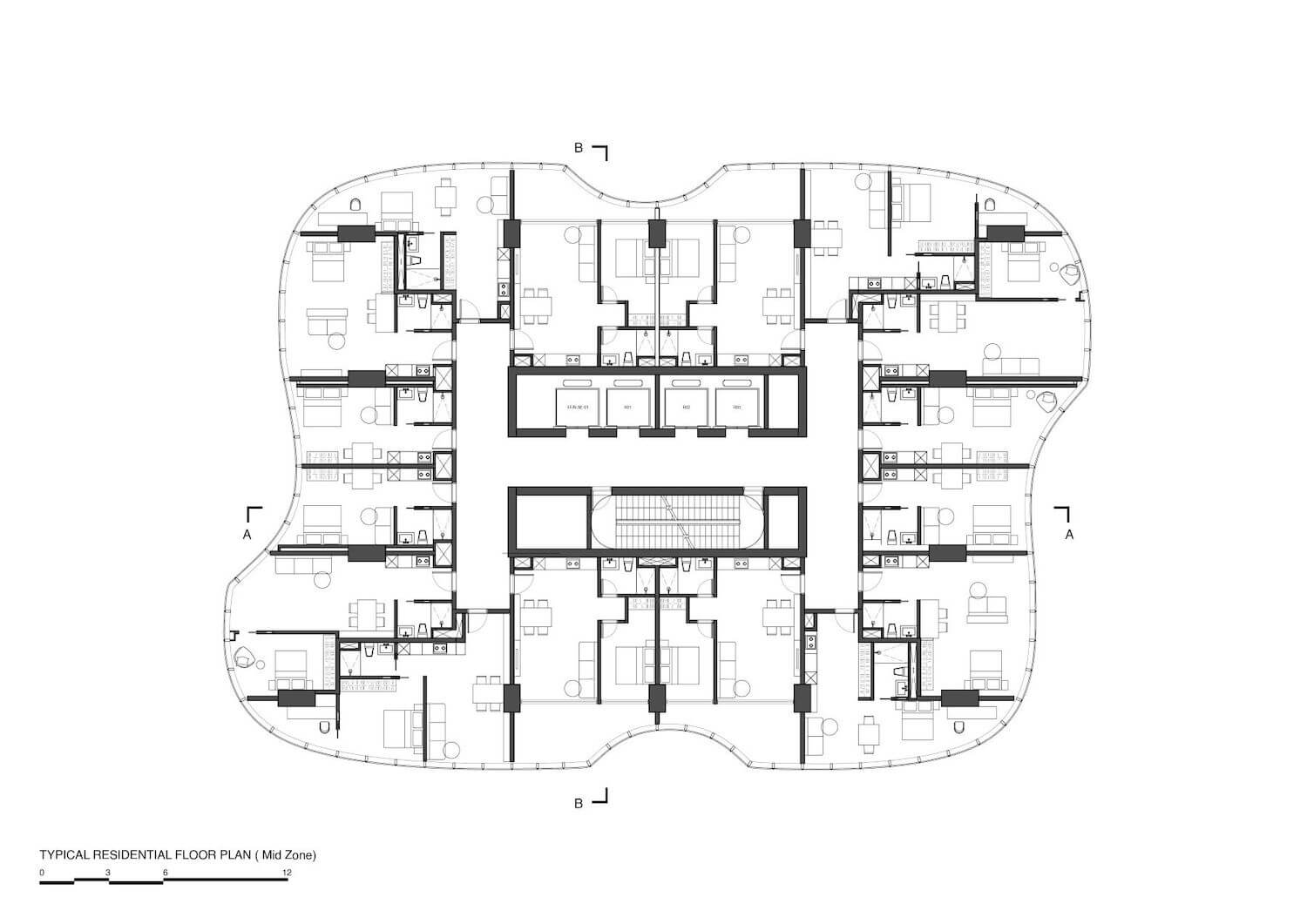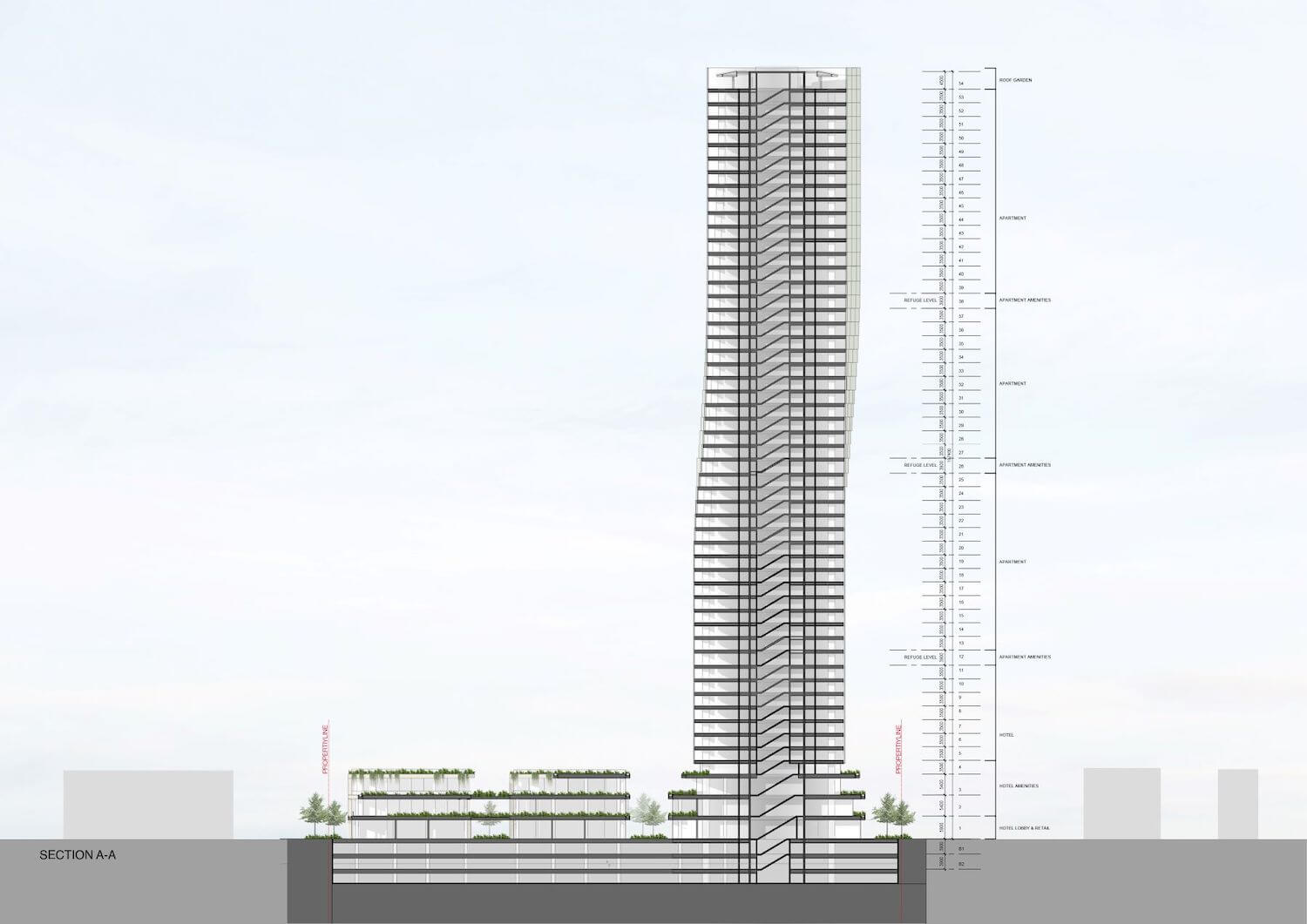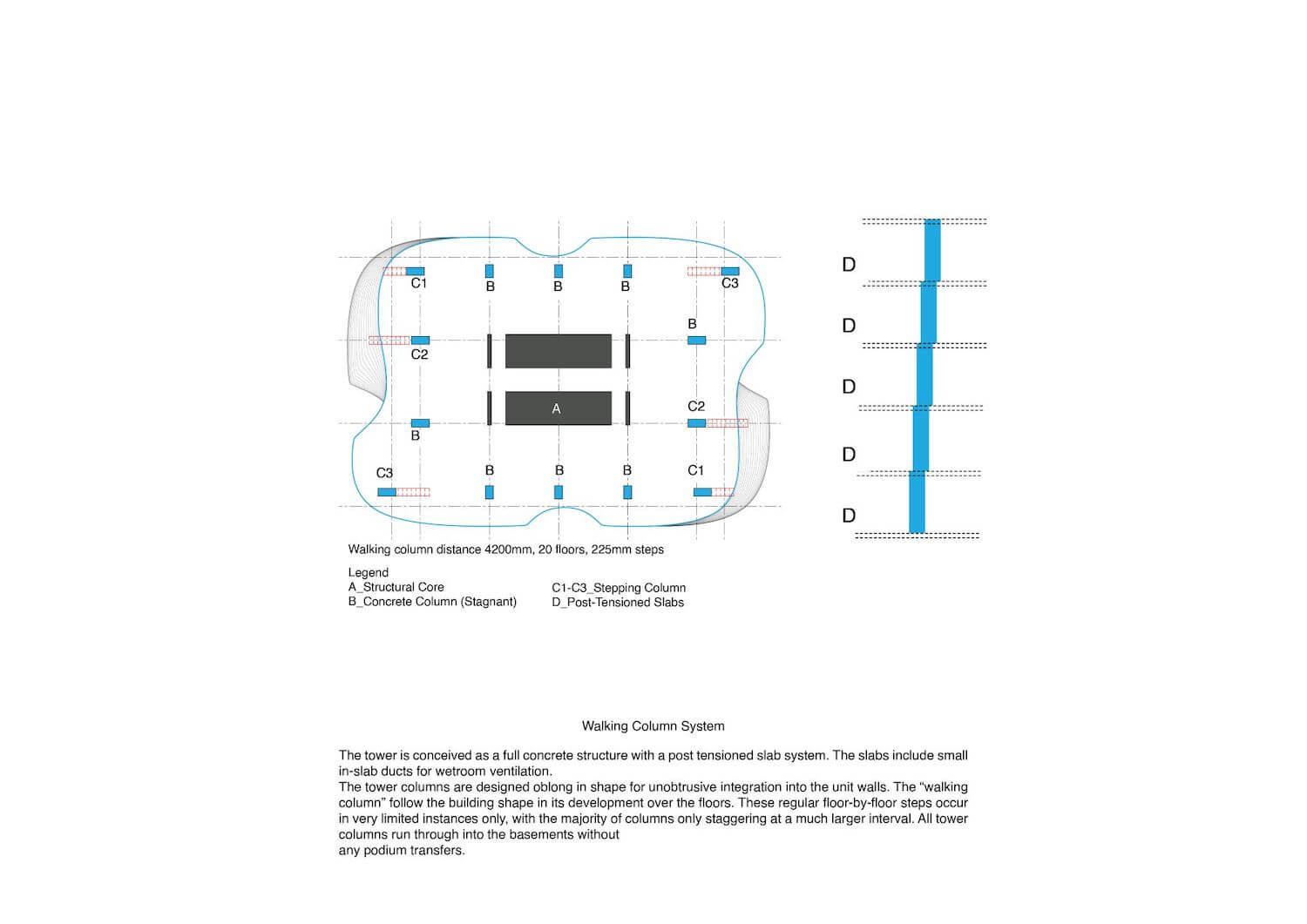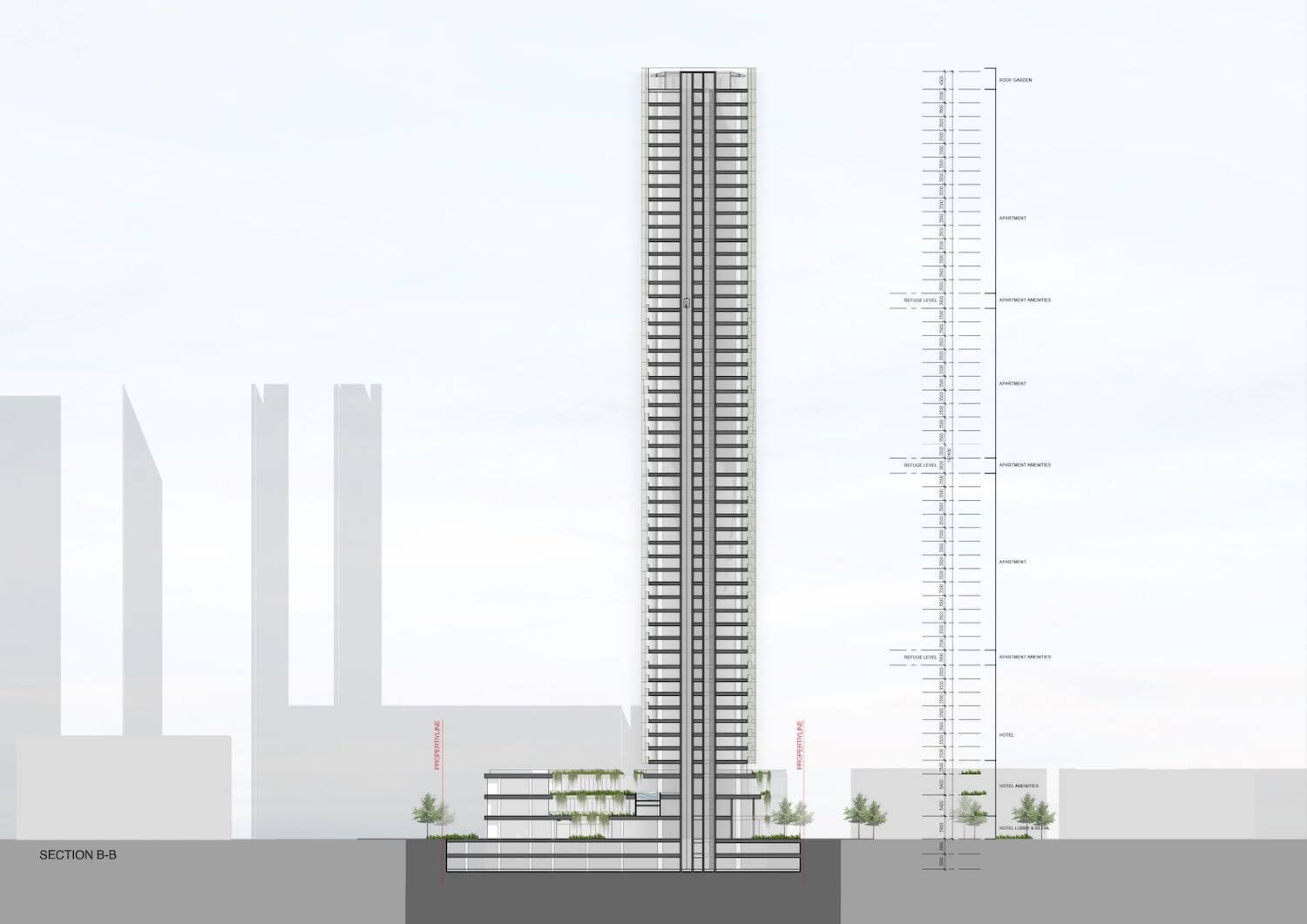 ---