Chorografoi Architects: F- Loulos Villa is located at a plot with unique view in Divounia, two hills that emerge from the Aegean Sea, like a part of Aphrodite's body, the ancient goddess of love and beauty. The house is totally inspired by the natural and wild side of Mykonos and attempts to bridge locality with the contemporary summer living.
Both the buildings and the landscape configurations attempt to embrace the location's terrain and the unique Aegean Sea view. The arch in front of the dining area refers to the plasticity of the Cycladic architectural forms and frames the two hills view. The round shaped swimming pool is informed by the shape of the bay in the front. In combination with the use of traditional materials, such as lime, local stone and elements in natural shades contribute to the blend of the house into the landscape and enhance the relaxed Greek summer sense.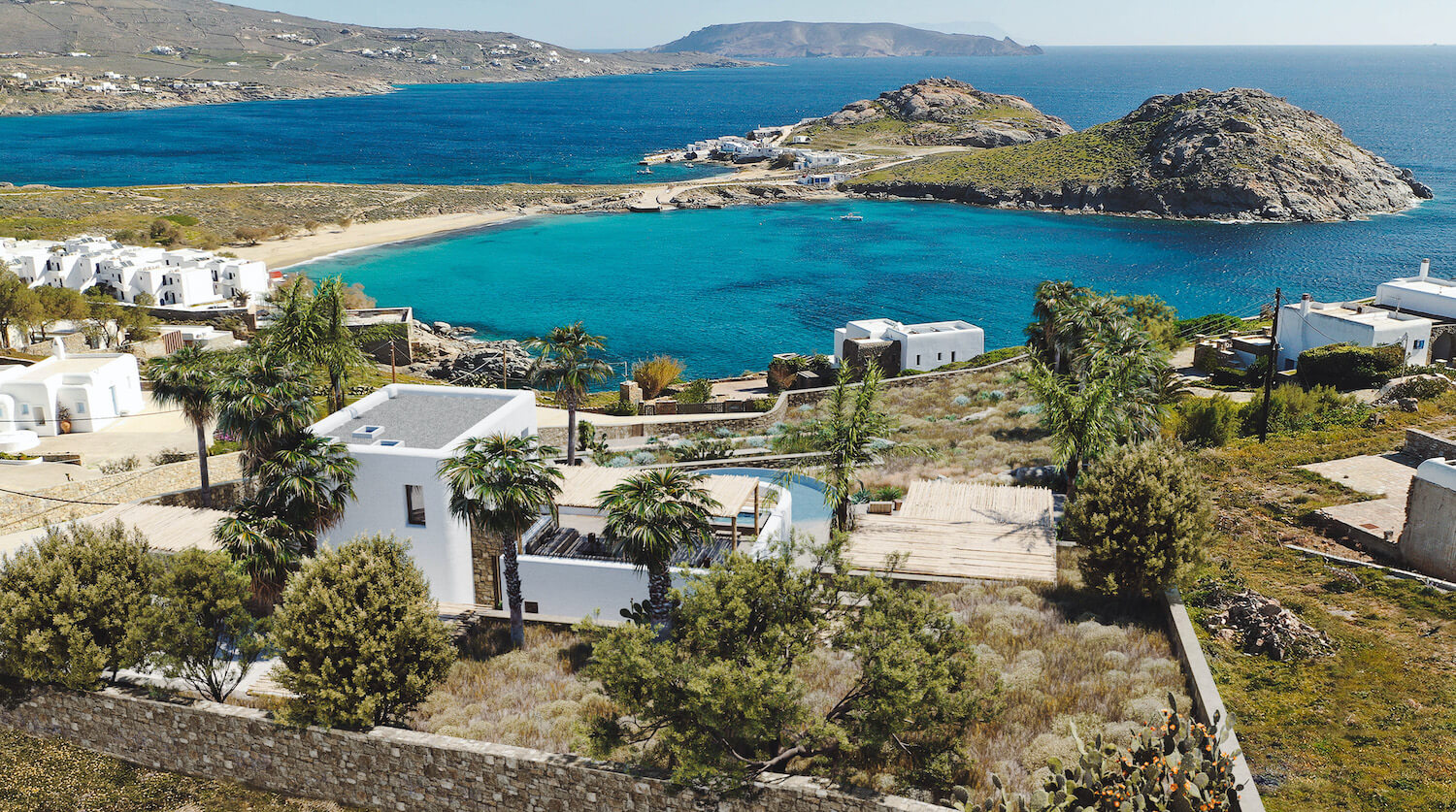 This 5-bedroom summer house is split in two different levels connected by an outdoor stair path. The access to the plot is at its highest level where a parking area is located. Two whitewashed volumes host the communal areas- kitchen and dining area, sitting area, wc, storage area- and a luxury suite with private bathroom at first floor. A protected terrace with jacuzzi and seating area is located at the same level.
The communal areas are spilling out onto the outdoor spaces, shaded by pergolas of cane and natural wood and host an open kitchen, dining area, living areas and bar area. The sand area hosts hammocks and poofs and provide a relaxed area as an alternative opportunity to rest.
The lowest level and the most secluded area of the plot hosts four subterranean, luxury suites within suite bathrooms. They all enjoy the private swimming pool, the shaded exterior lounge areas, and the view to the inner green areas. The guest house blends into the hillside thanks to the extensive green roofs and the vegetation that contribute to this harmoniously integration of the construction into the landscape.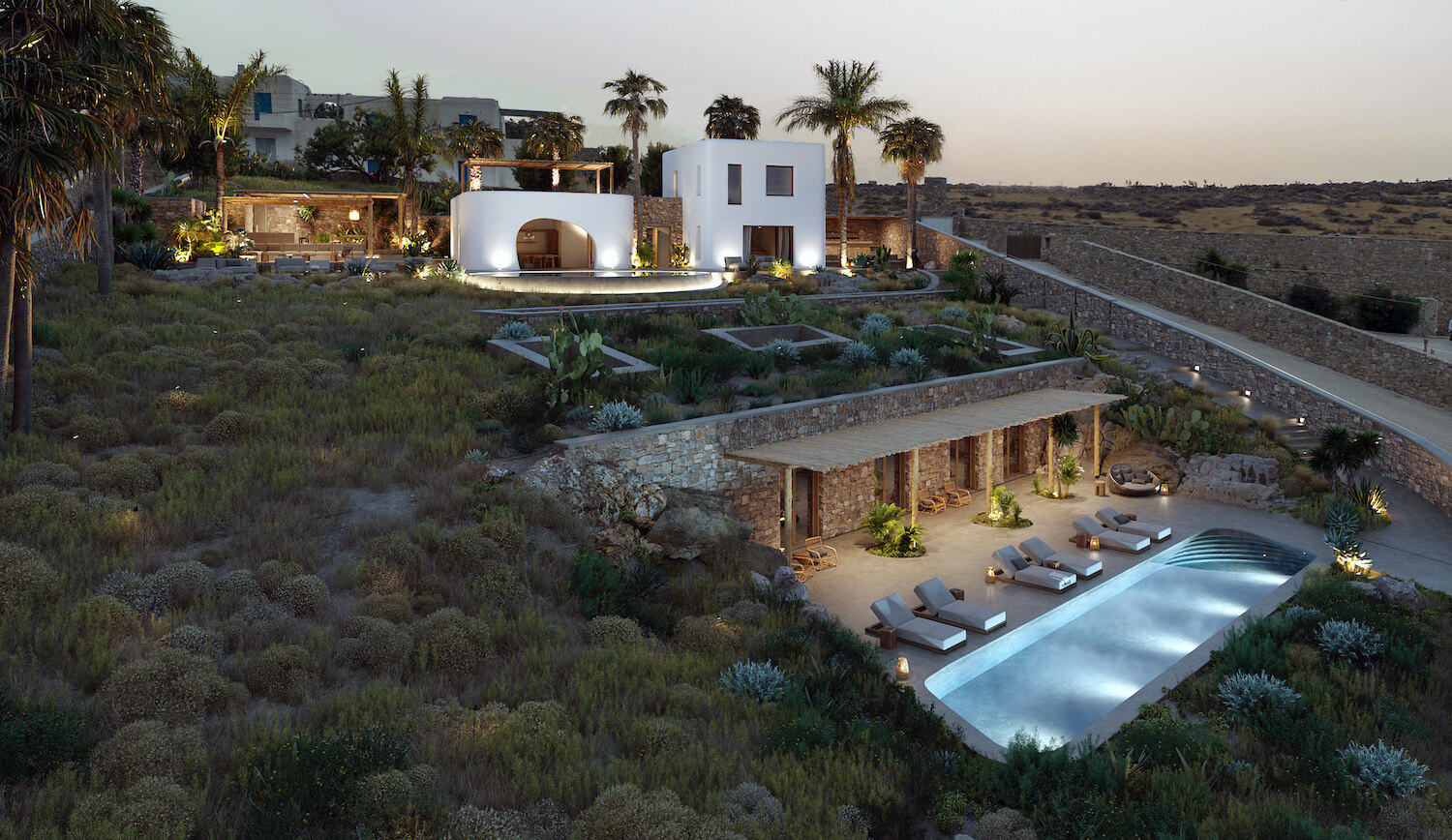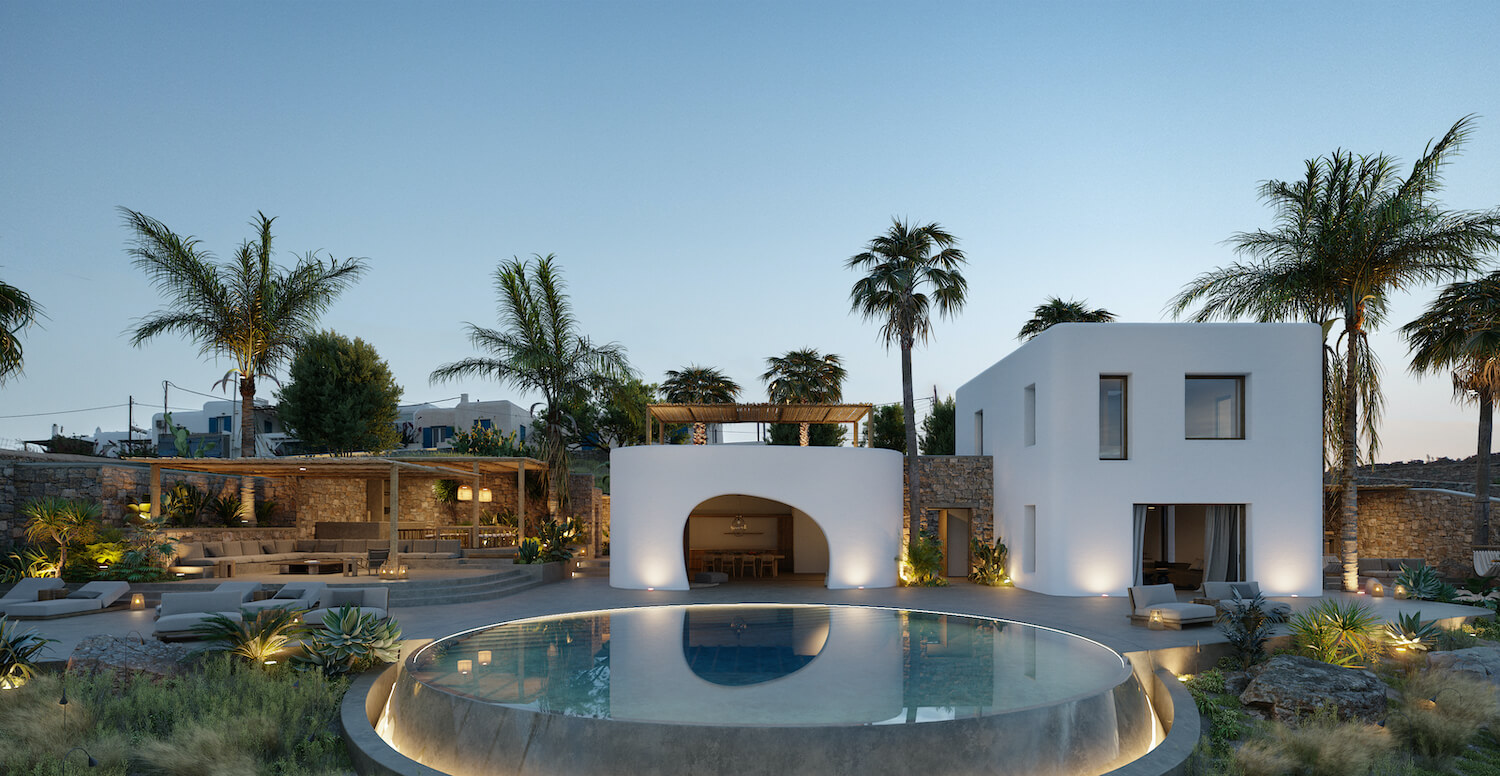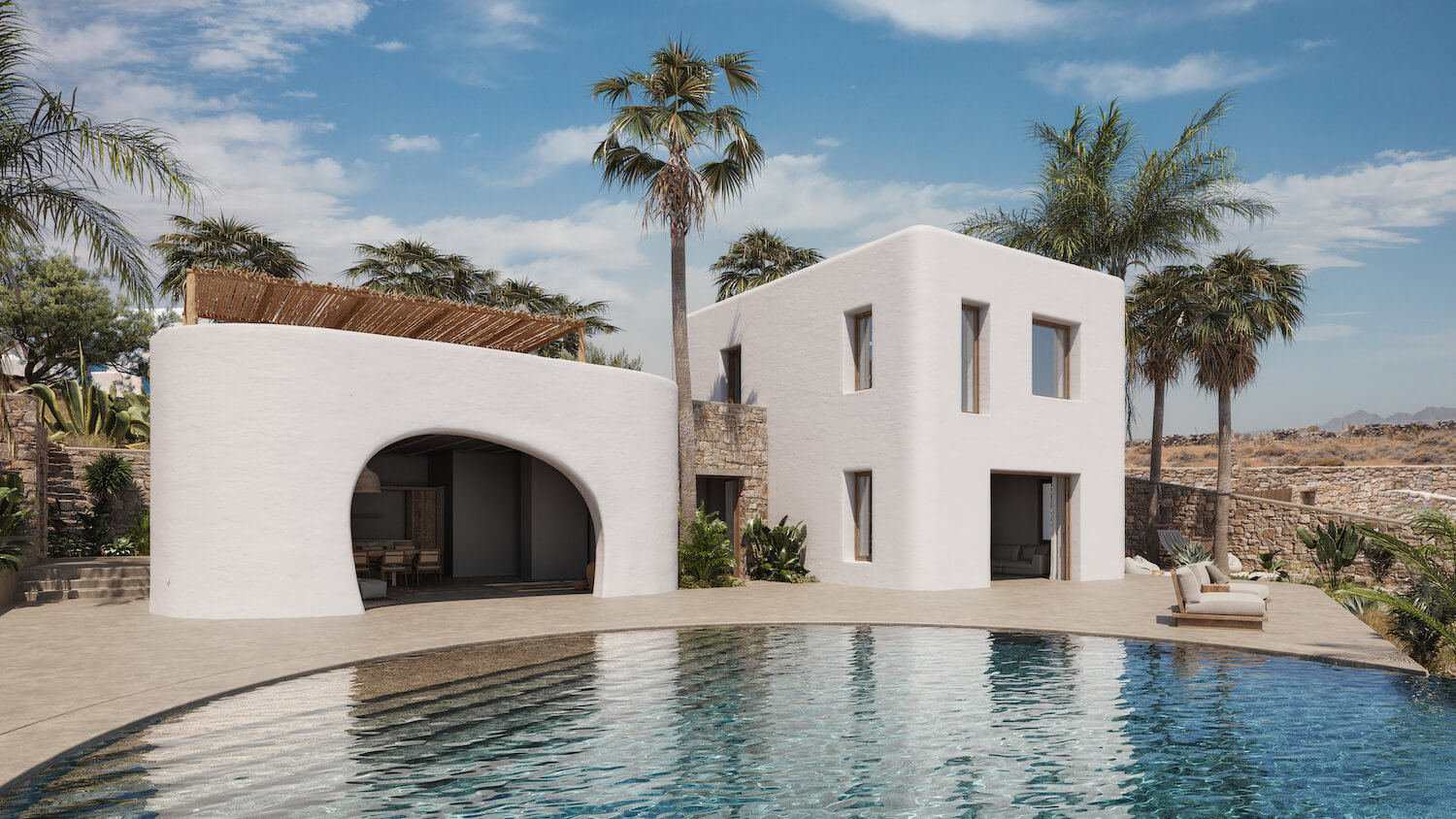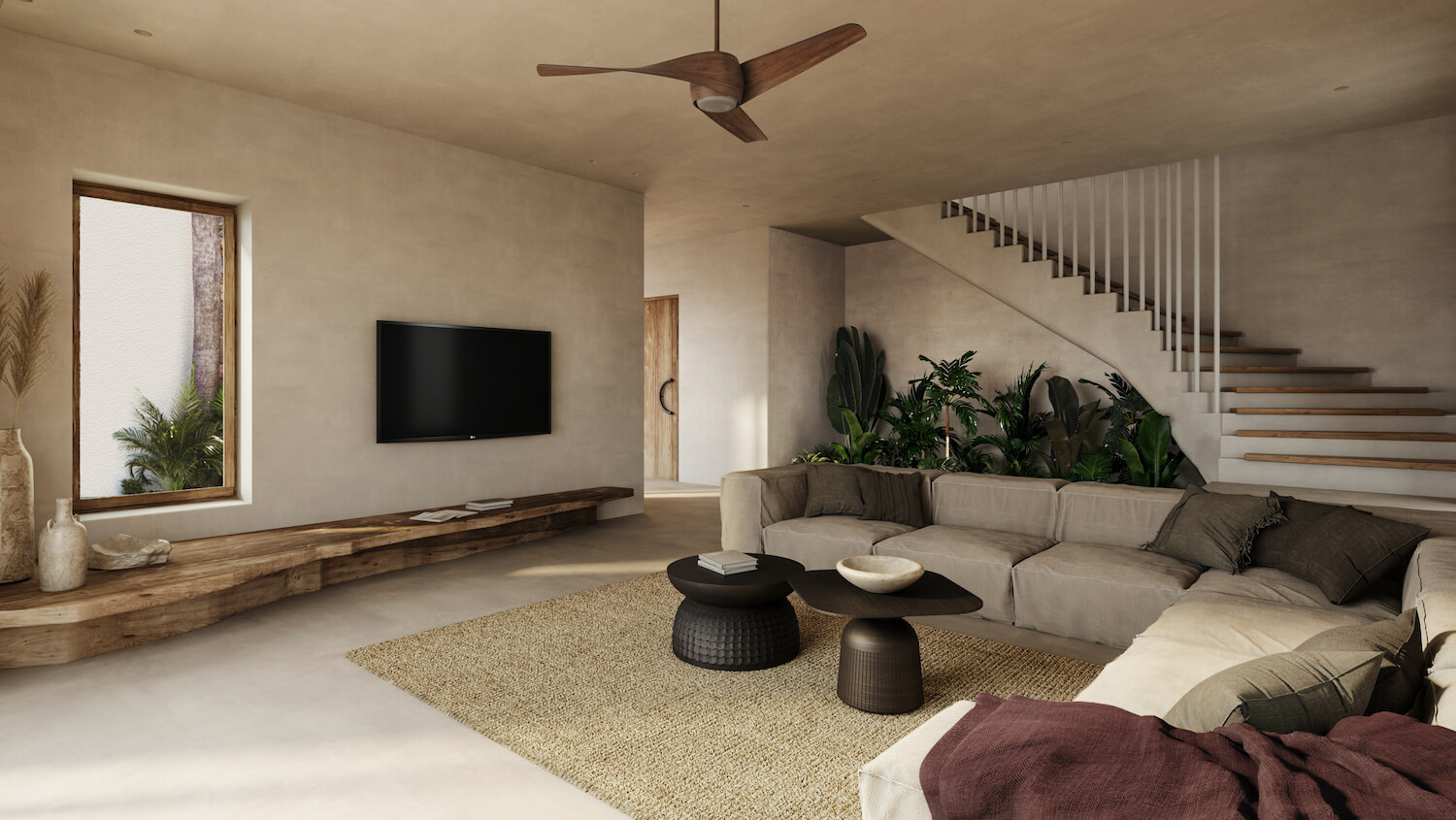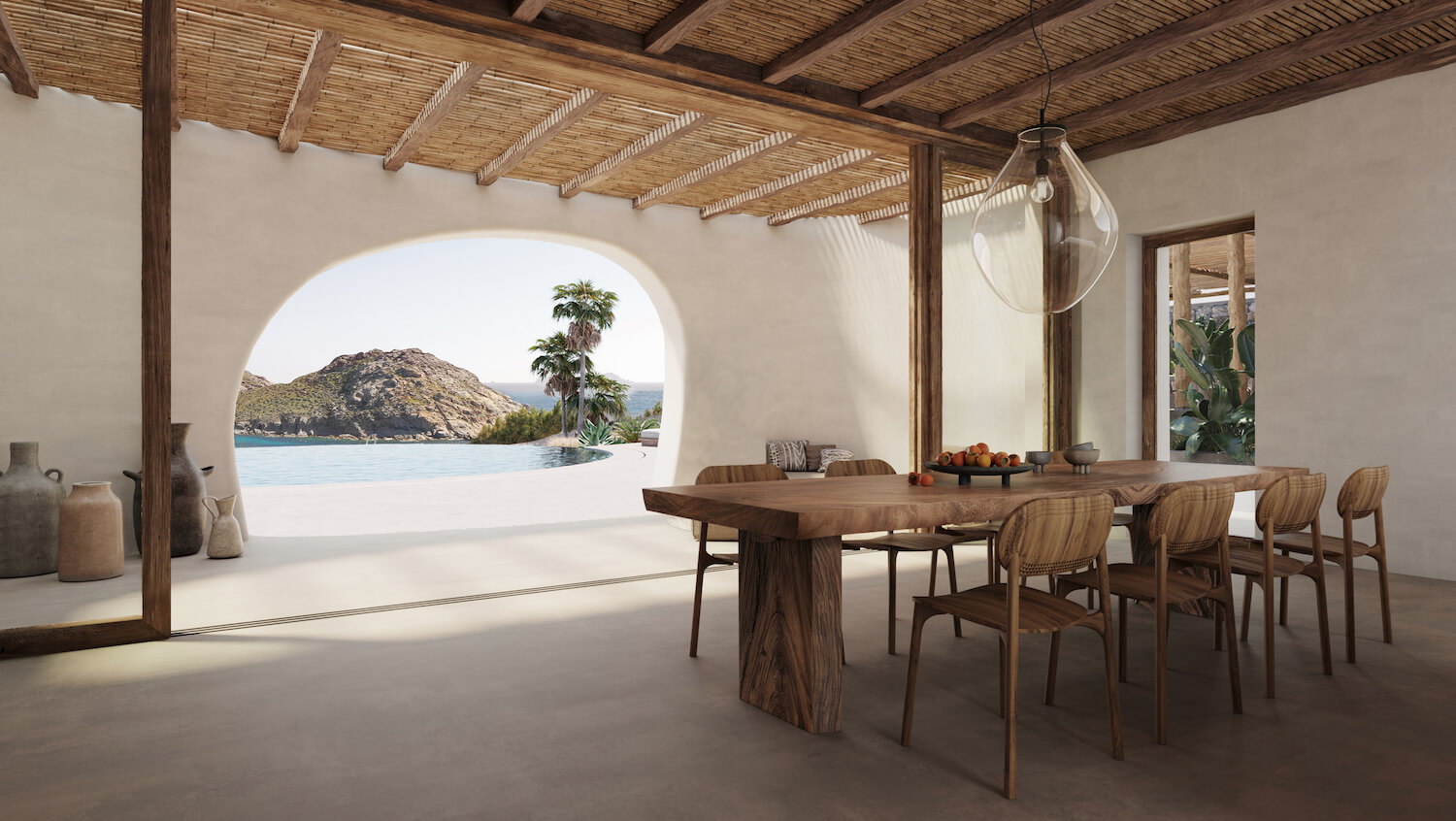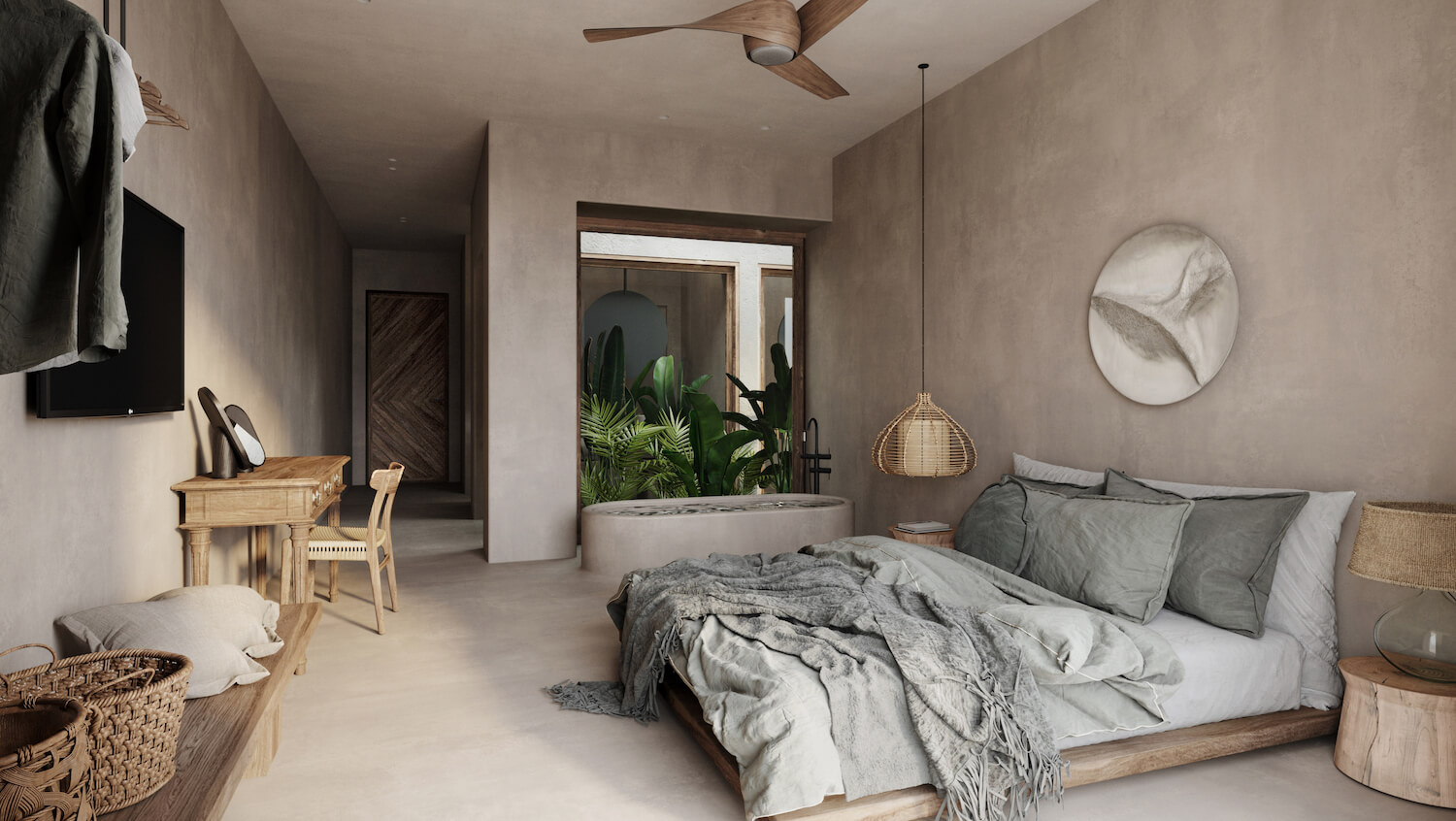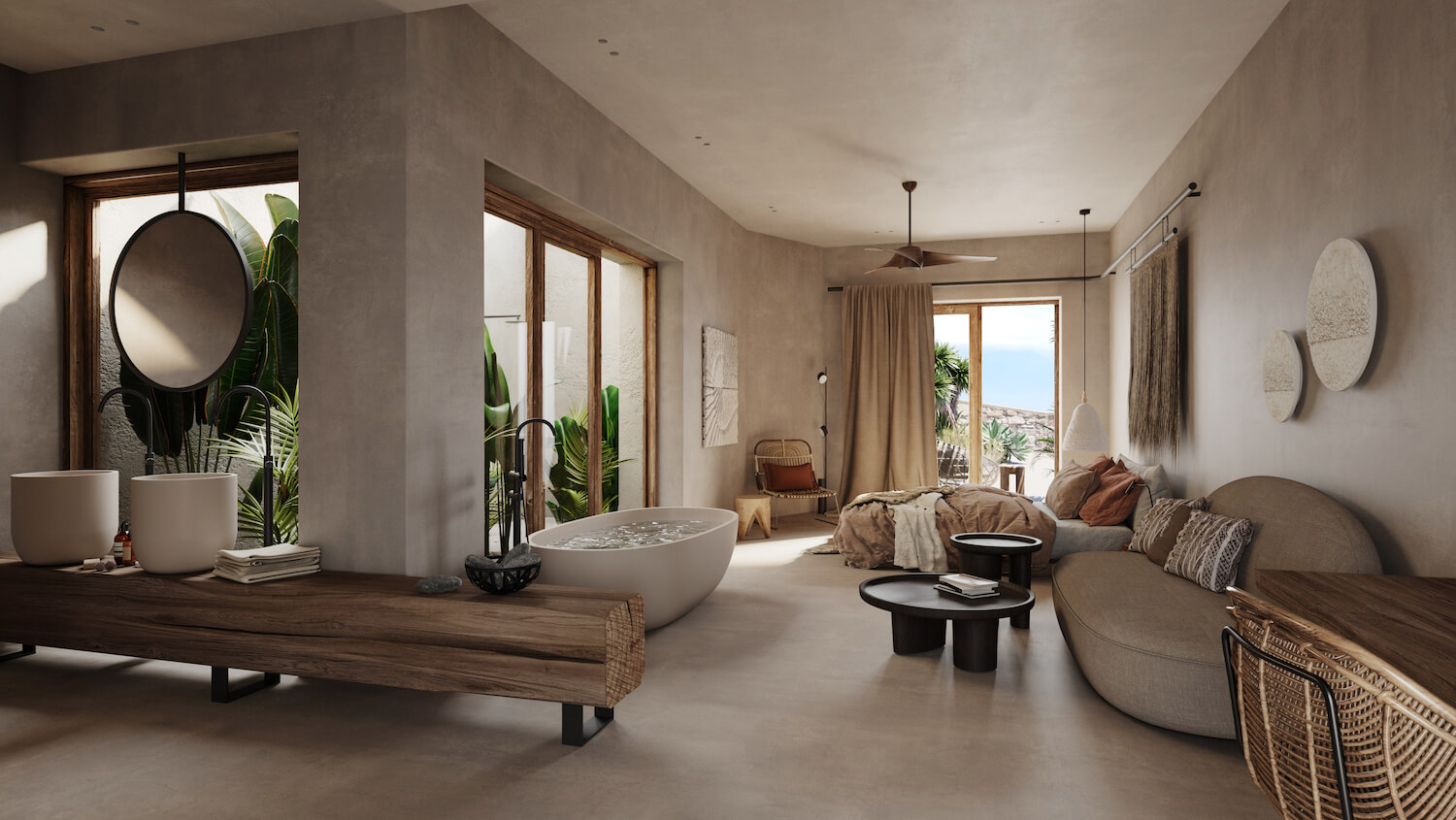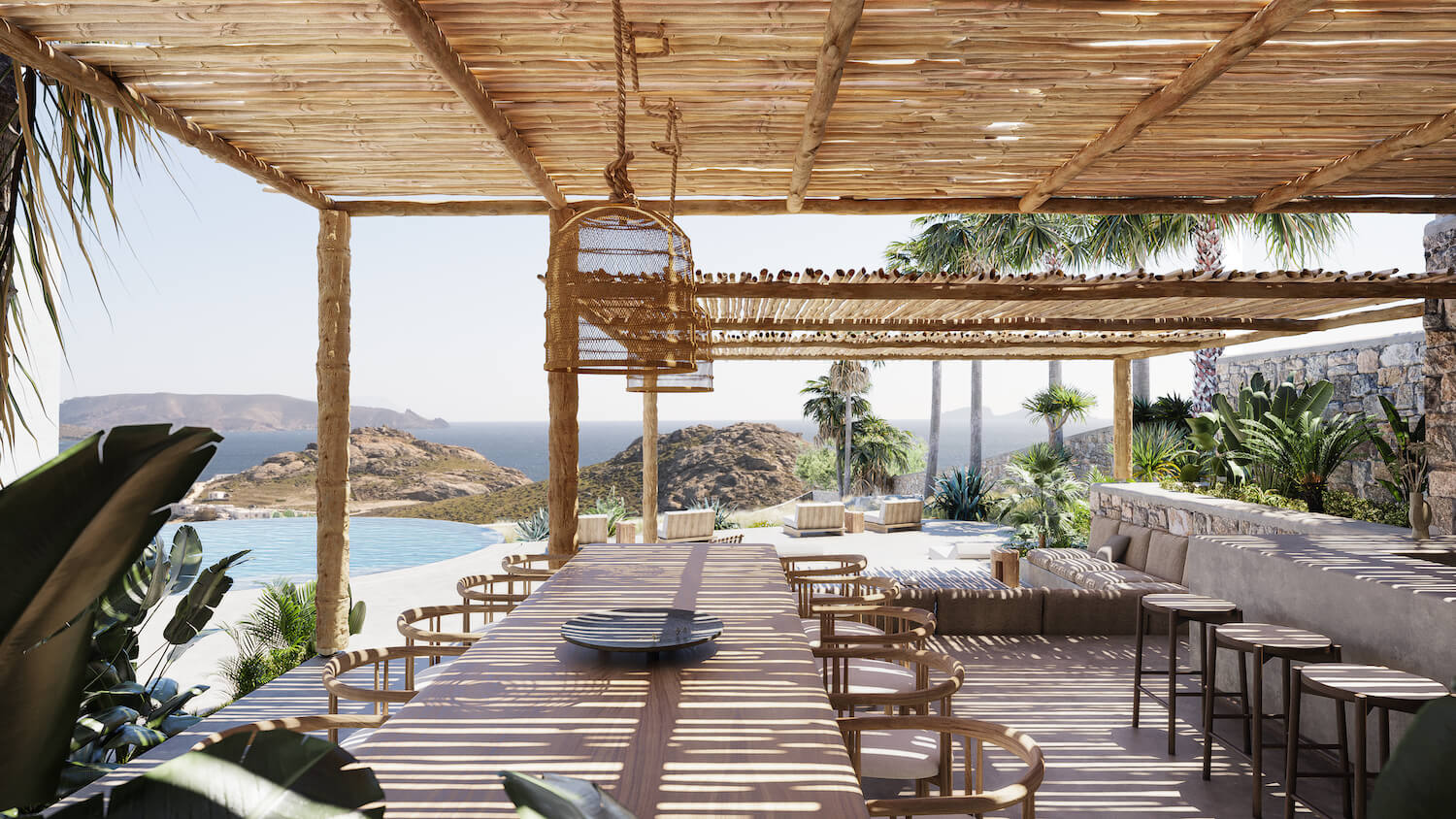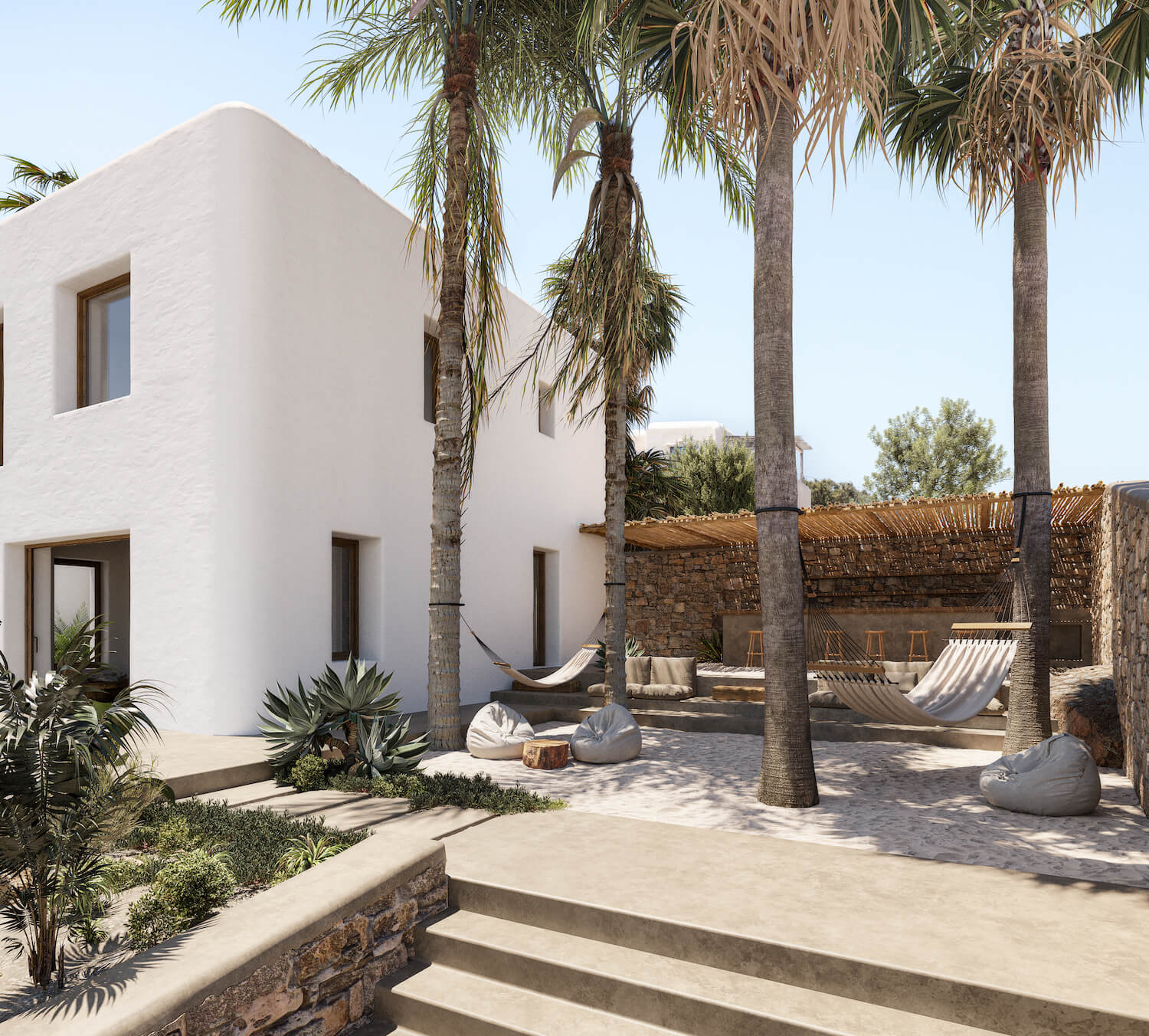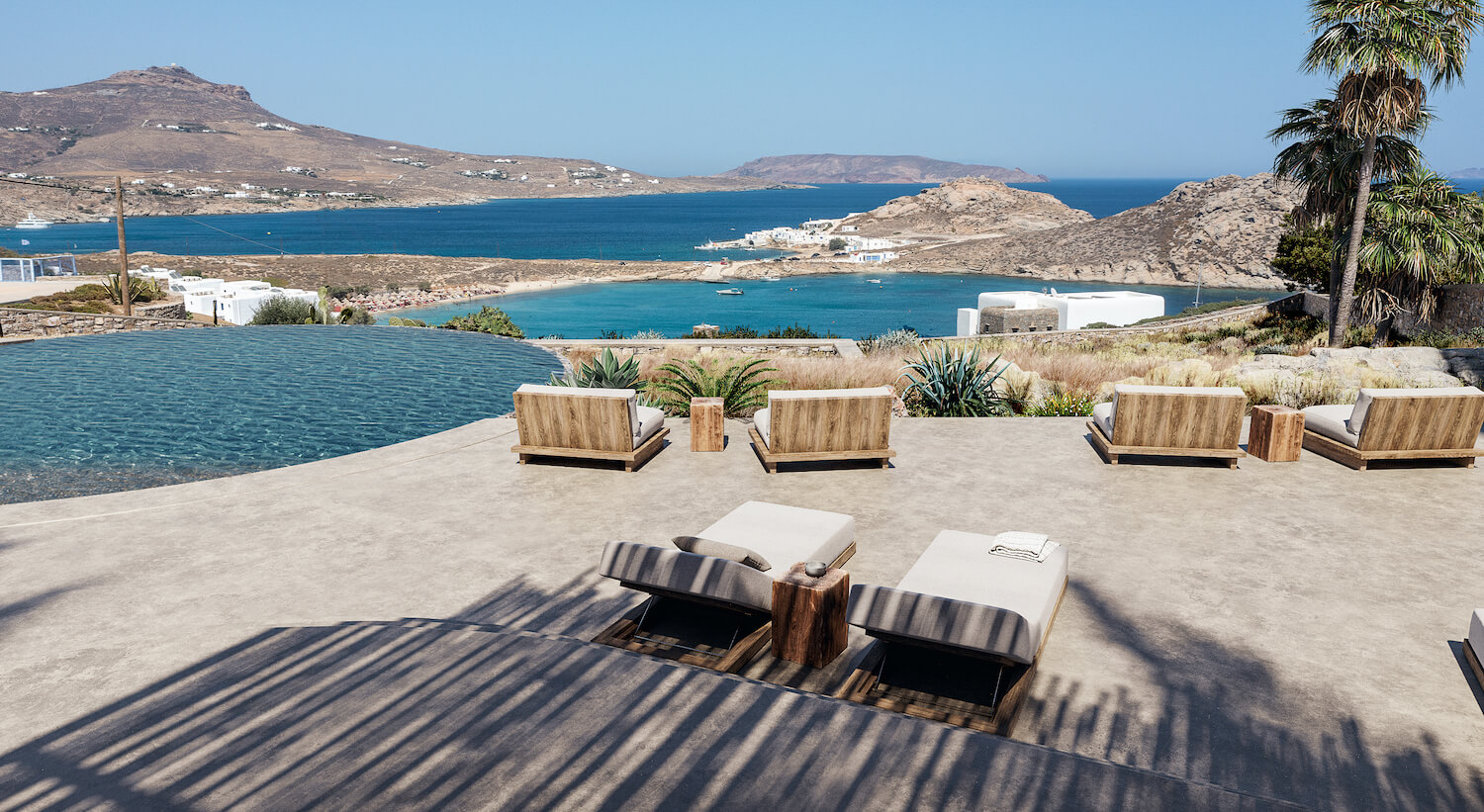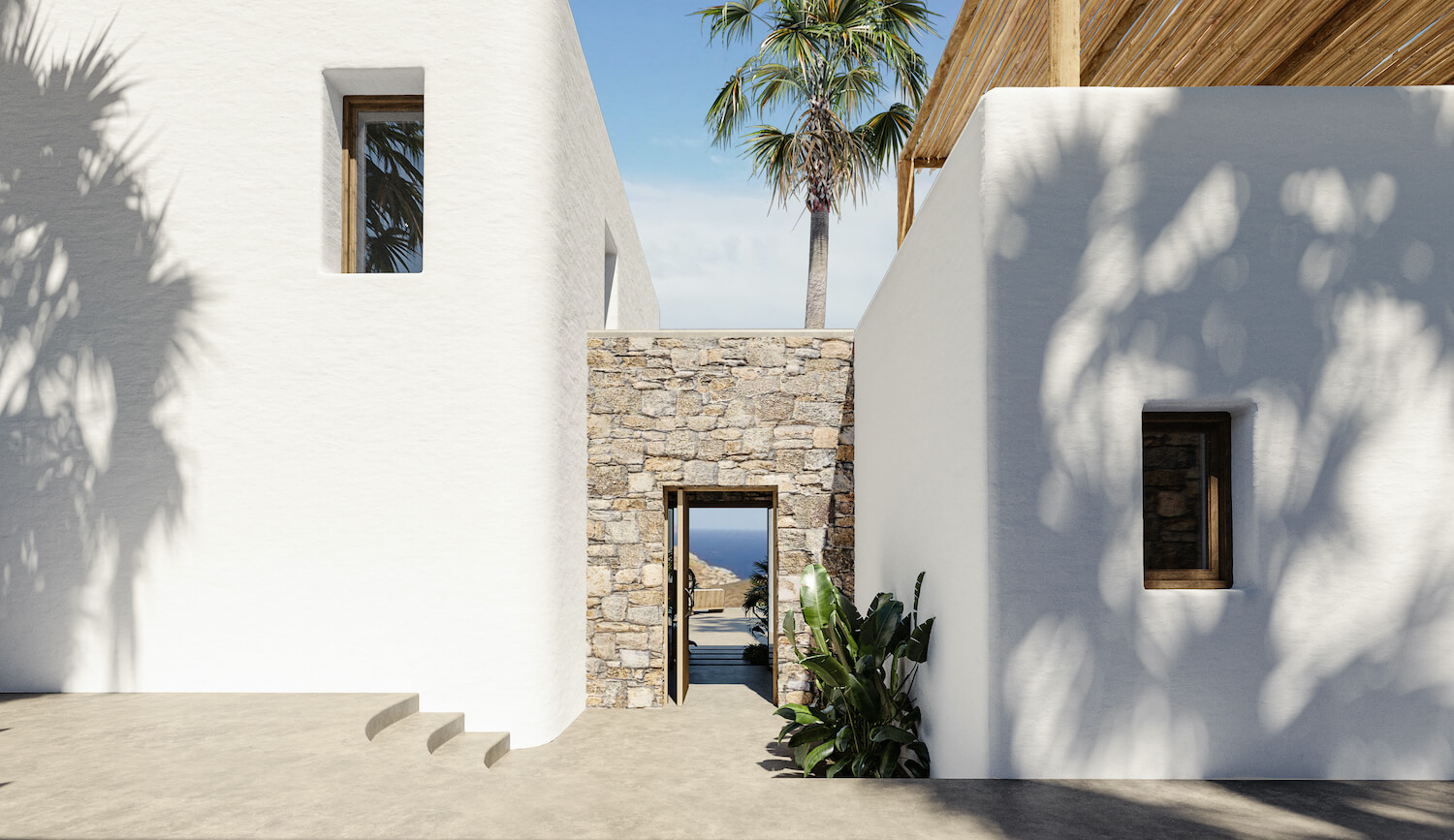 ---