Therapinterior Architecture & Interior Design: Located on Boulevard Voltaire, this apartment consists of a waiting area, two living rooms, a dining room, a bibliotech, and four bedrooms. The apartment creates a functional and stylish space located against the magnificent view of Paris.
In the living room, which opens to the dining room, the modern fireplace, furnished with ceramics in pale pastel pink tones, creates a unique ambiance with baseboards in brass details. Velvet and leather fabrics were used together with brass and root wood details in the seating elements. Different natural stone materials and thick blown glass create a luxurious and magnificent texture on coffee tables and tables. The elegant ceiling lighting that spreads throughout the space creates a dramatic and striking effect with sconces on both sides of the fireplace.
The table in the dining area was designed by master craftsmen shaping a solid natural stone. The top plate consists of brass framed blown glass. Brass, root wood and natural stone materials, which are preferred throughout the space, were used in the console located in this area. Like all furniture, wall sculptures are "Therapinterior" and "T-Art contemporary" special designs.
In the bedroom, muted tones of cream were used in a much simpler language. Thanks to wall sculptures and artistic furniture, a peaceful and at the same time luxurious texture was created. It was aimed to create a warm and relaxing atmosphere in the Bibliotech section. For this reason, furniture with wide seating was preferred. By creating artistic focuses in the corridor, simplicity and splendor fiction are increased.
In the living room facing the bibliotech section, soft tones were used together with modern furniture. In this area, velvet fabrics in cream tones, modern wool carpets and glass and marble coffee tables in calm tones were used.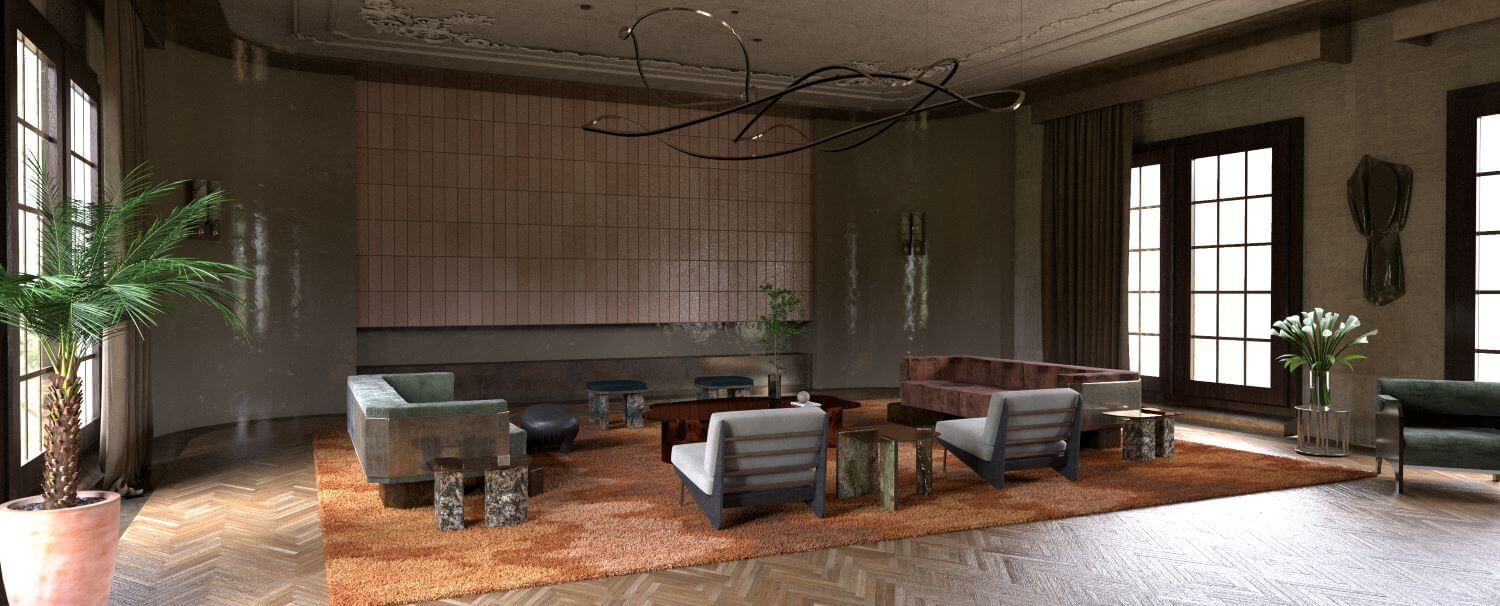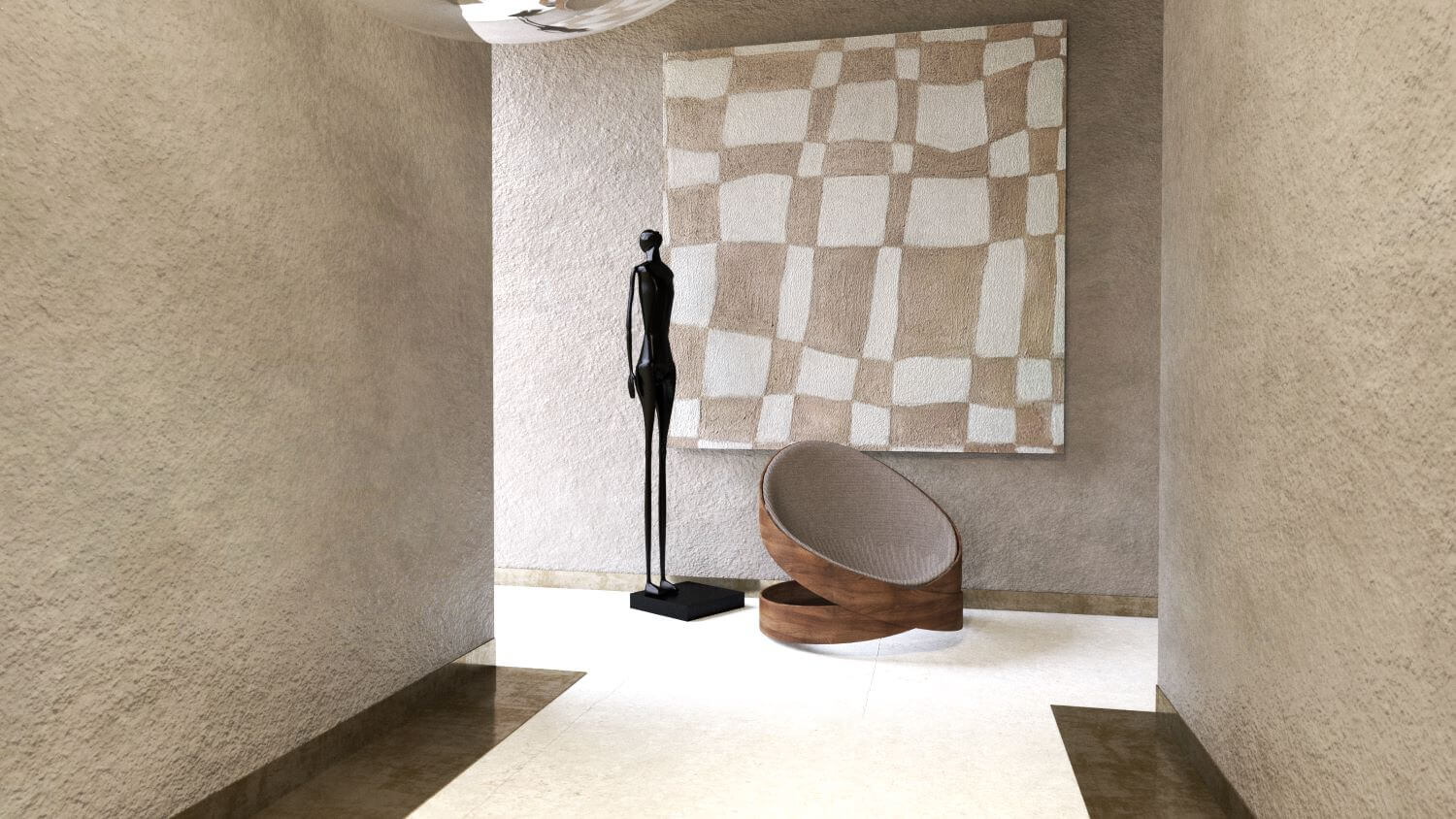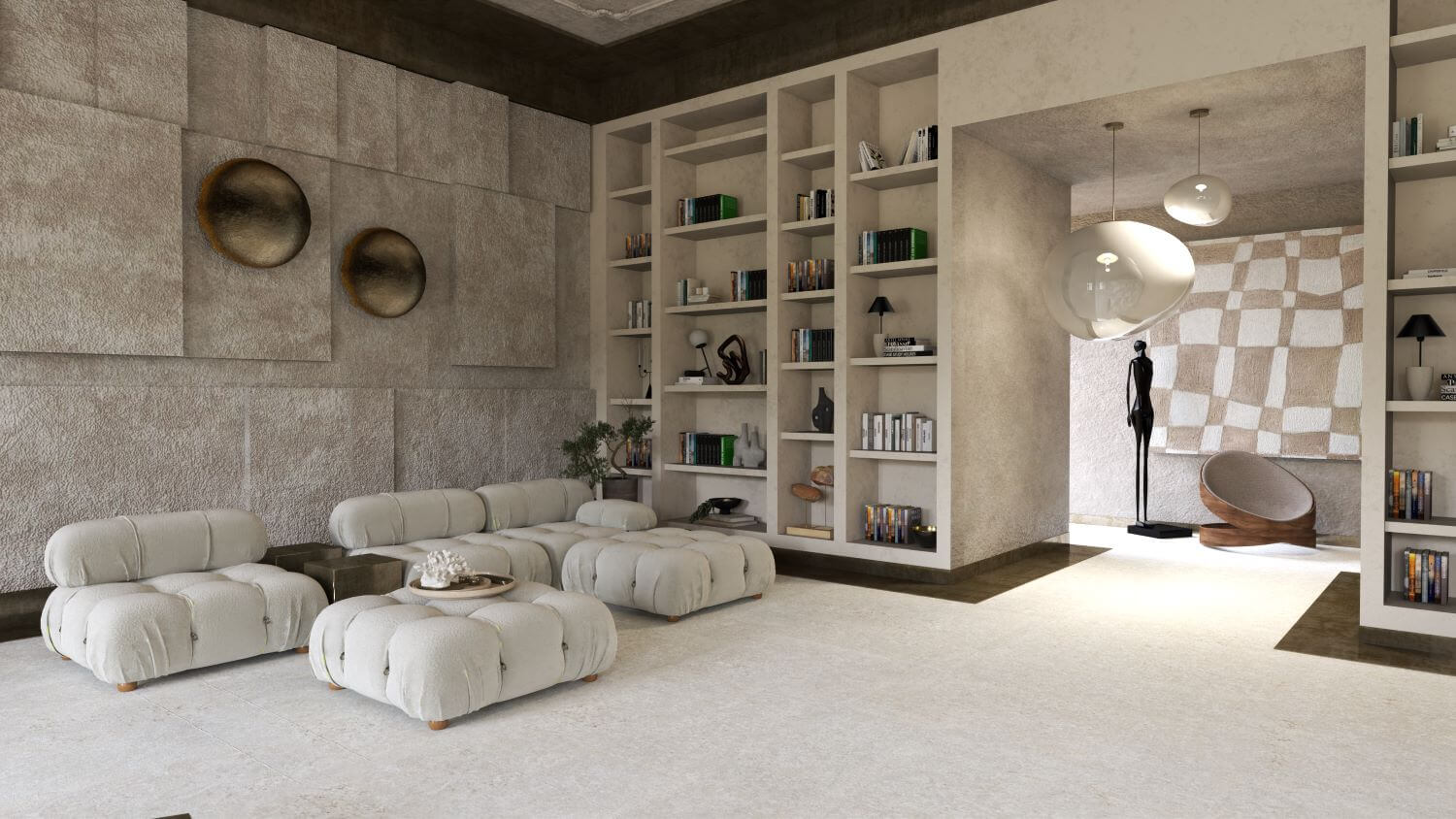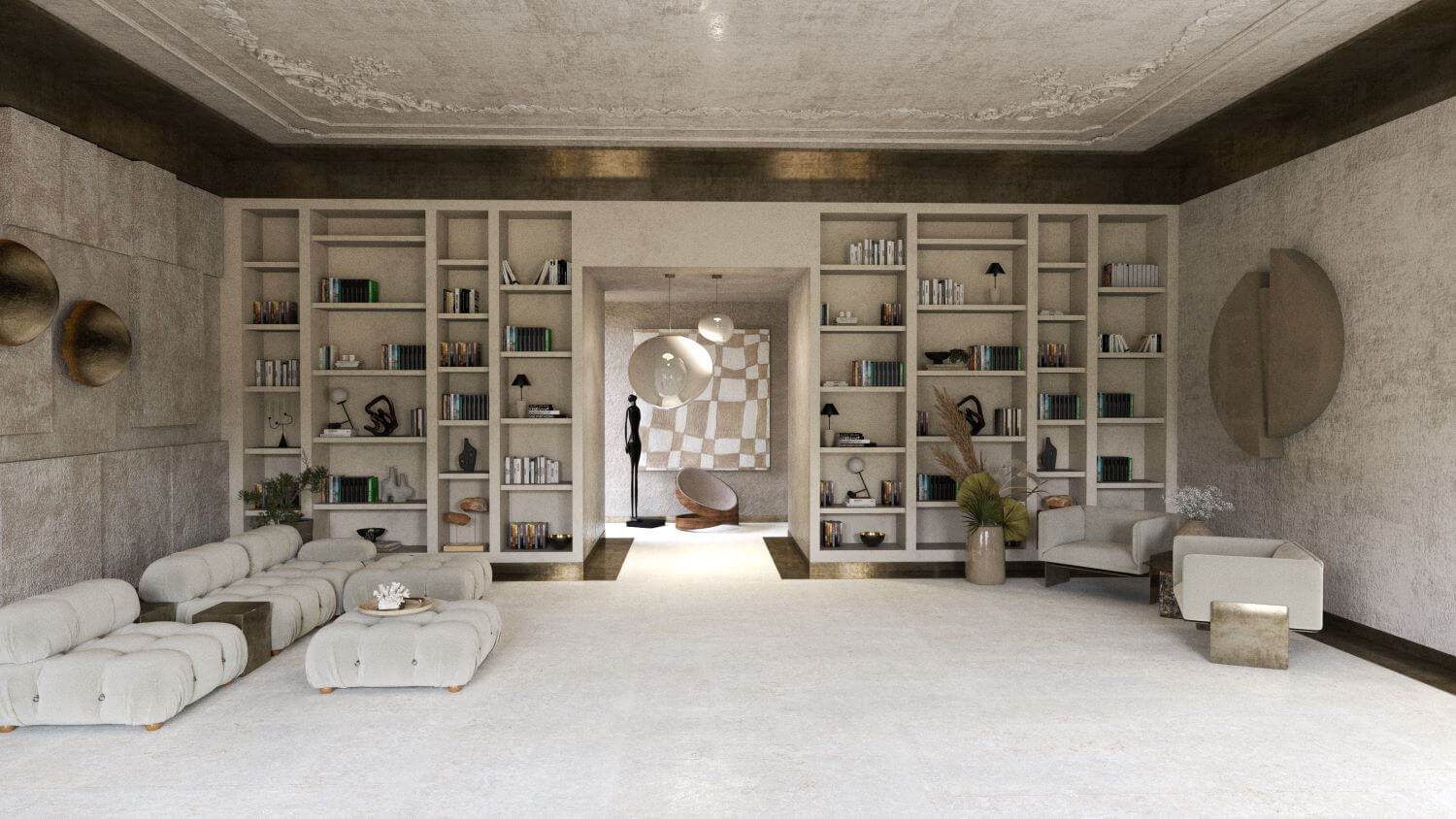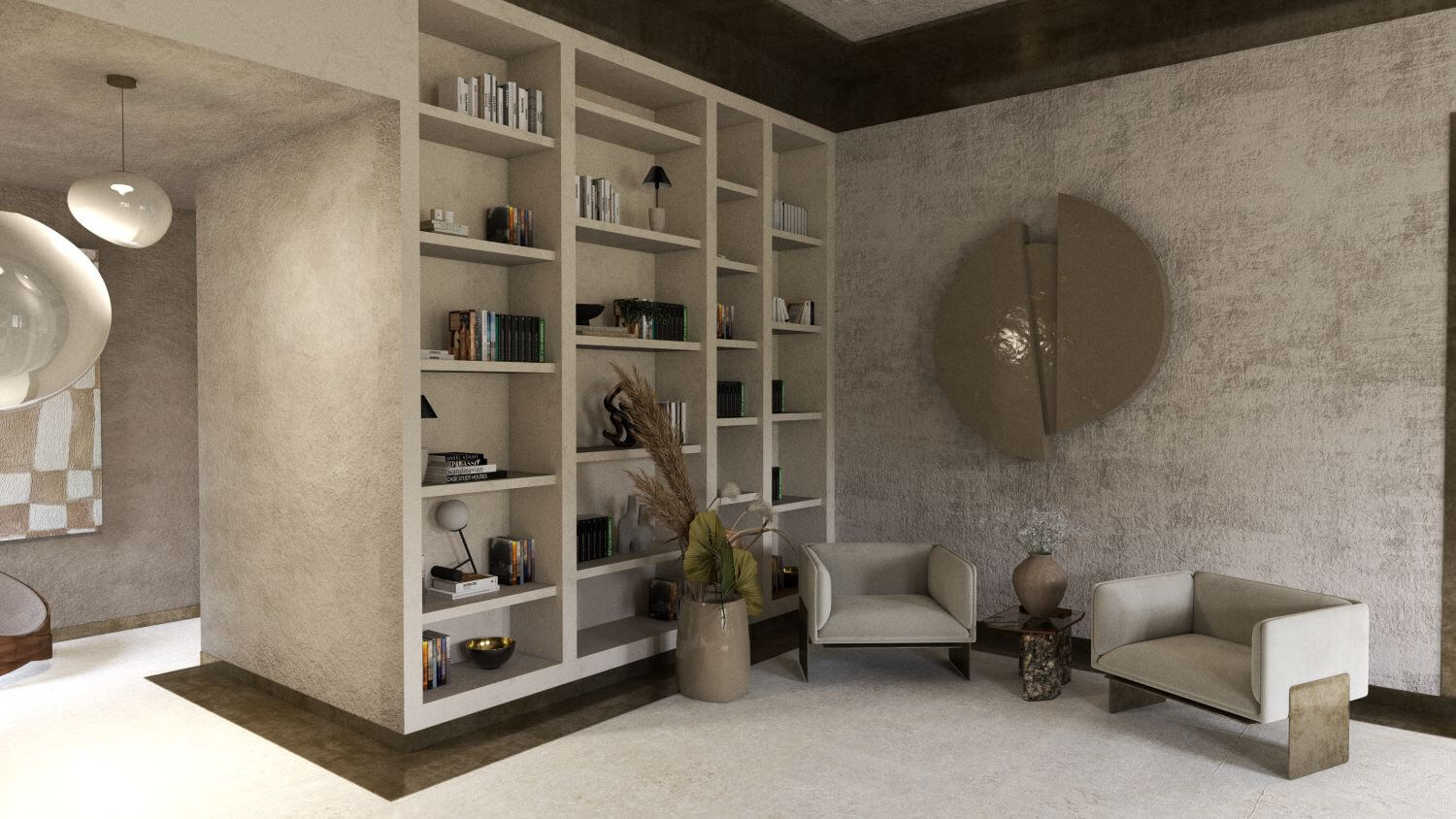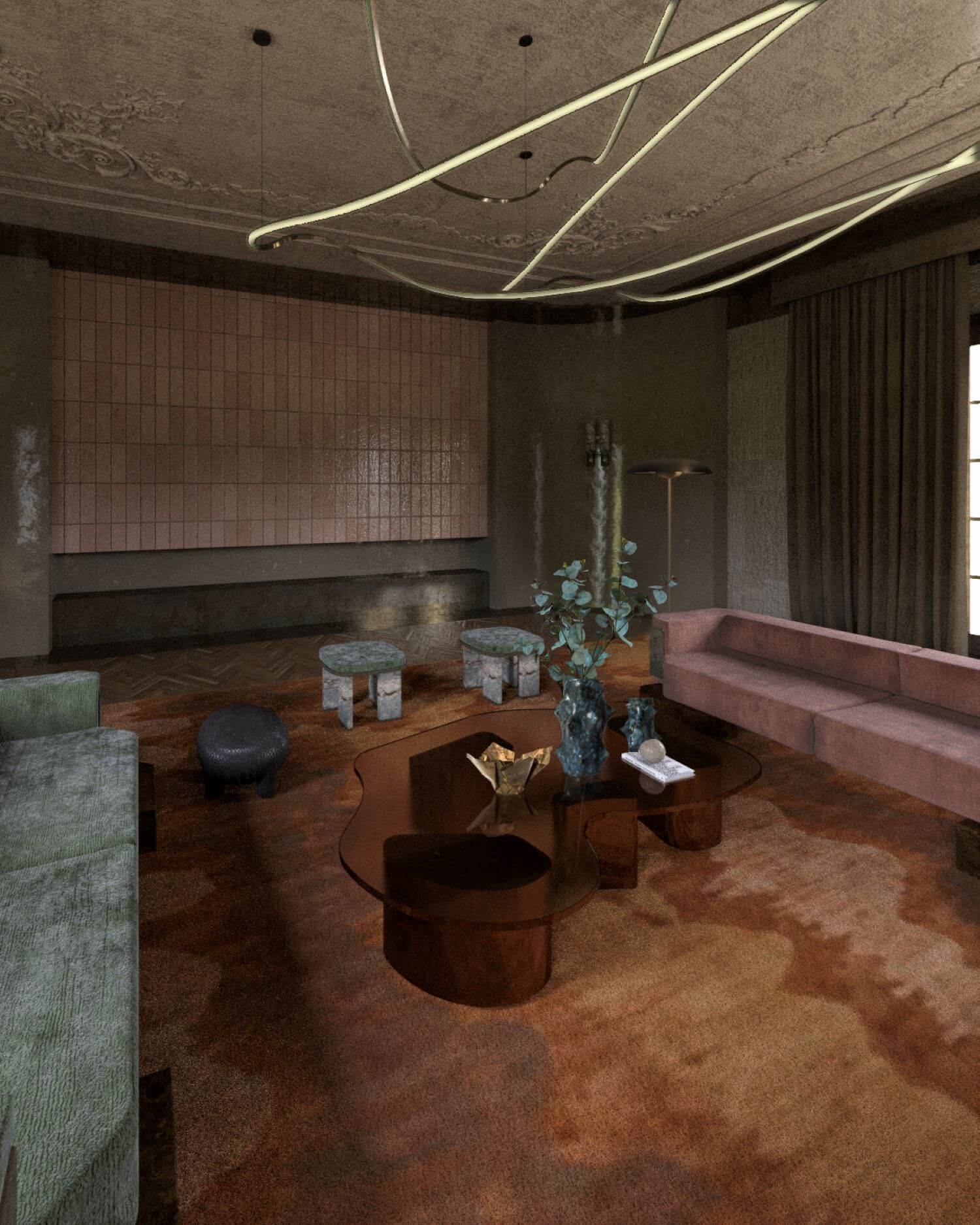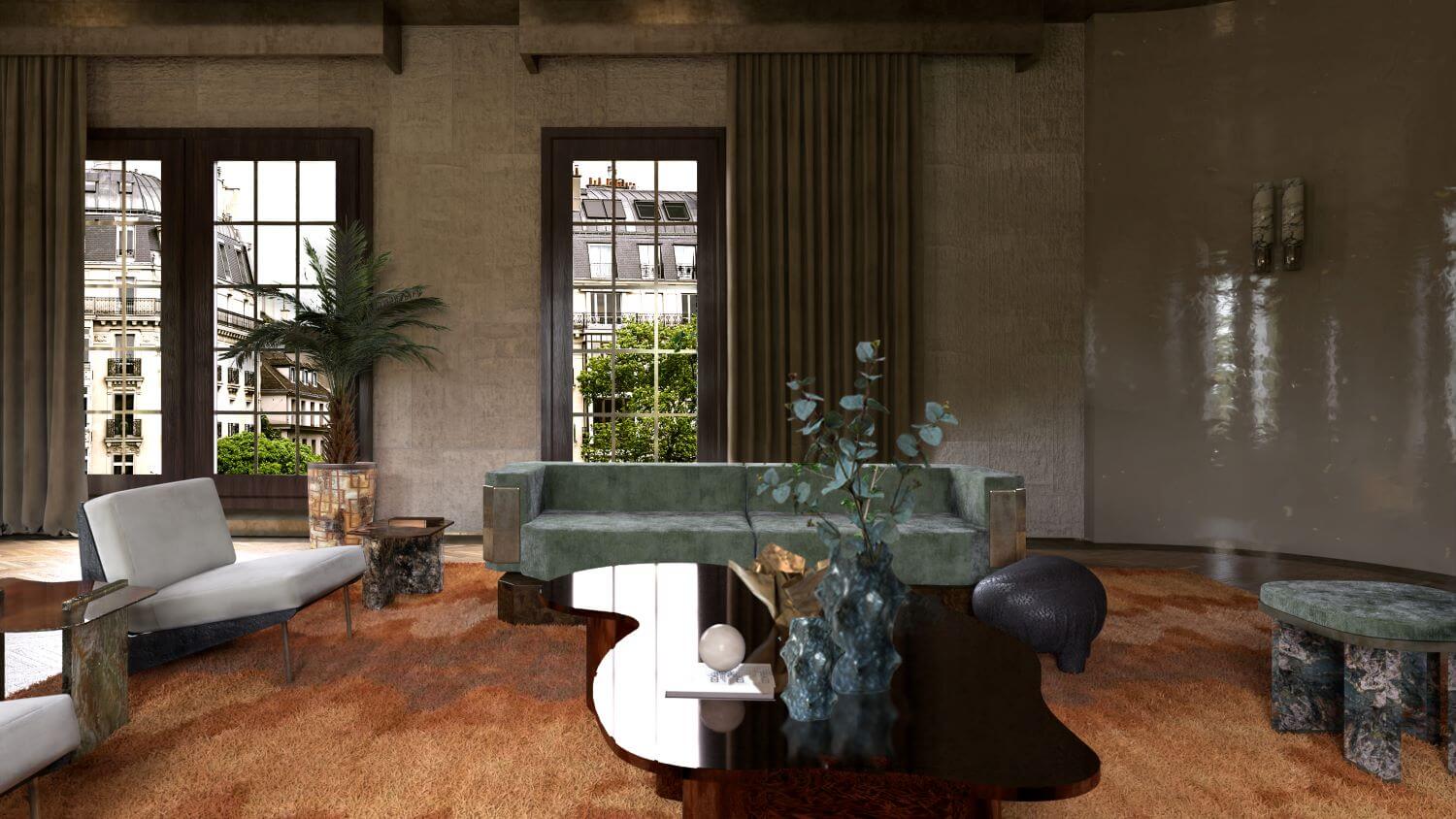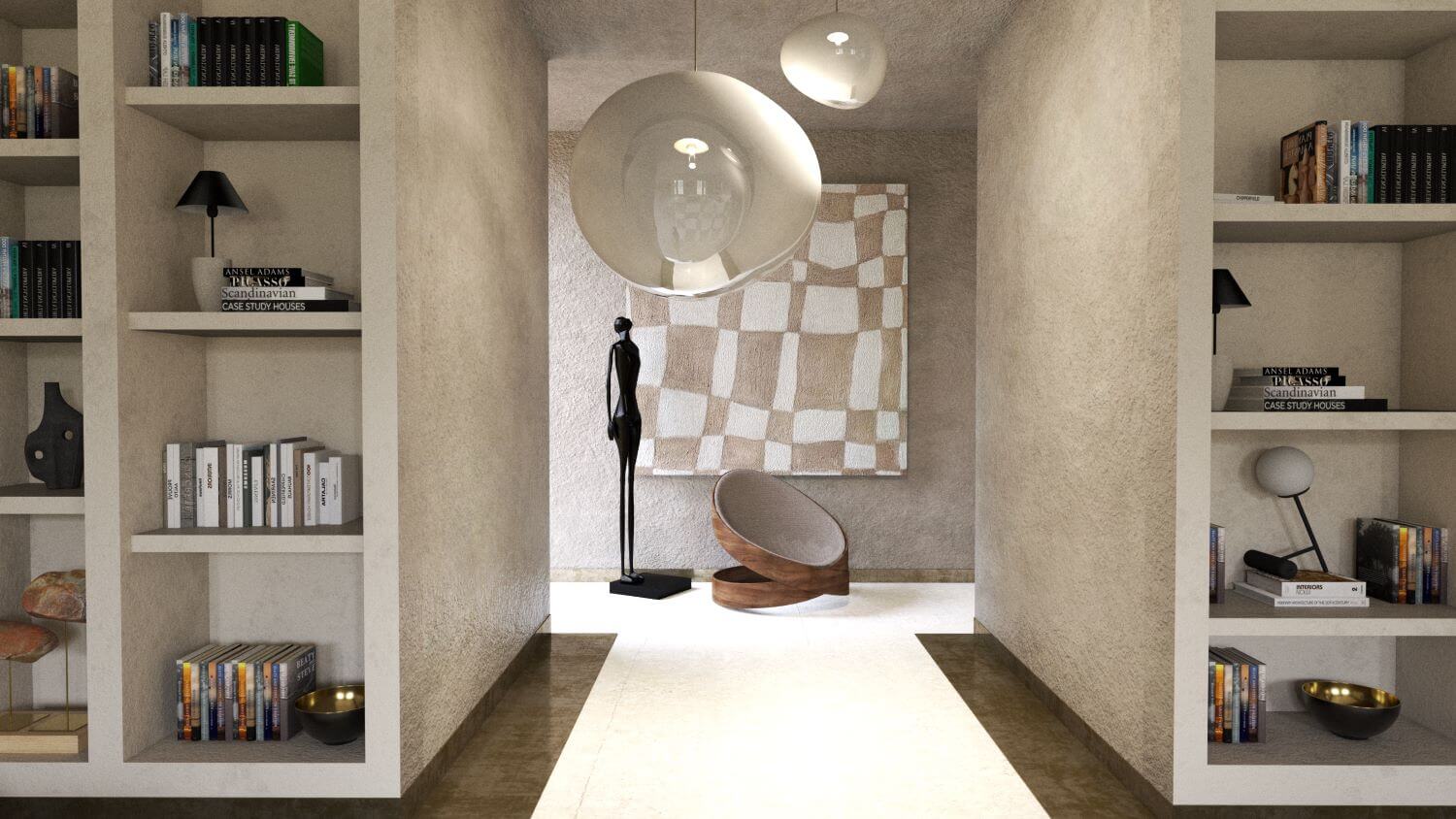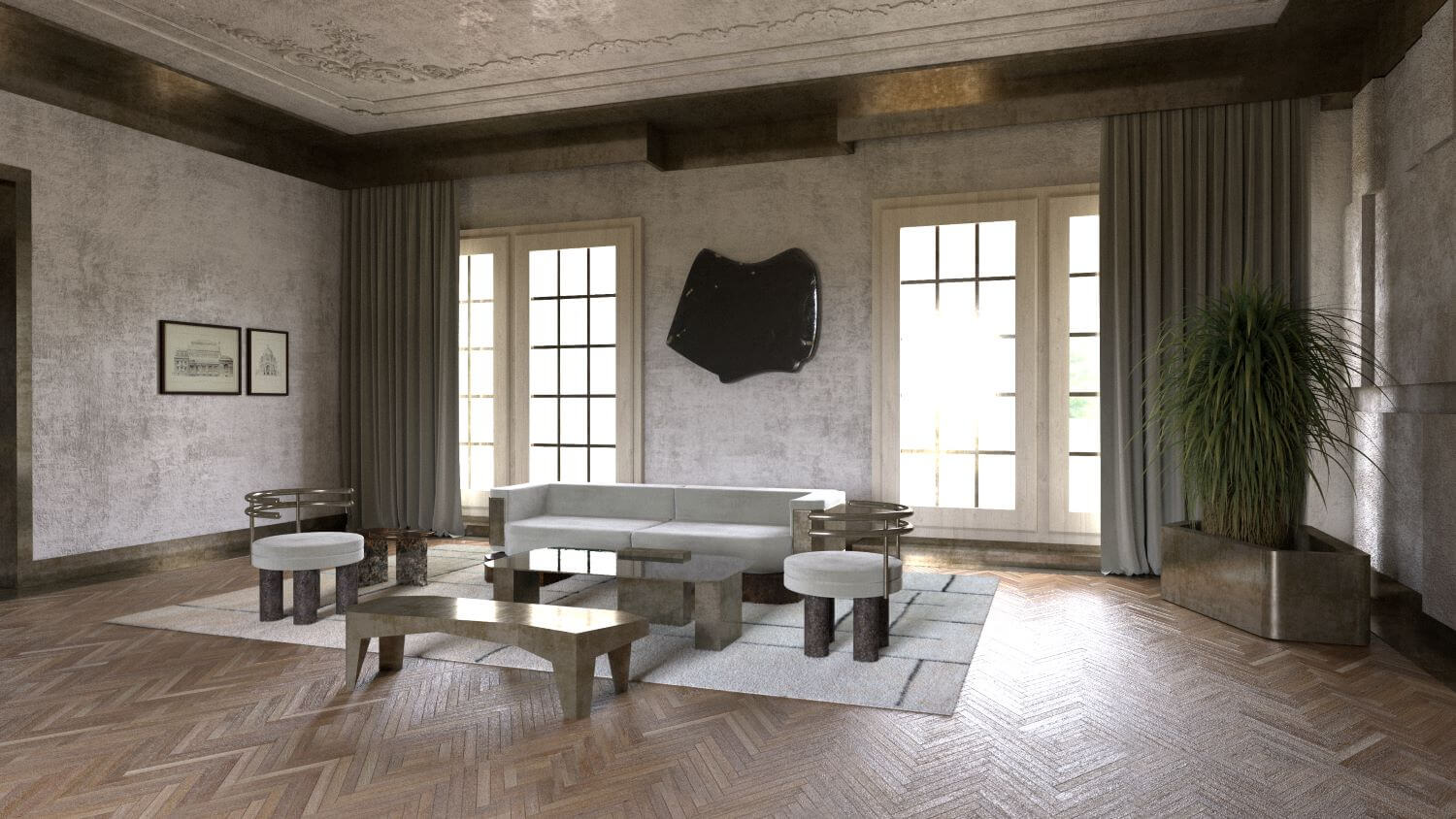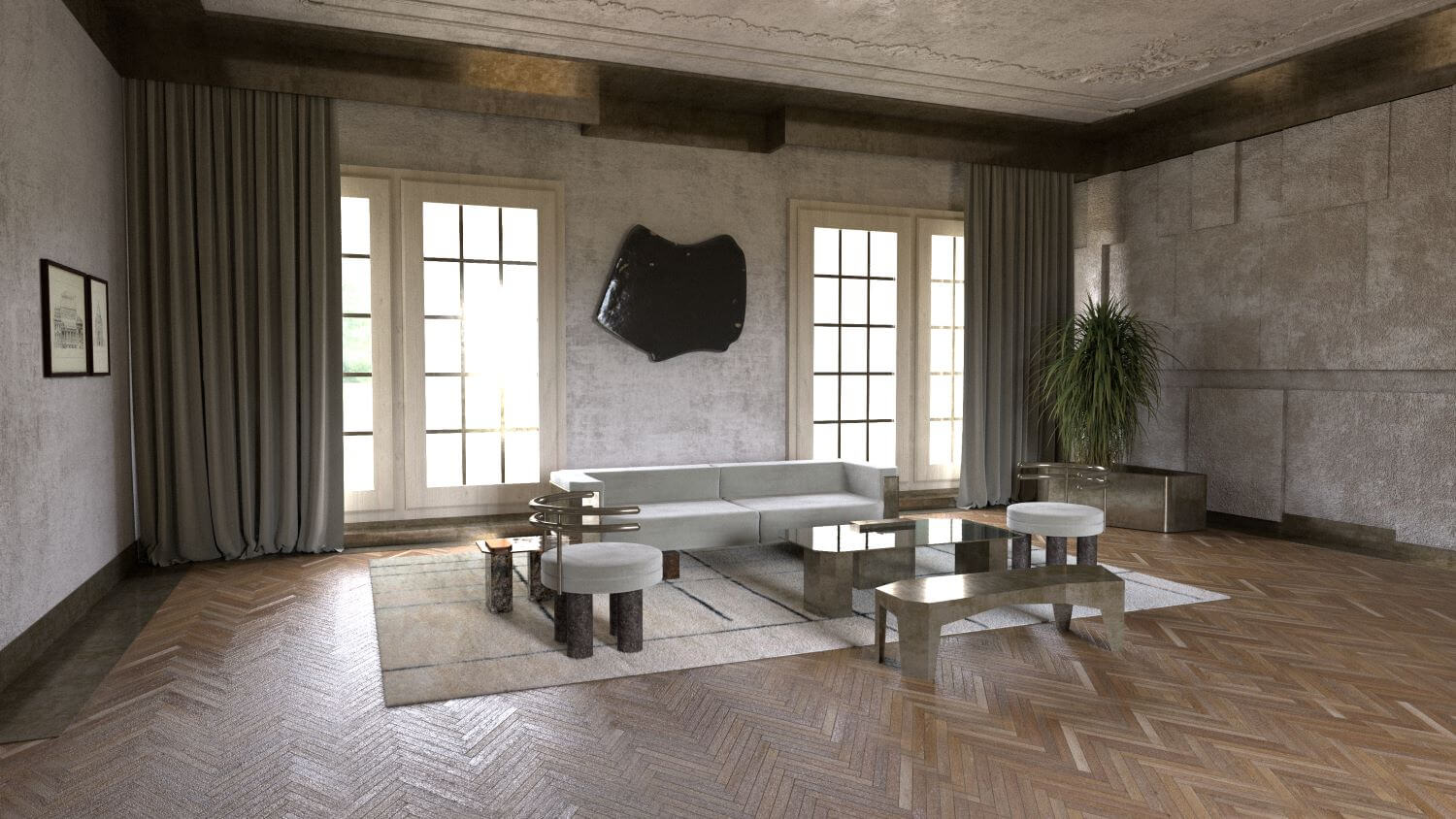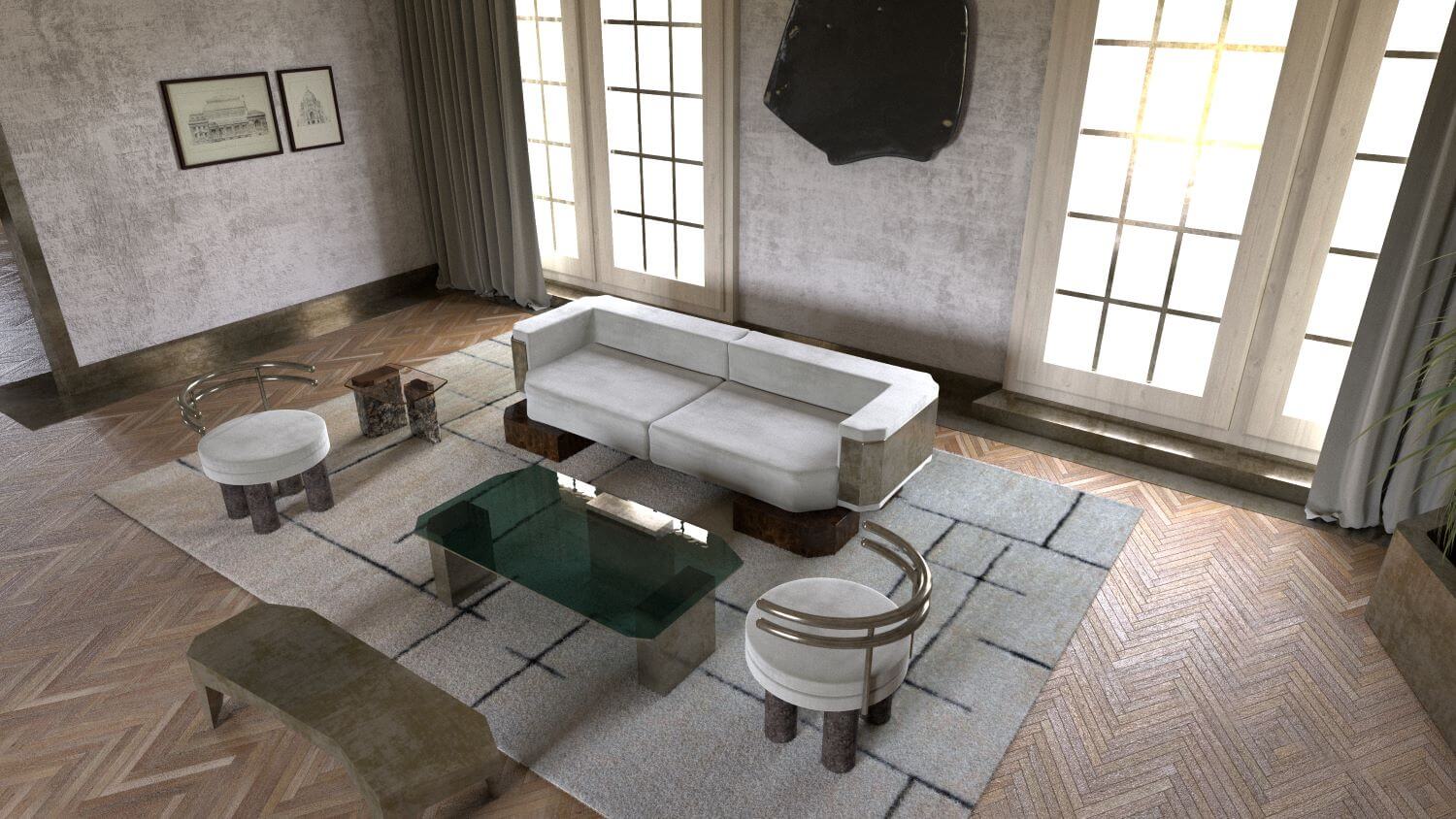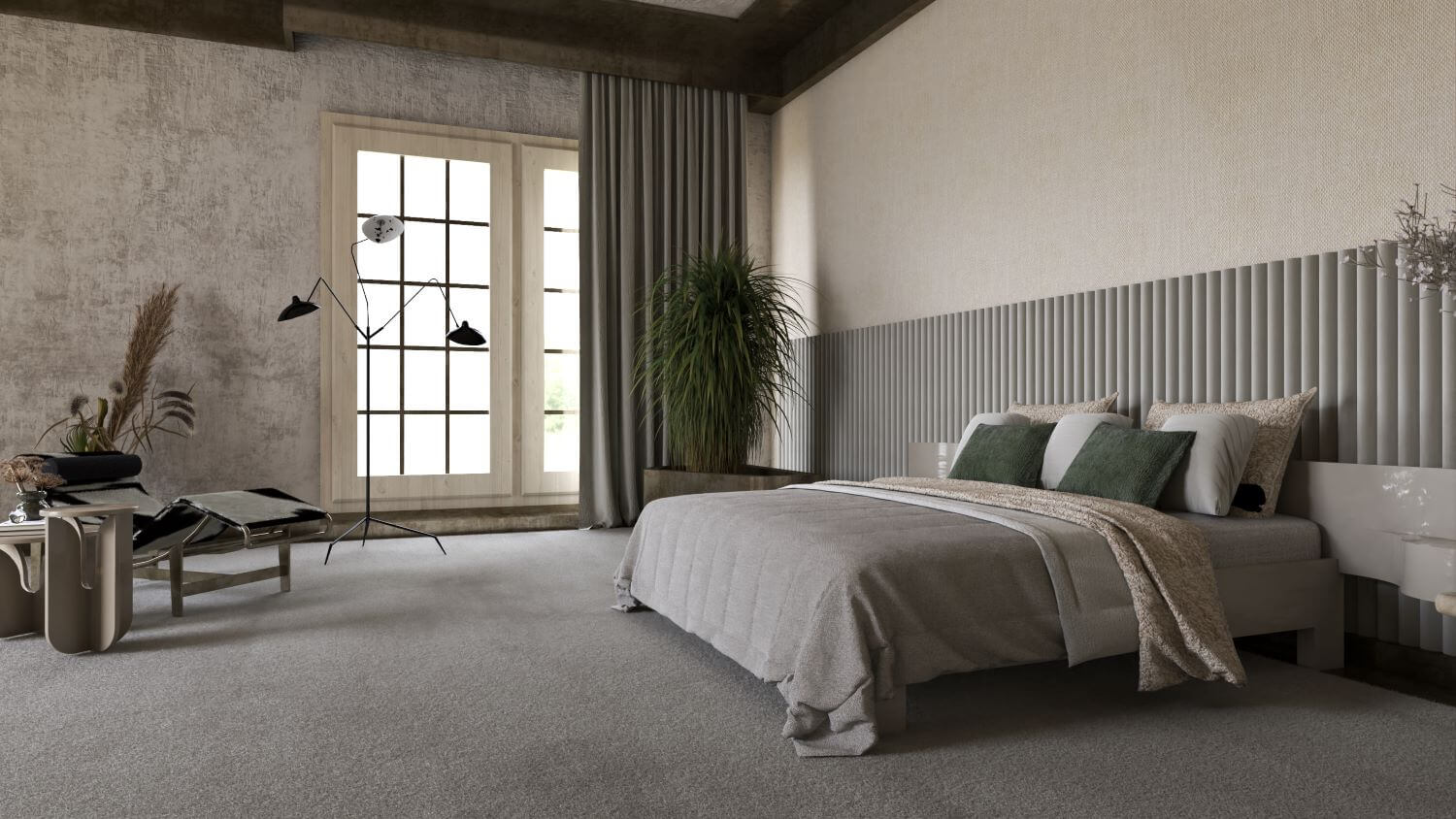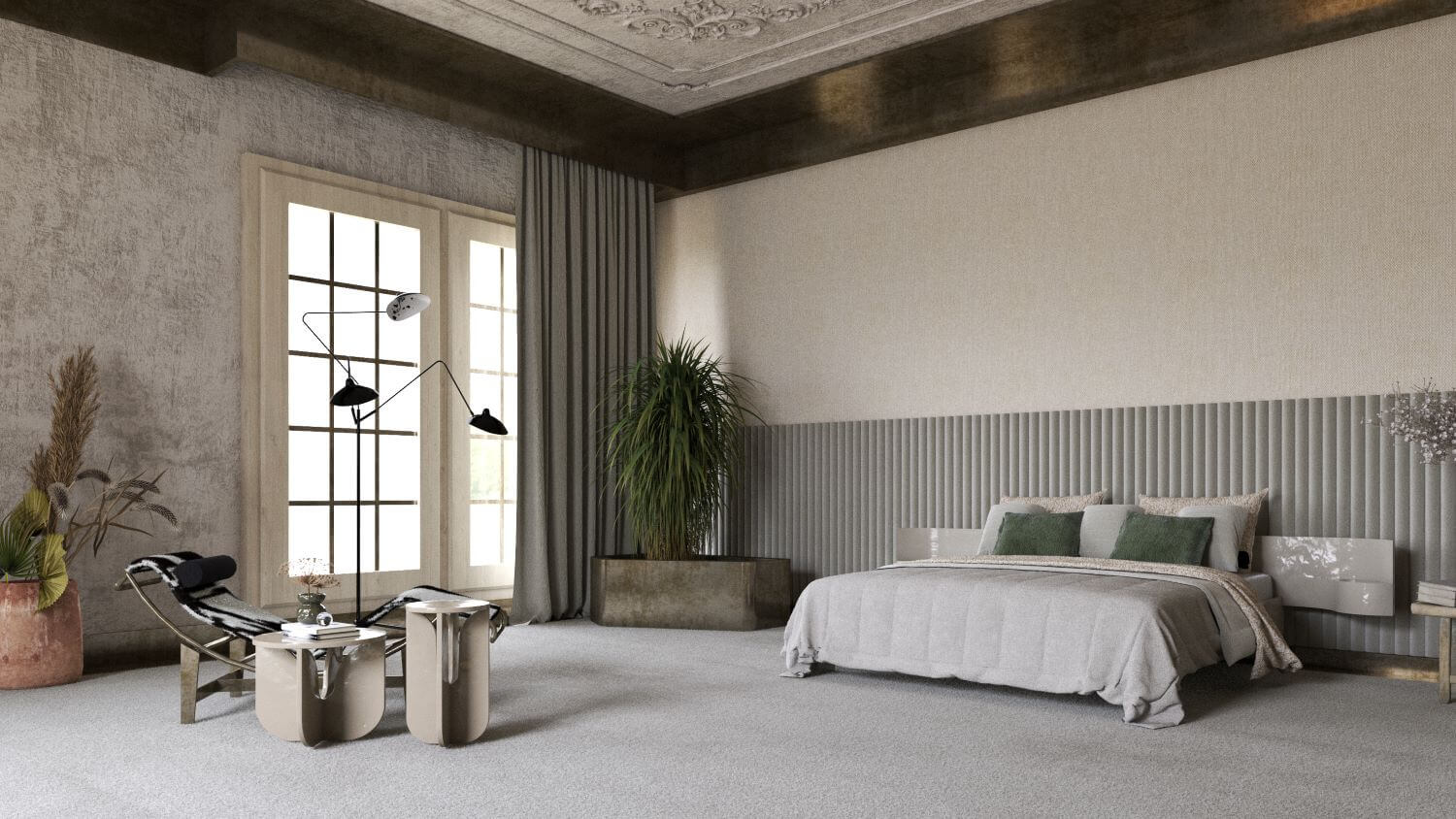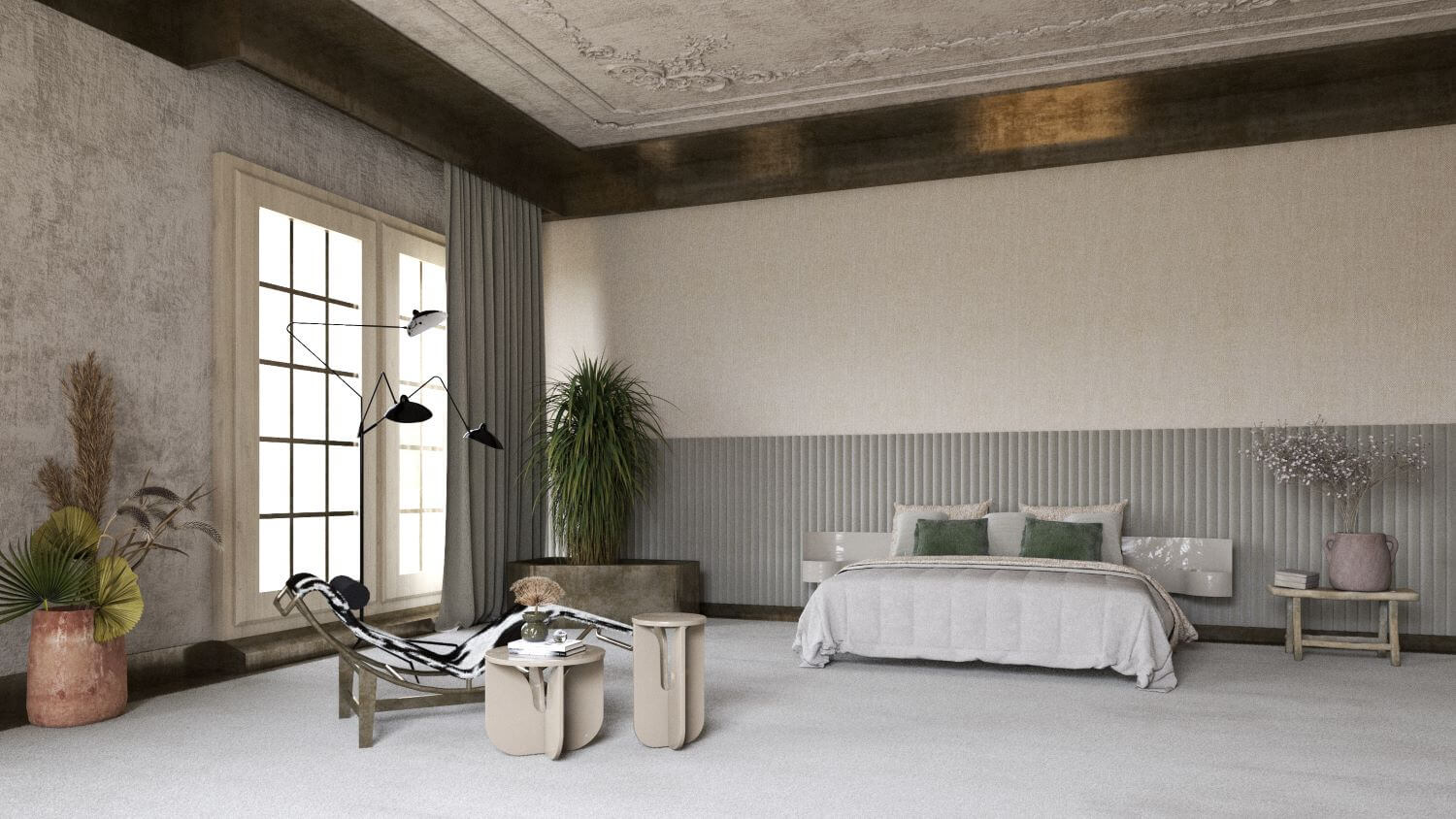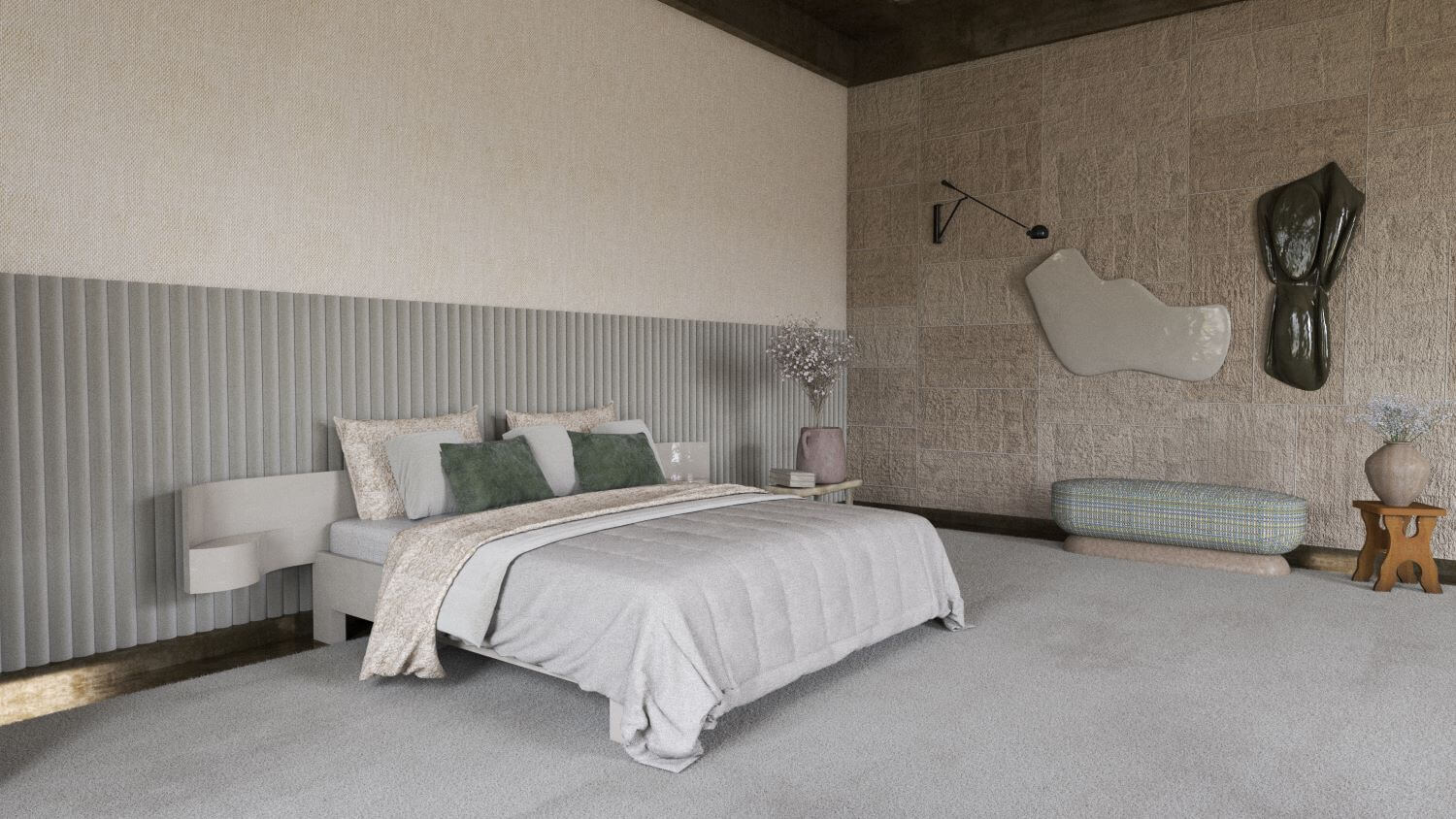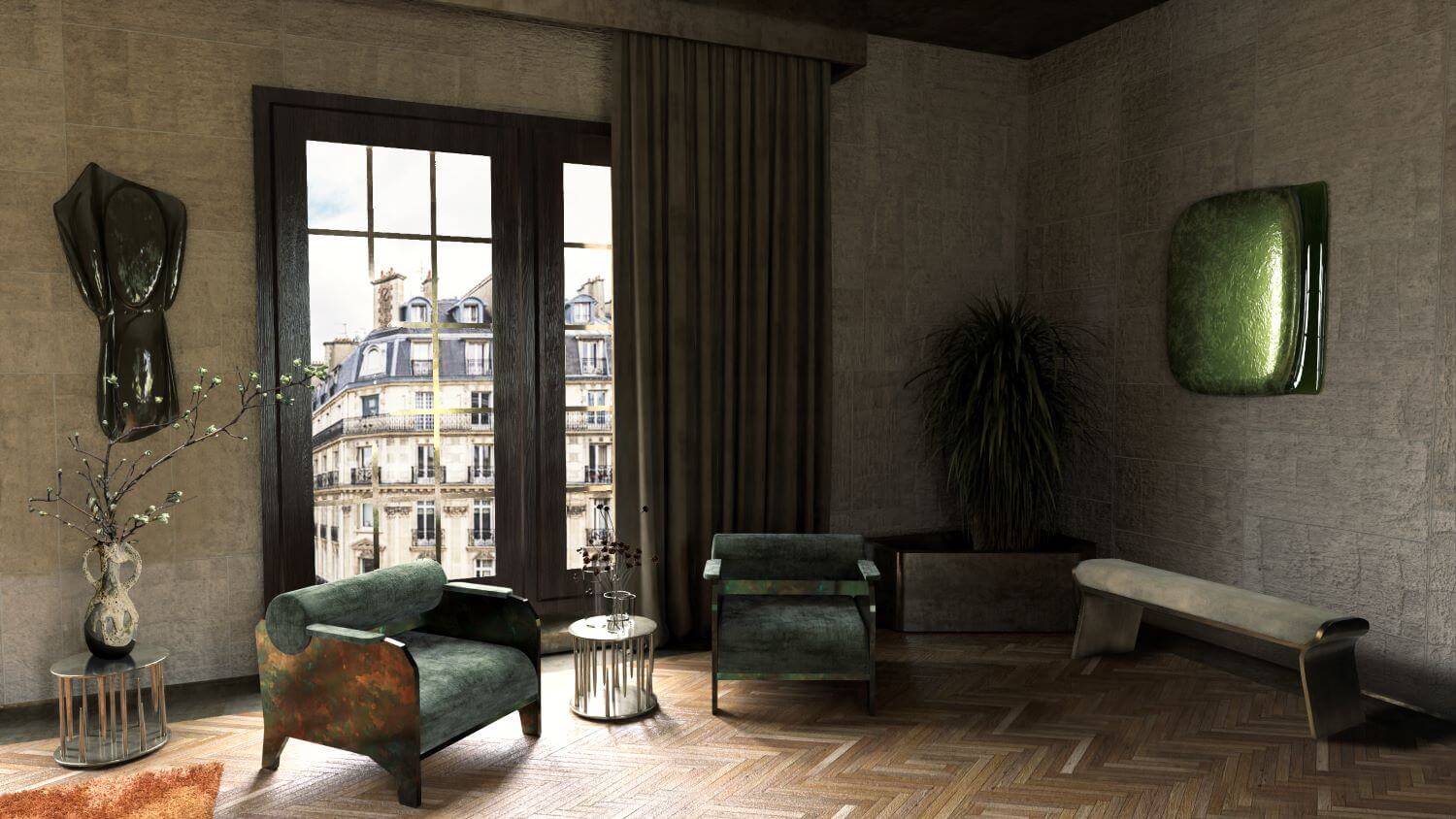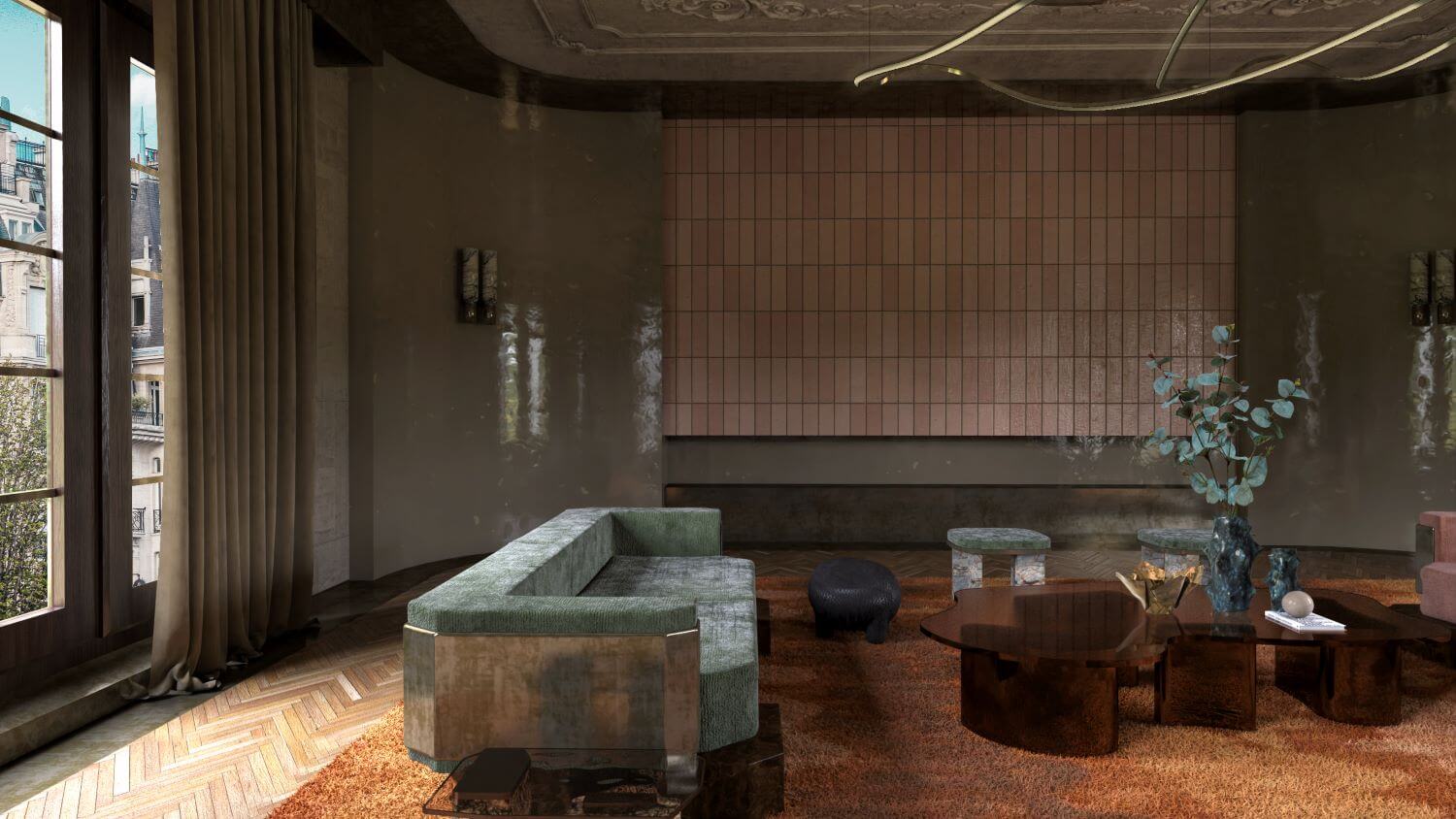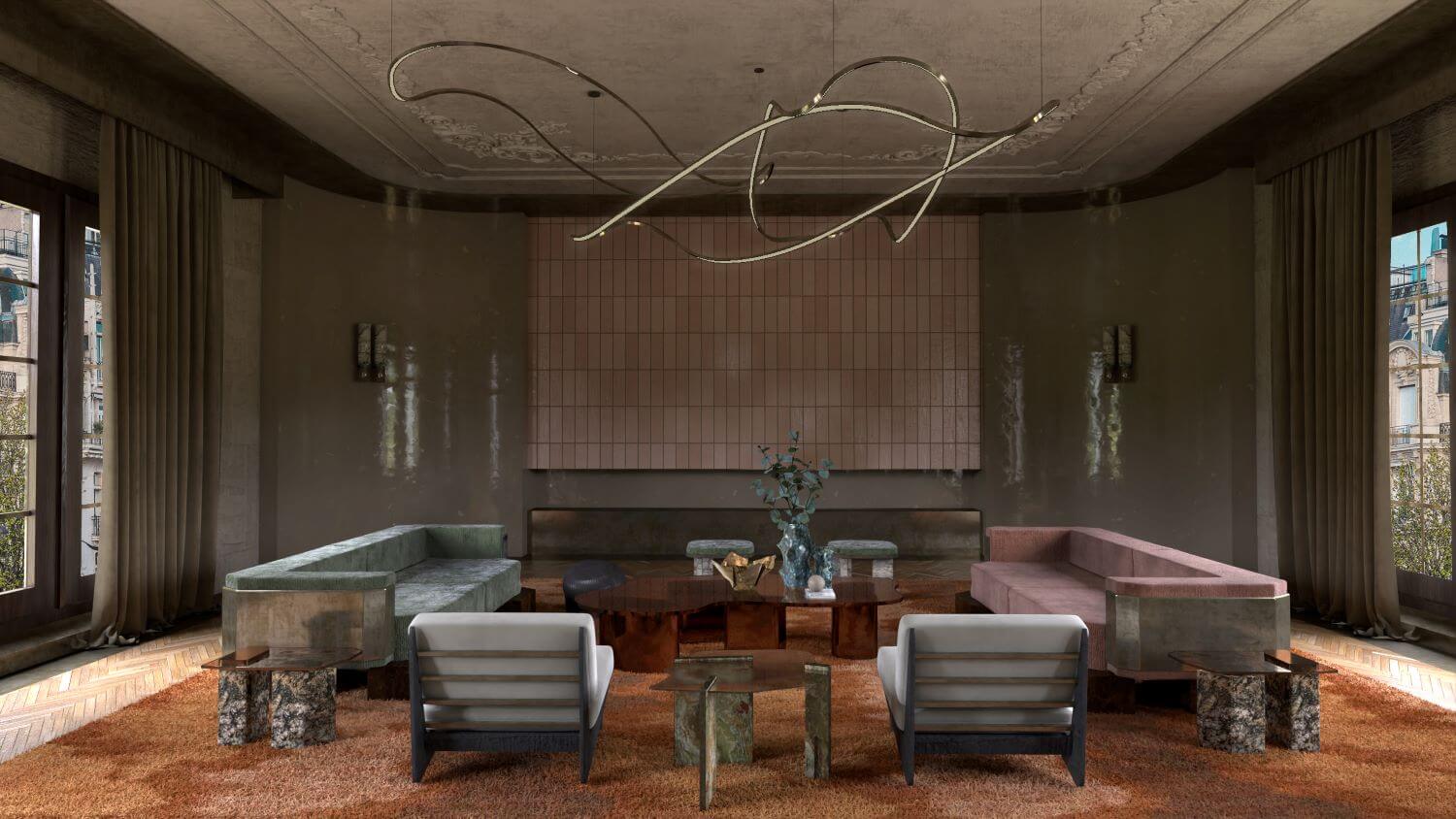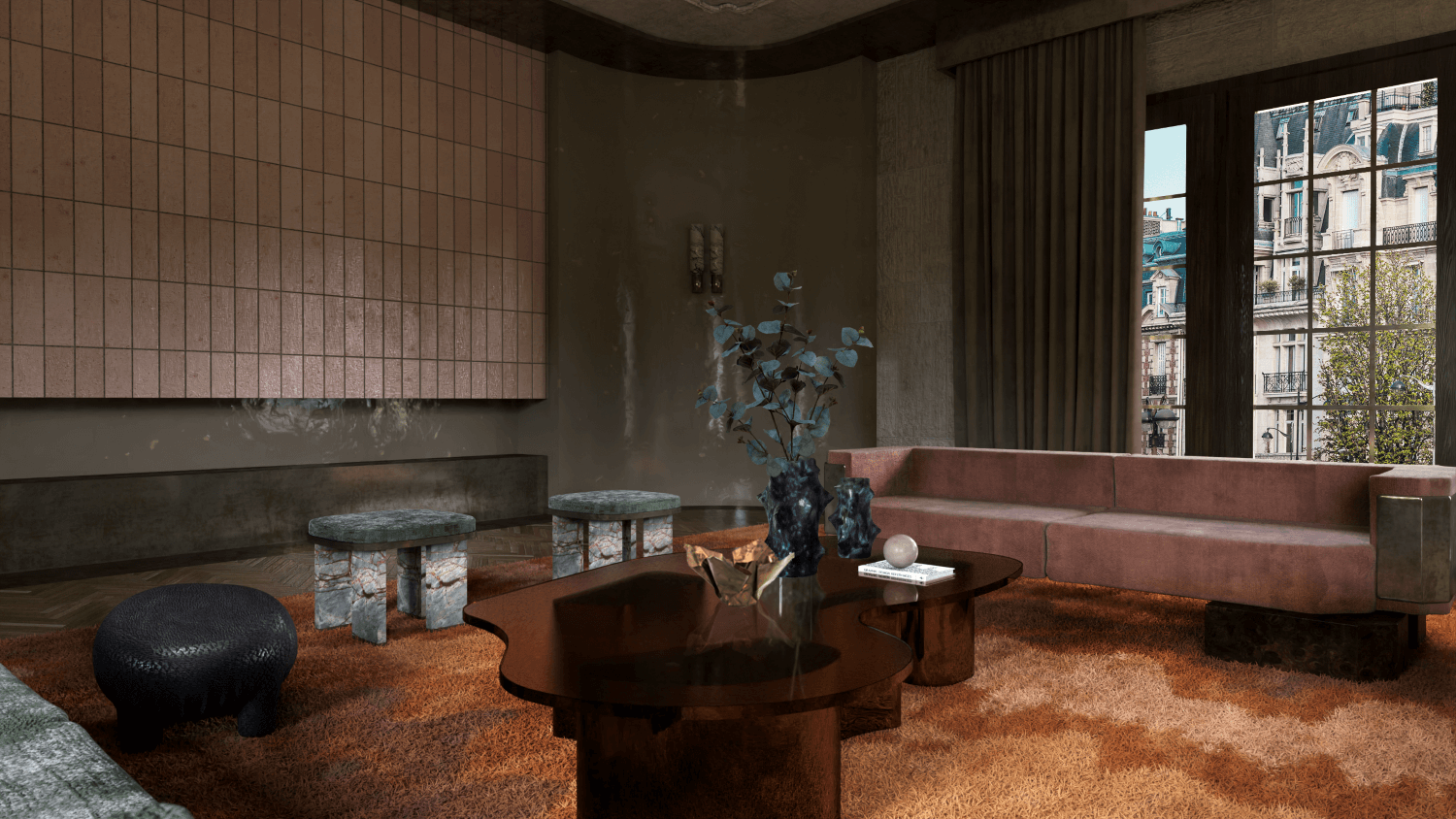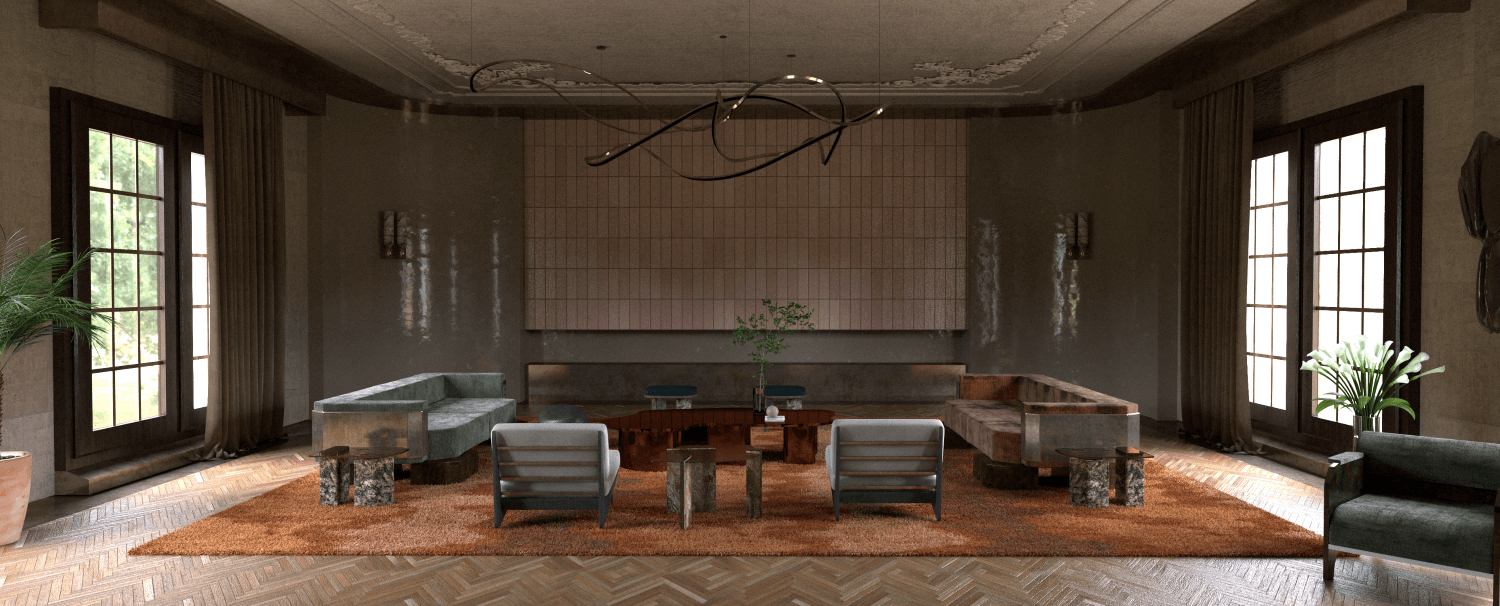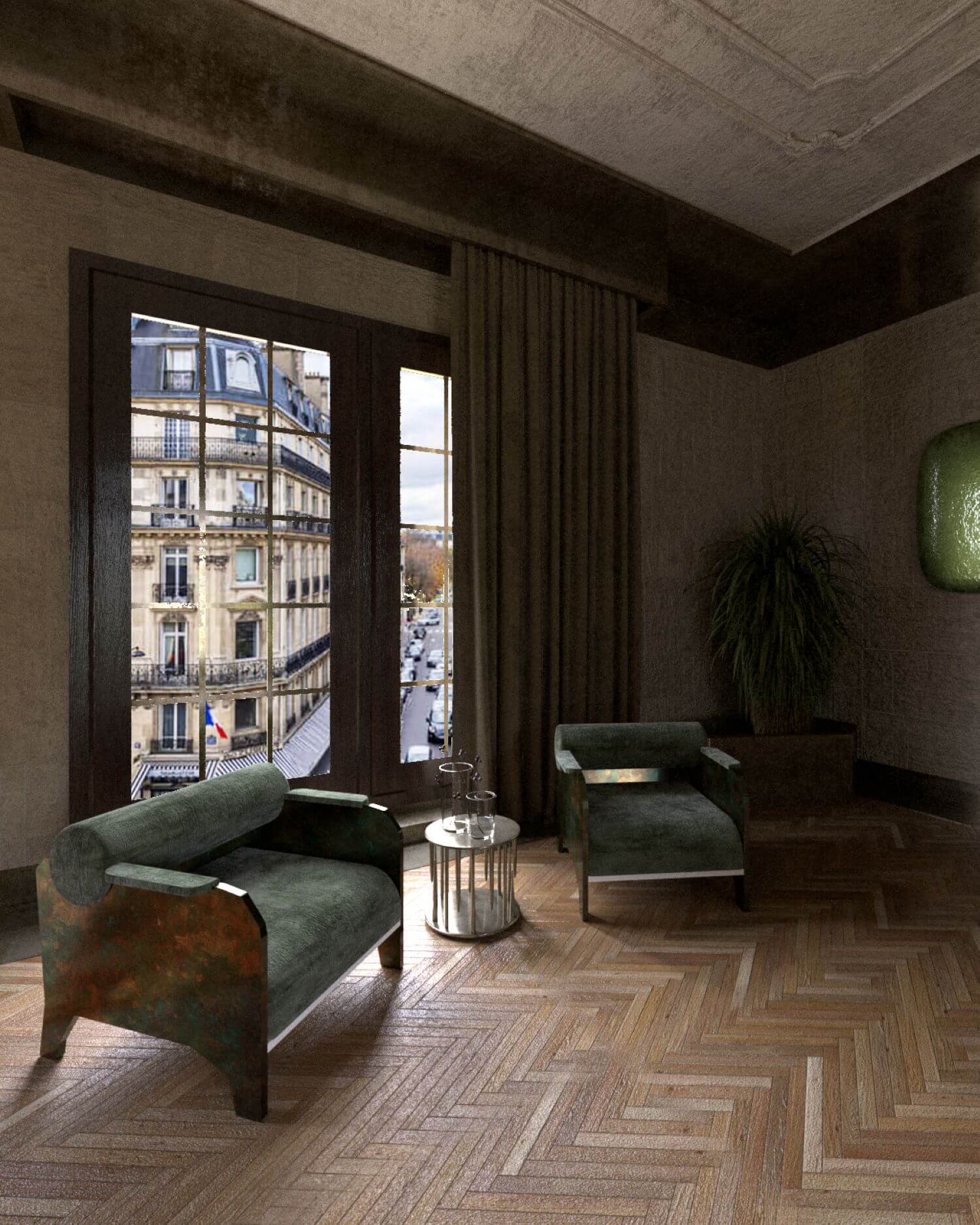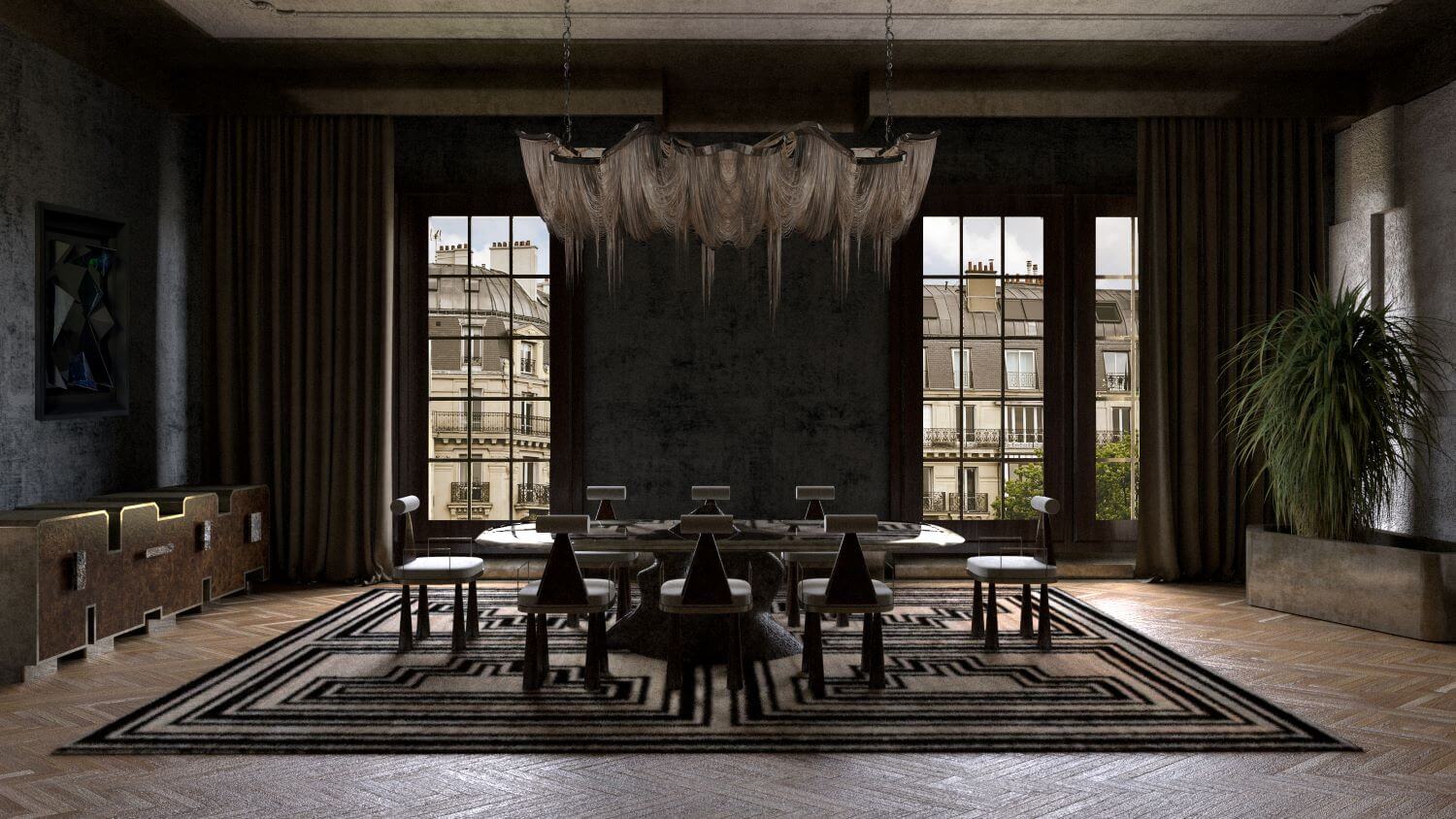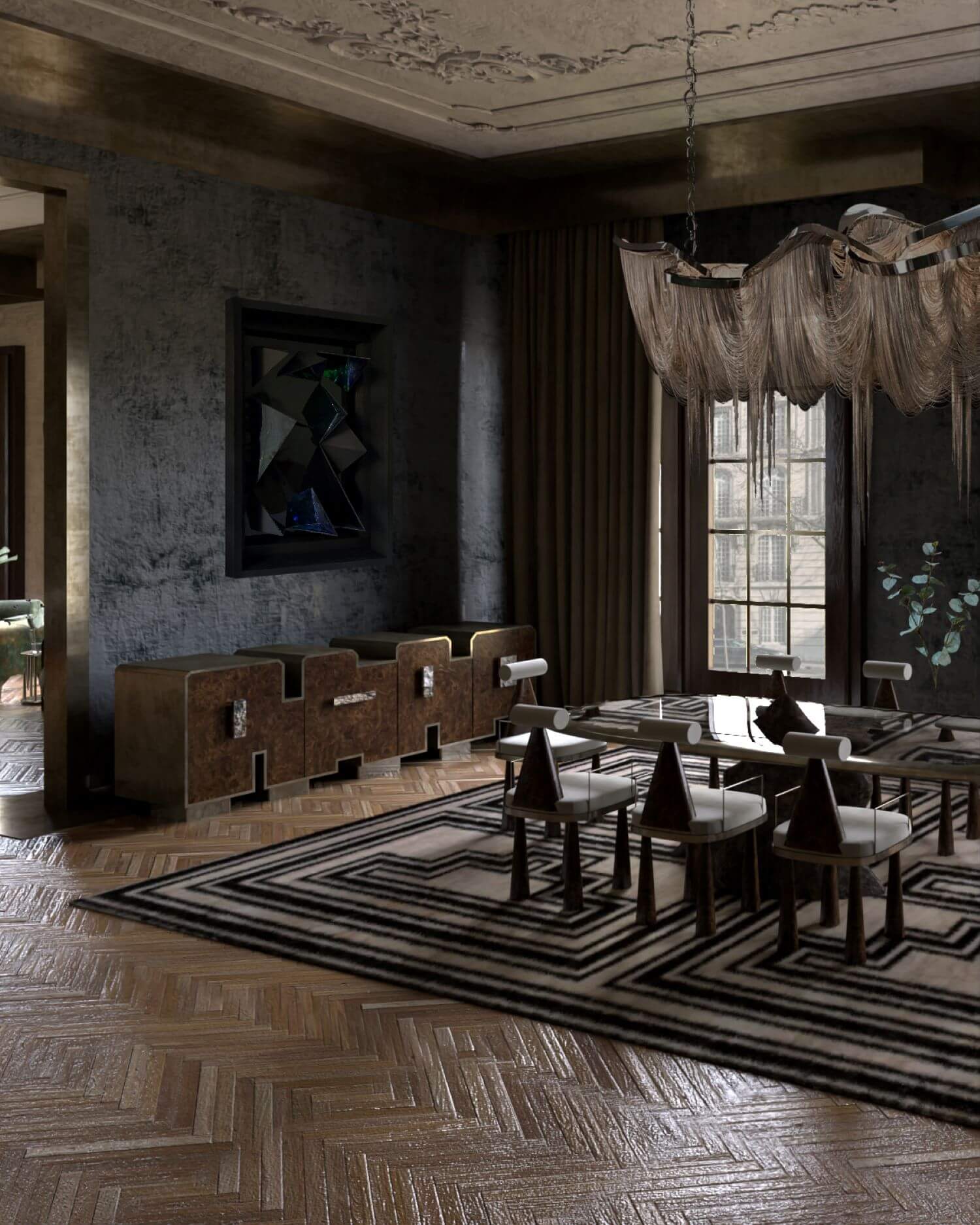 About
Therapinterior is an interior design & architectural design firm that creates versatile, experiential residential, hospitality, commercial and retail environments as well as contemporary product designs collections. Based in Istanbul and New York, he specializes in design and implementation projects from A to Z in commercial projects such as hotels and restaurants, as well as luxury private residences, airplanes and yachts. Therapinterior studio has a multidisciplinary team of designers, architects, construction and renovations focused on the highest level of detail and creativity.
Thanks to the creative network of our team, our architectural and interior projects and designs for furniture, lighting, textiles, home decor and products of all sizes reveal a unique and contemporary language. Therapinterior Architecture provides full support to its customers with superior design details and special designs that reflect the right energies. Our team focuses on realizing the full potential of your space and visions, keeping our clients' expectations at the center of the entire creative process.
---