Faci Leboreiro Arquitectura completed a confidential client's office with intentional textures and materials in Mexico City, Mexico.
The offices are inside a building with LEED certification, therefore, the strategies of consumption and materials were aligned to the parameters of requirements to be sustainable. Local natural materials were used to reduce the footprint and environmental impact, in addition to promoting the development of national products.
The design that generates shaded spaces and the selection of stone materials helps to control the temperature of the space, which generates a comfortable temperature in the space.
The curved forms that were generated in the library space were a great challenge in terms of design and execution, bringing them to reality required the effort and technology of all the artisans involved in the process. The entire team: architects, master builders, bricklayers, carpenters, blacksmiths, electricians, aluminum workers, painters, panelists, upholsterers, were involved from the drawing to the arrangement of the last book that inhabits it.
The choice of striped basaltin was also a contribution to the design, since with this striped the view of the material changes and adds texture, rhythm, scale and perspective to the project.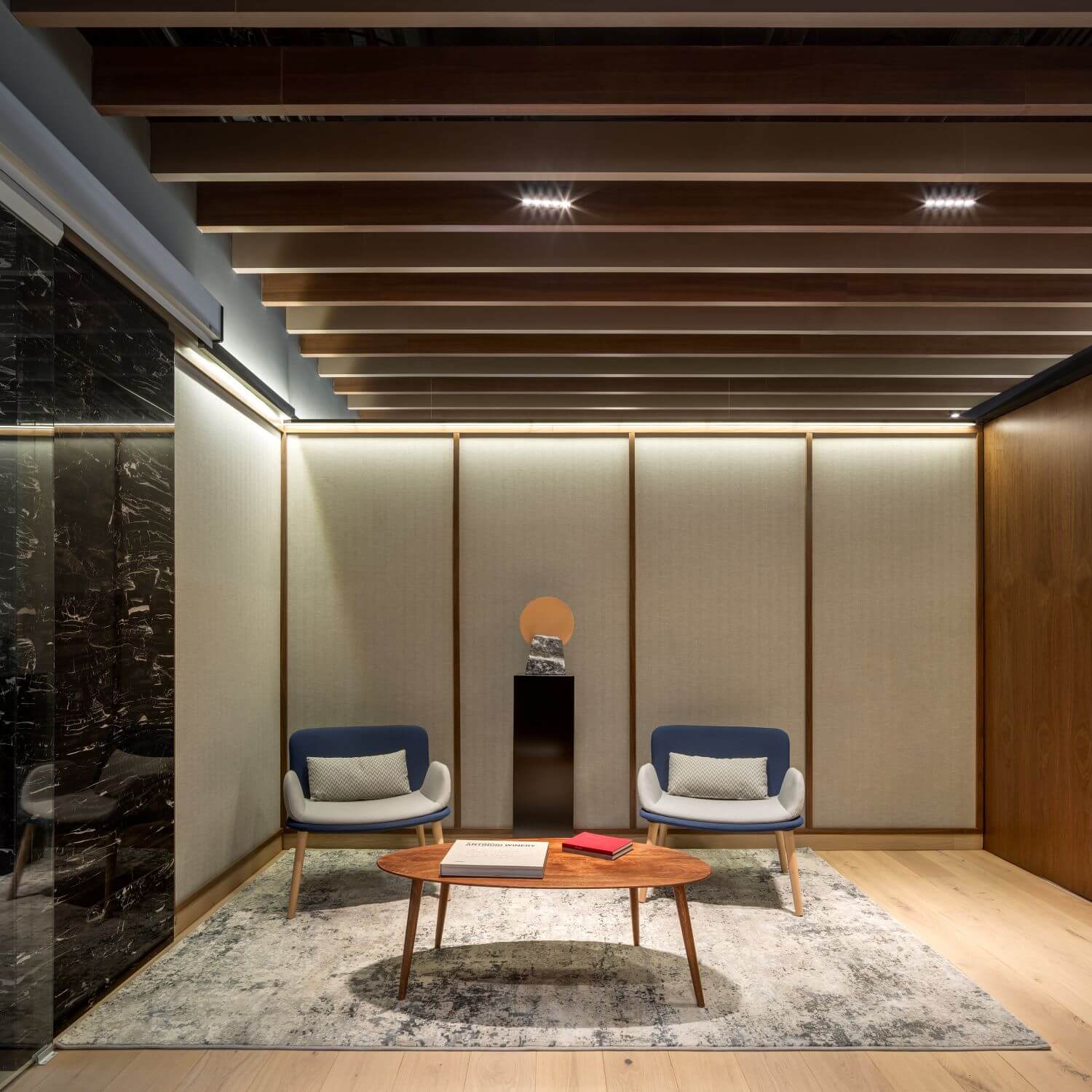 From the access of the project we can find the gesture that articulates the entire intervention is the two-tone wooden marimba that works as a ceiling, these beams are discovered differently throughout the project guiding users through the various routes, this it emphasizes the perspective and serves as an anchor for the floating walls of striped basaltin, a material that gives a unique character to these architectural elements.
The tour of this studio begins with the stone volume that contains the reception which is topped by a large marble plaque, in turn the space is flanked by the front desk and a waiting area that accompanies users with the sculpture "Slow Sunset" by Karian Amaya.
Leaving the reception, a space is generated that, delimited by the vertex of the monolith that contains it, warns users that they are in a void between volumes that functions as a transition and circulation from which the main compositional axis of the offices can be appreciated. topped by the boardroom to the right and at the end of the space by the scarlet red library.
The stone volumes interrupted by beams of light house private rooms for associates and the void contained between the volumes of stone in recollection and silence give rise to the common work area, which has a small room for gatherings adorned with Rocca's painting. Crowning the route we find the spaces of the founding partners, which are the main ventricles that are linked to the heart of the project: the library. This project dances to the rhythm of lines, textures, colors, geometry, and the strength and magic generated by a solid body and therefore the magnificent void.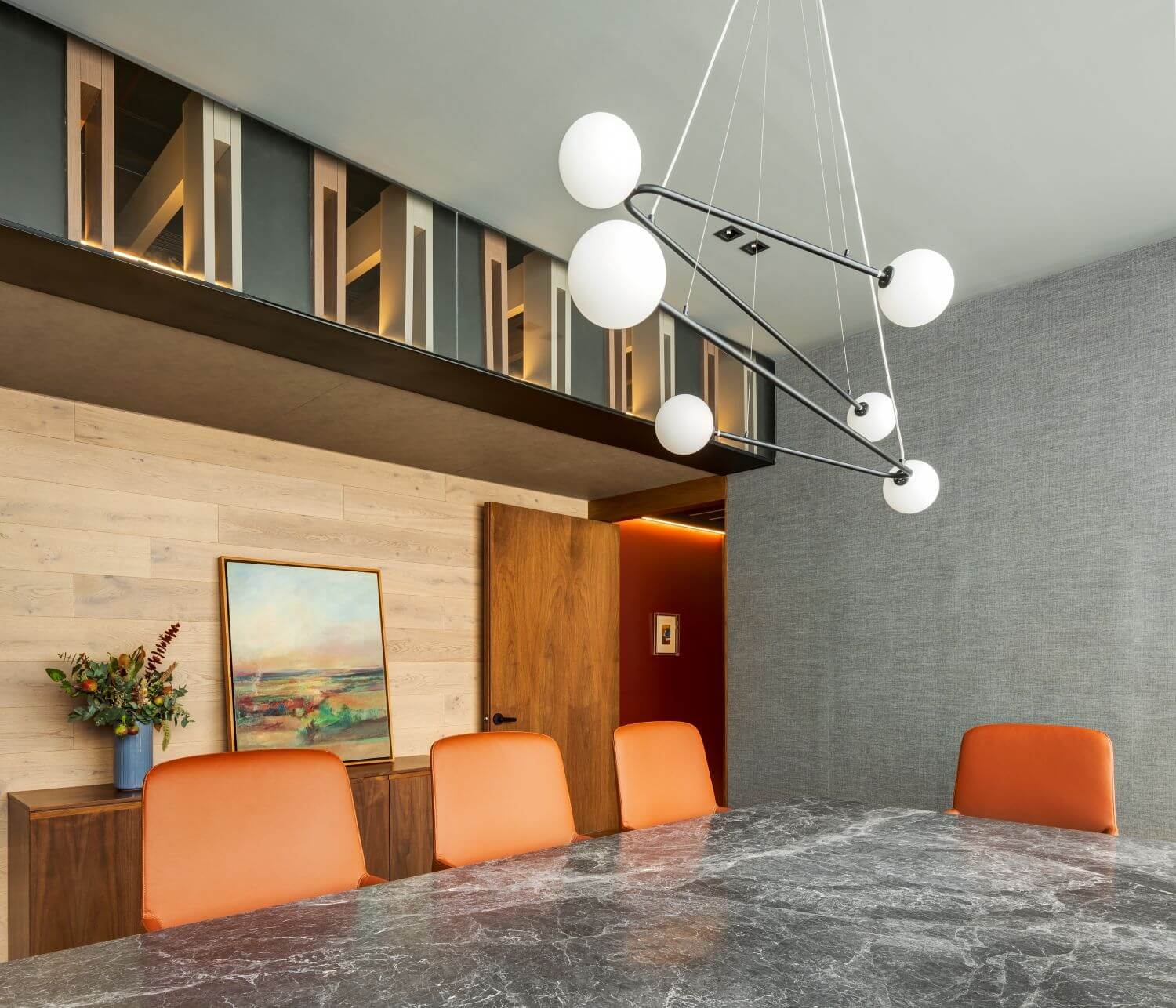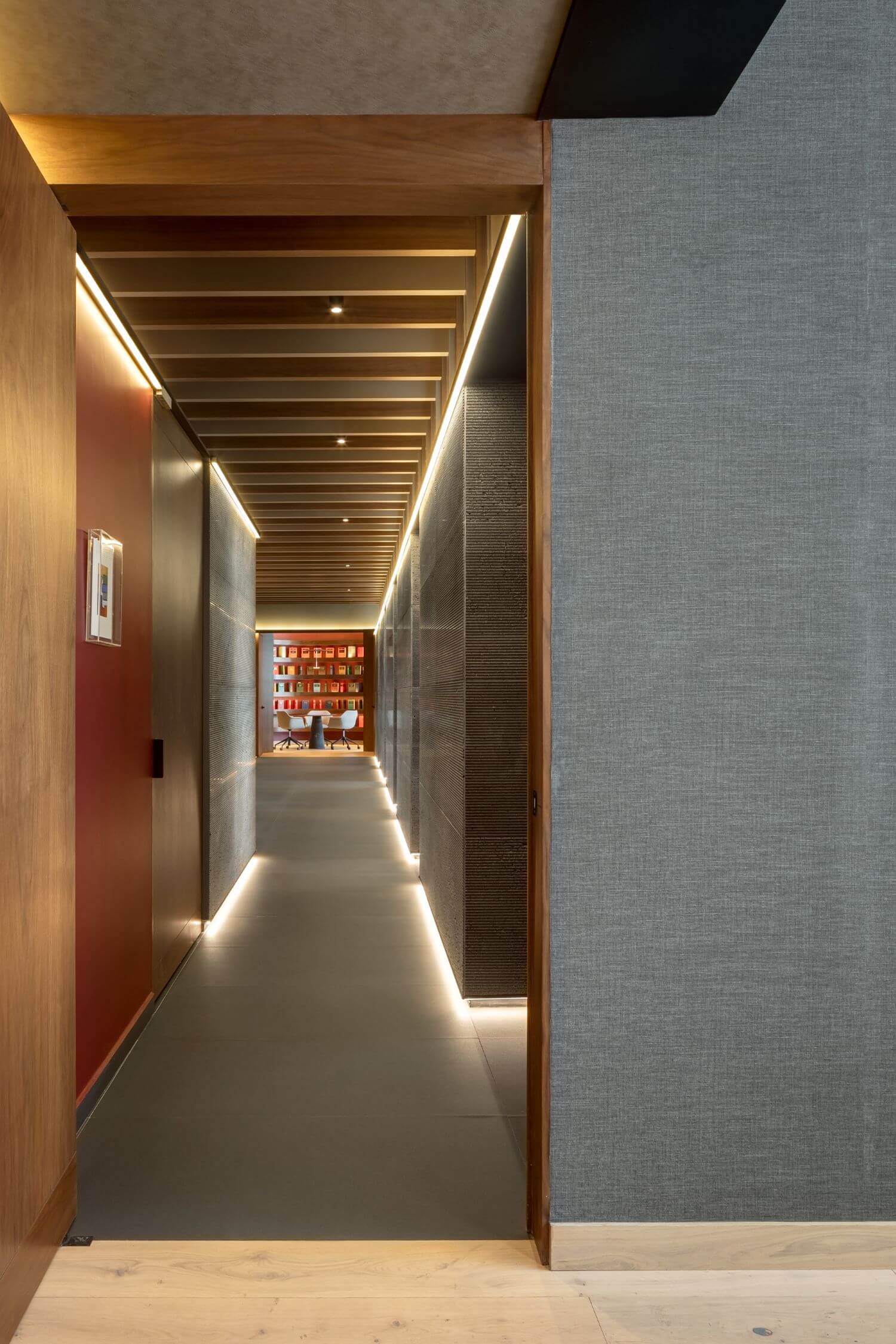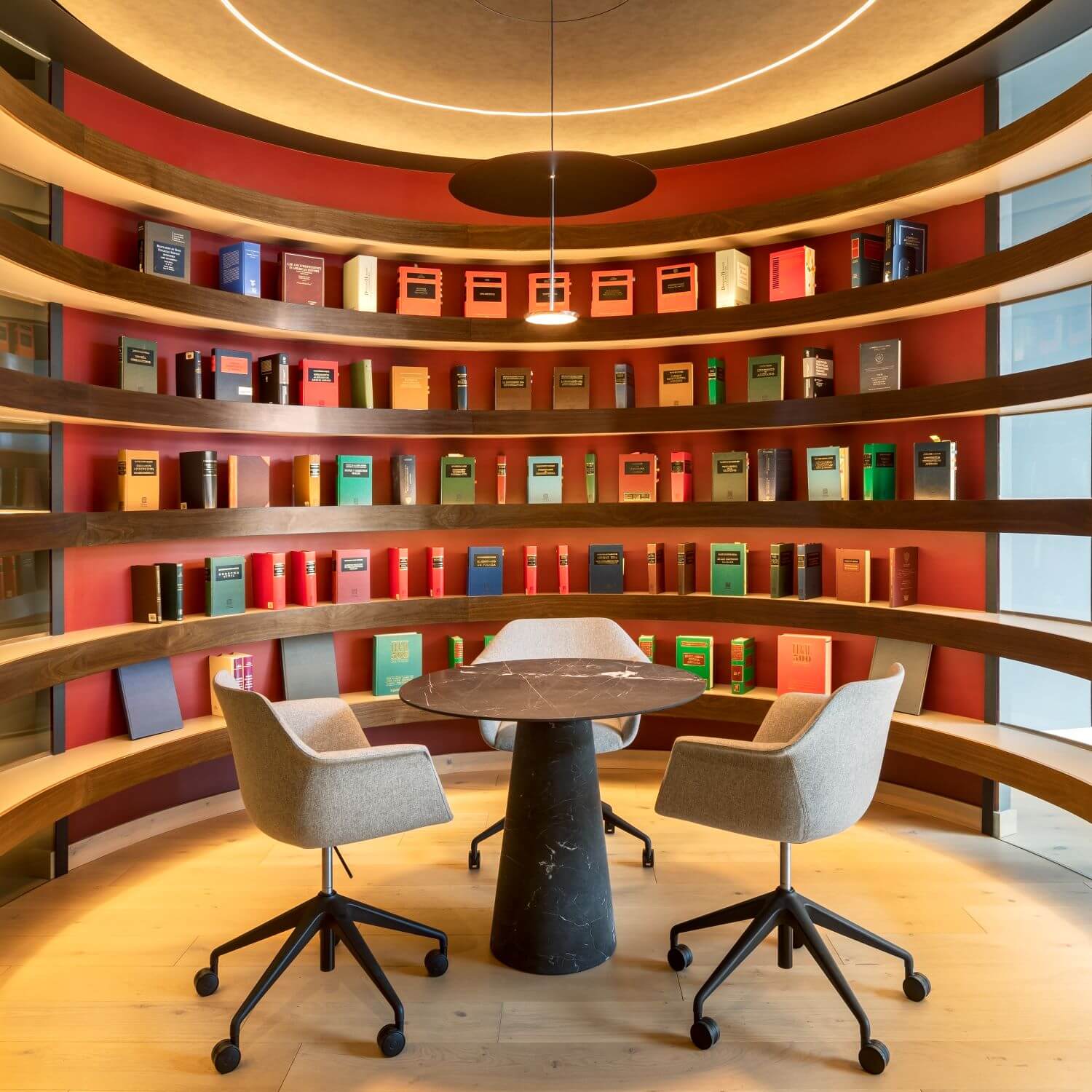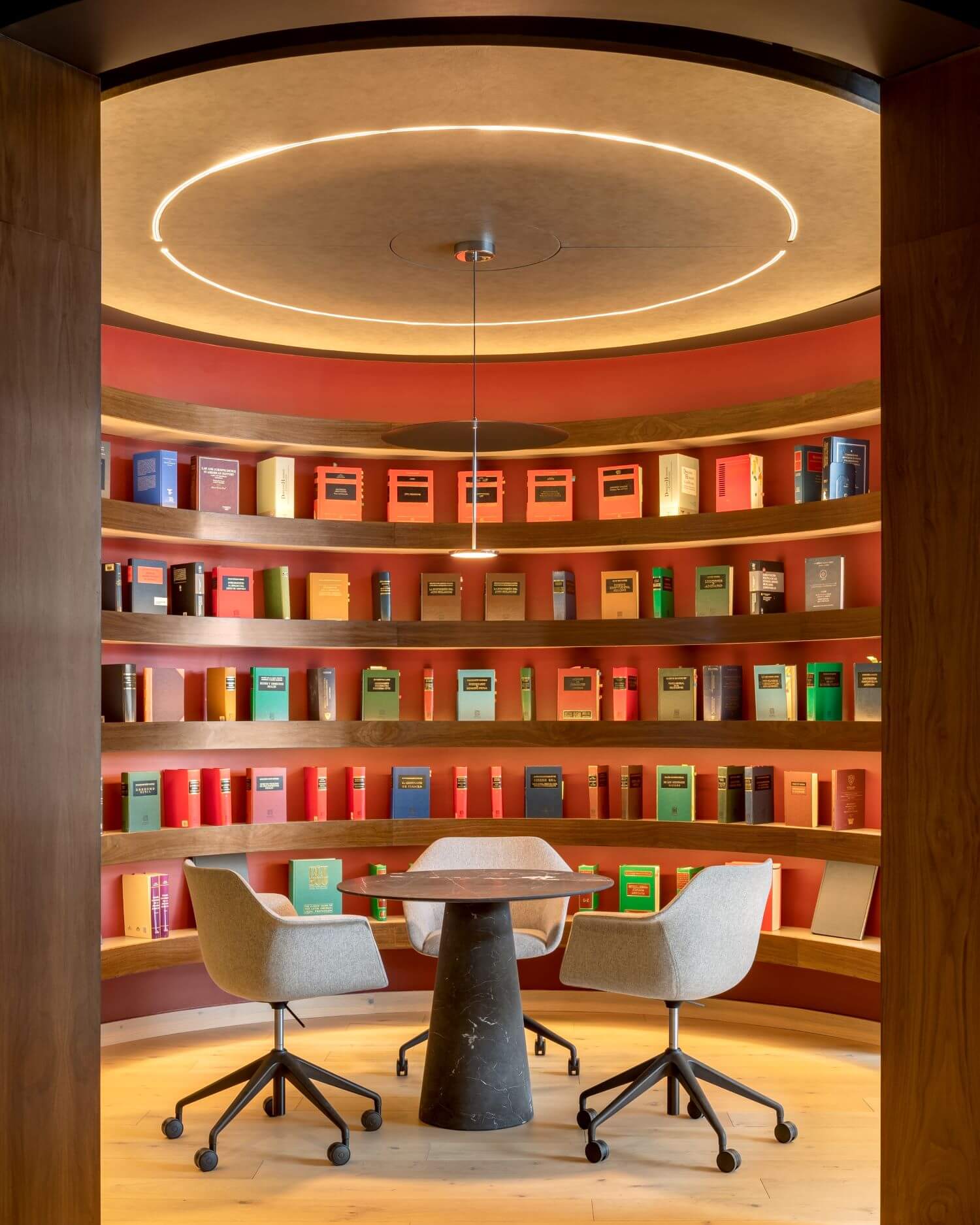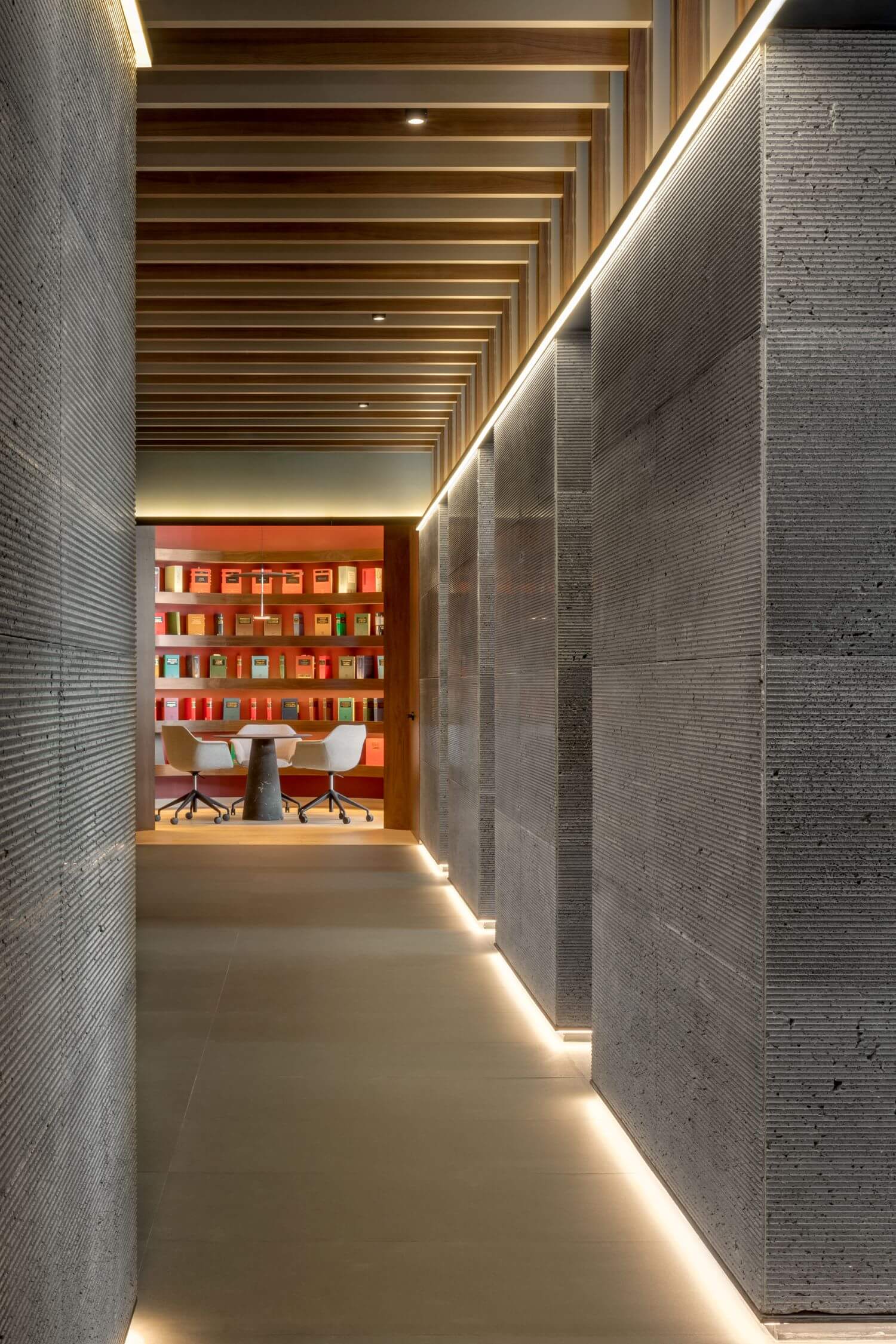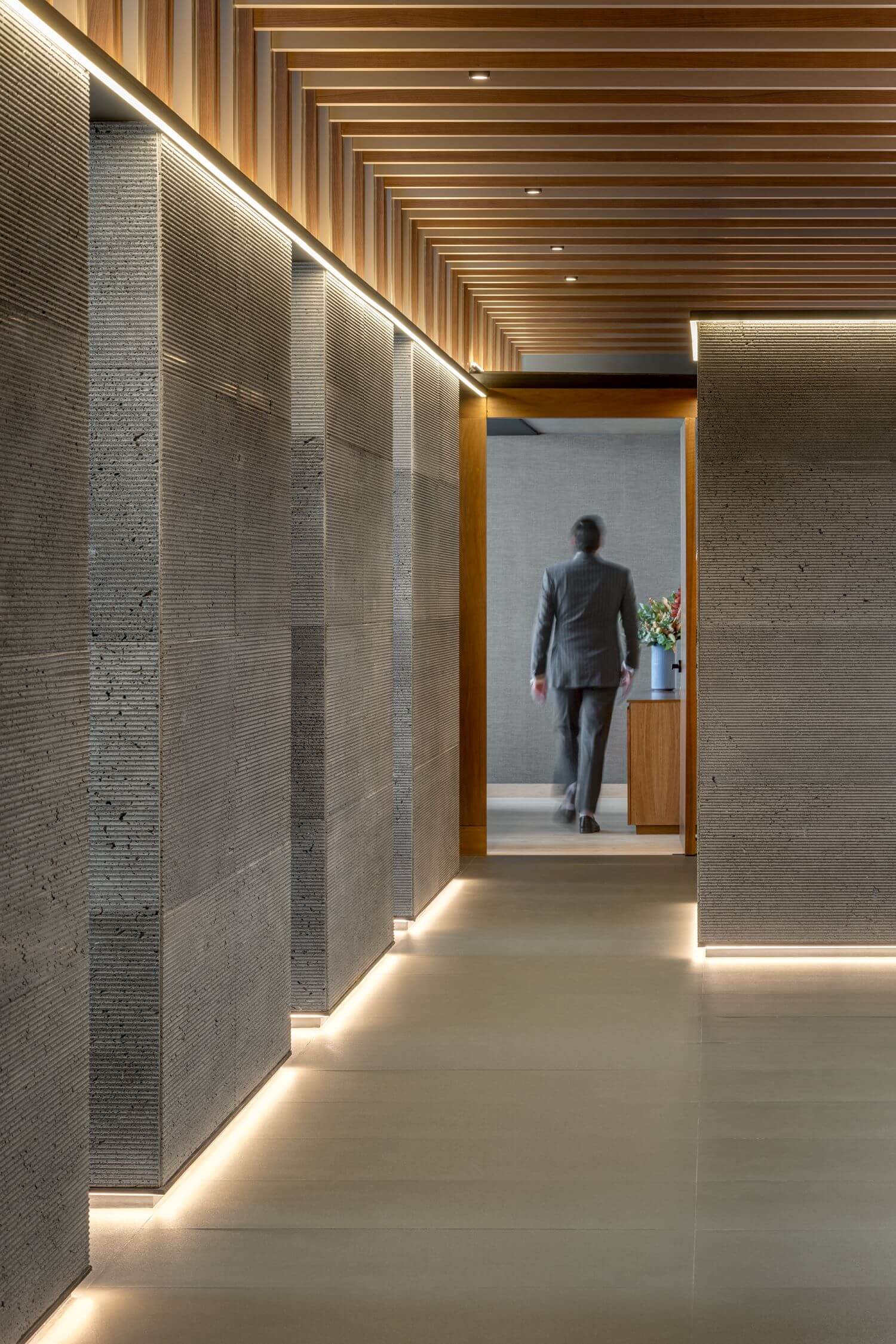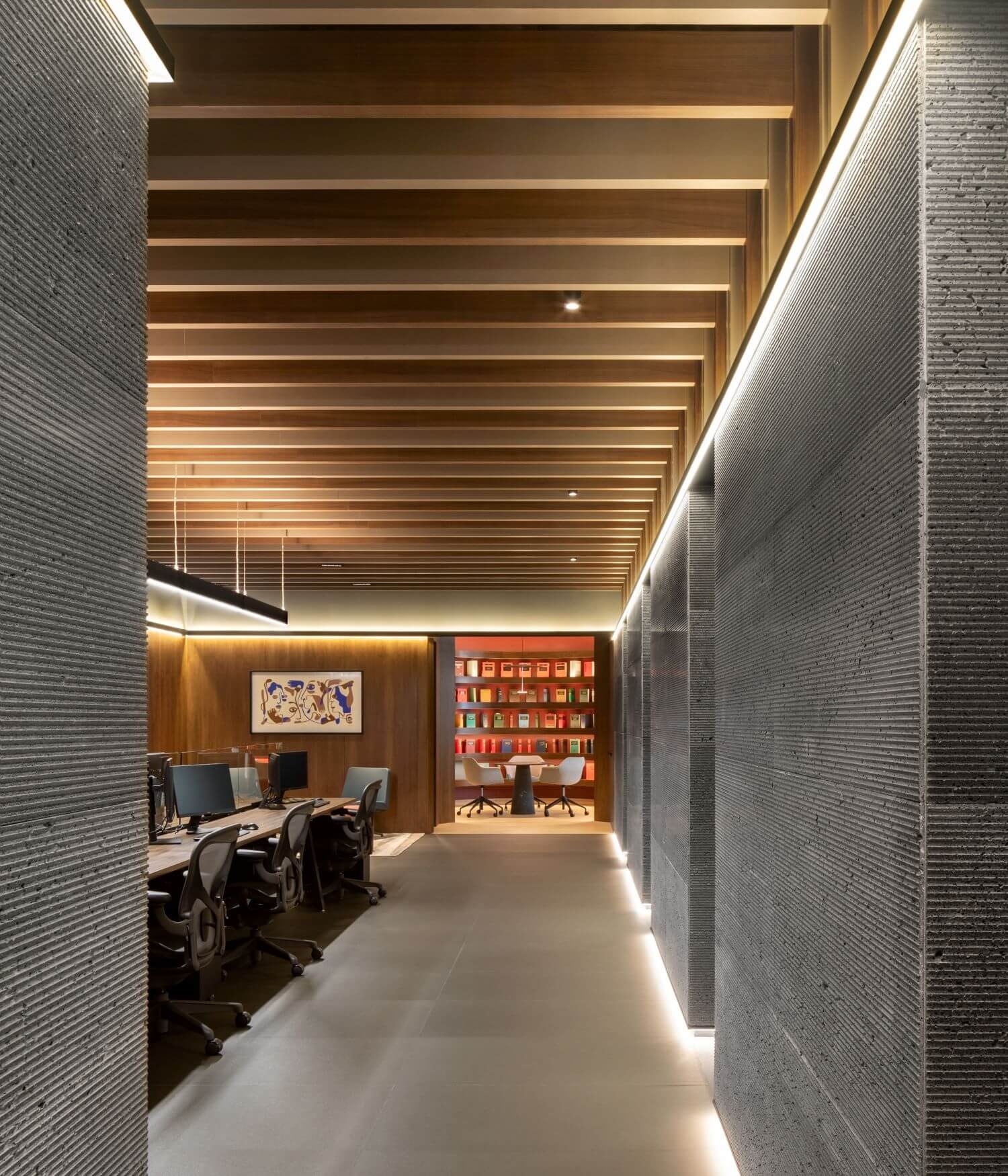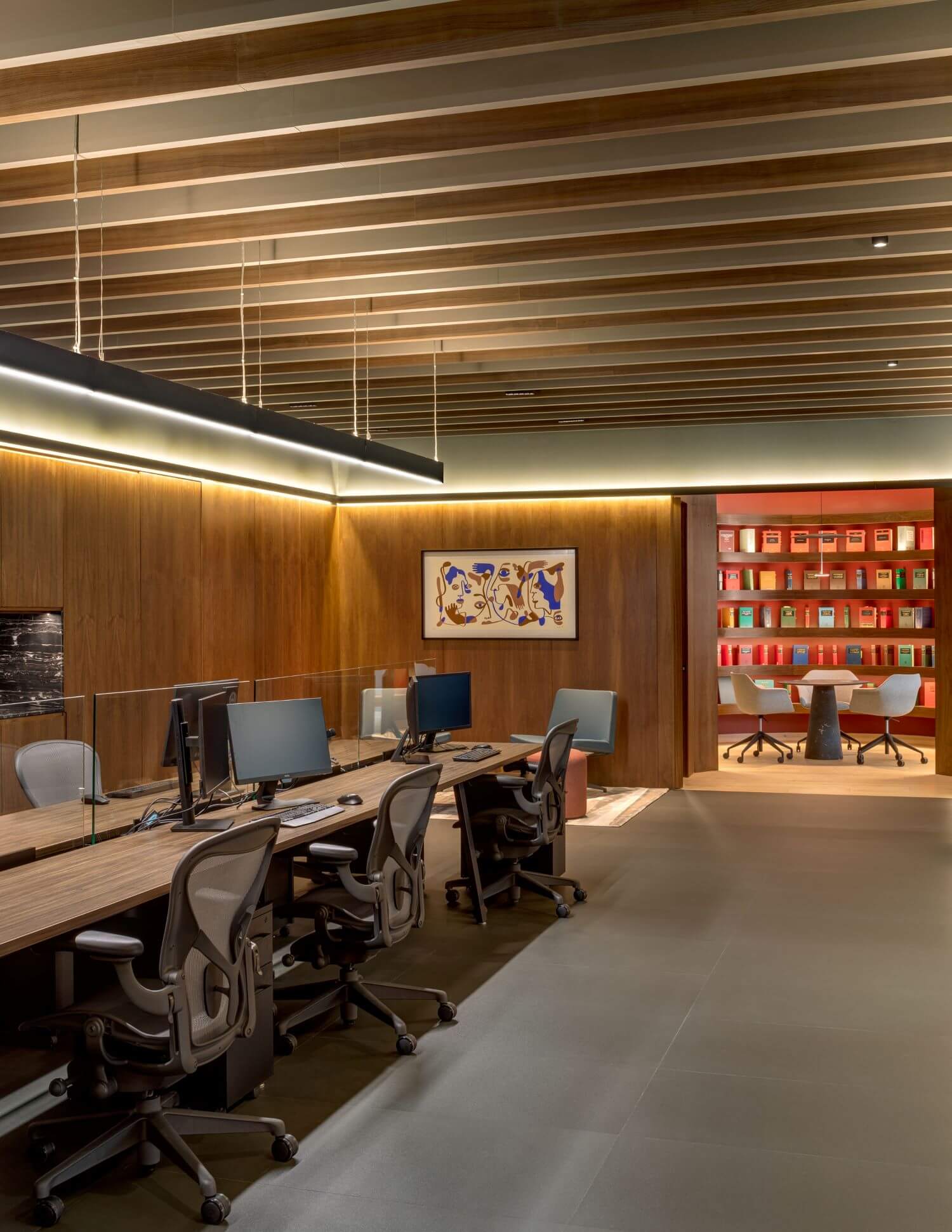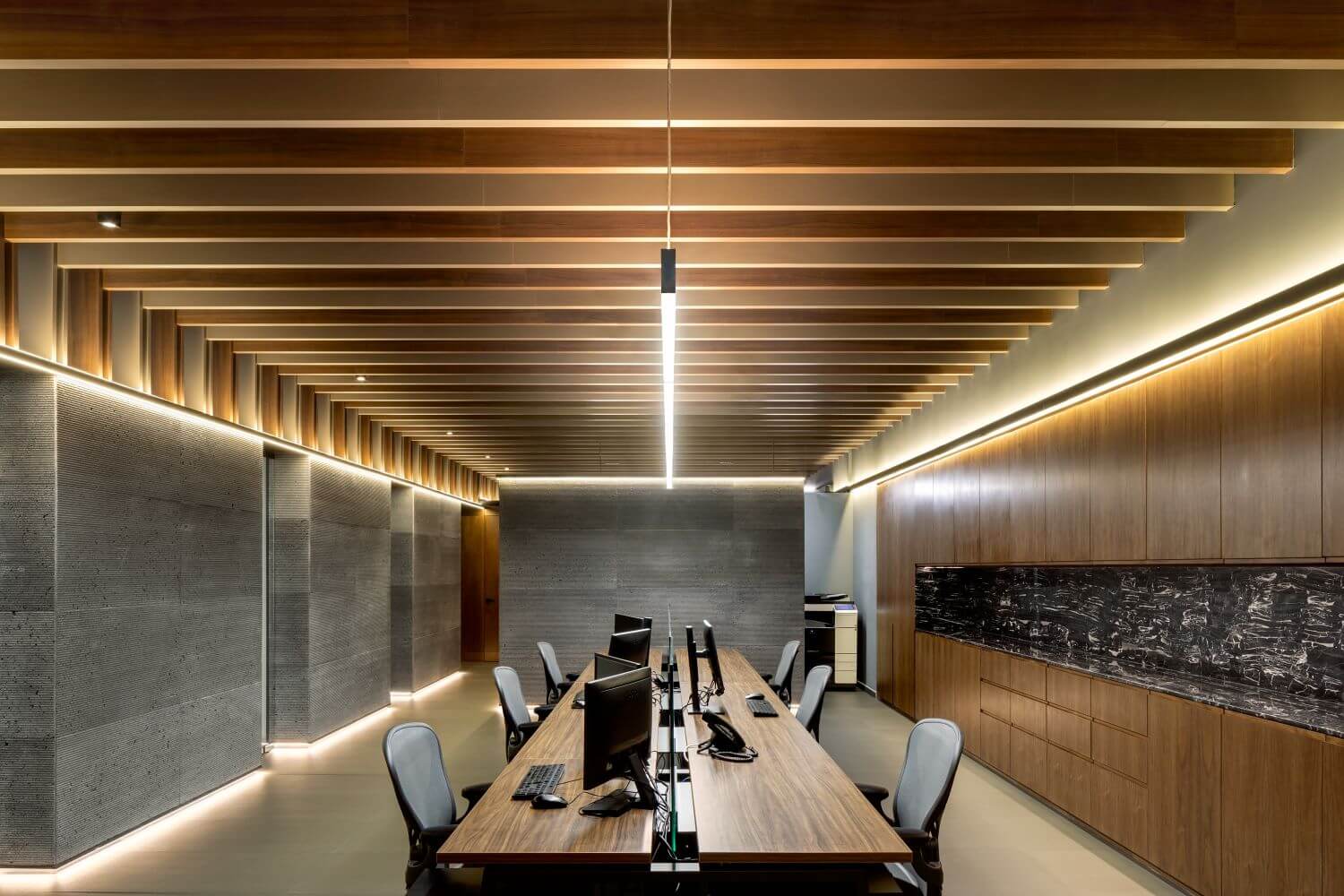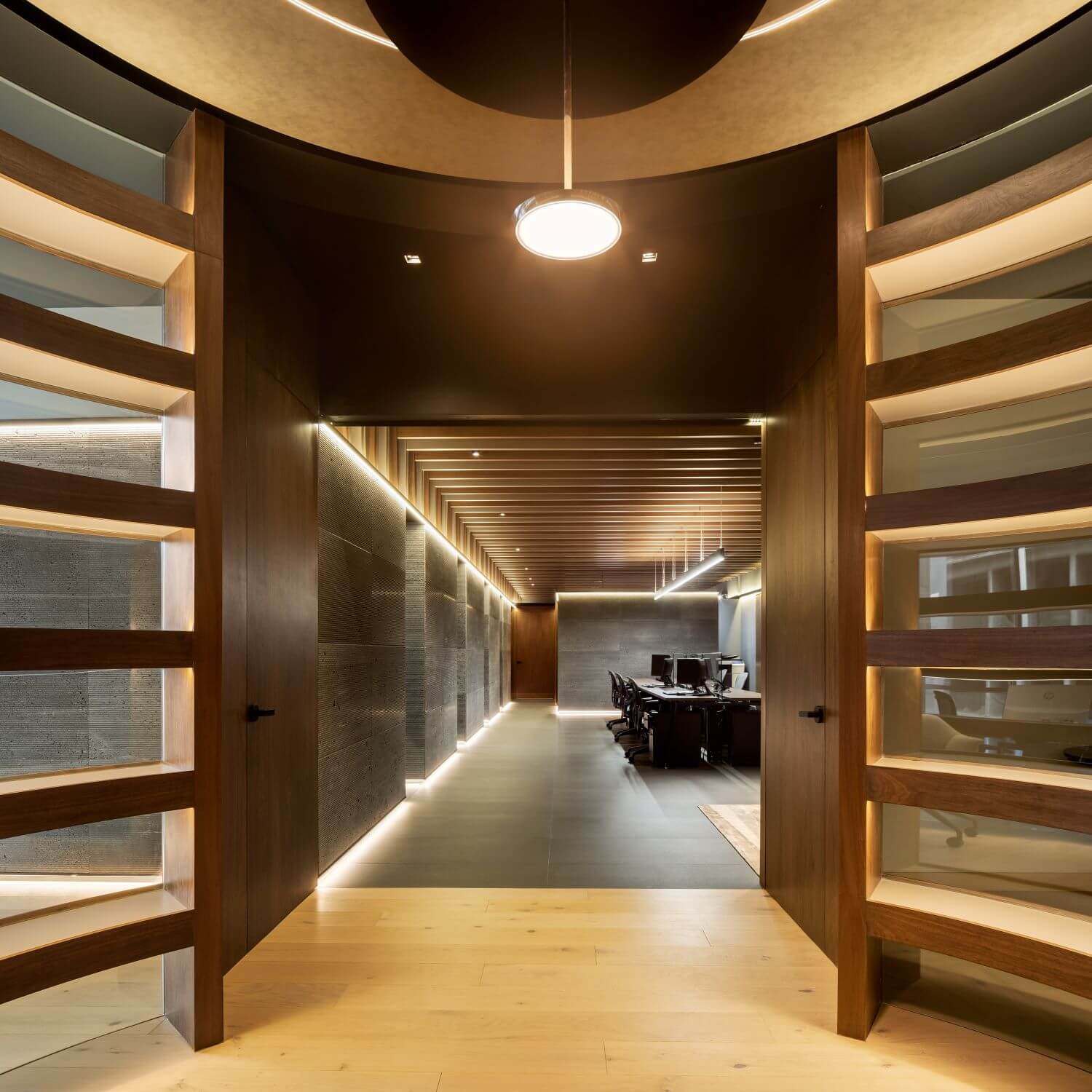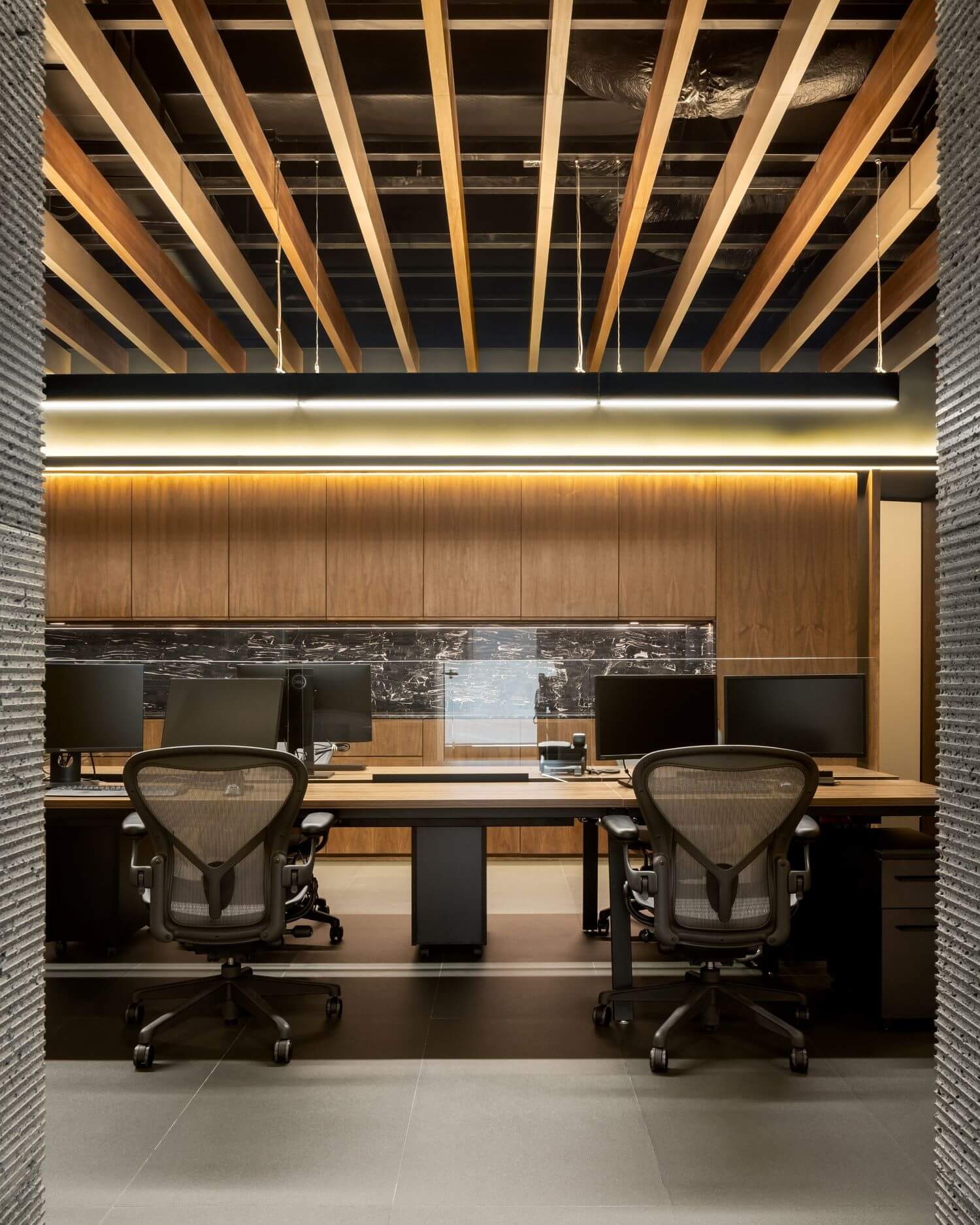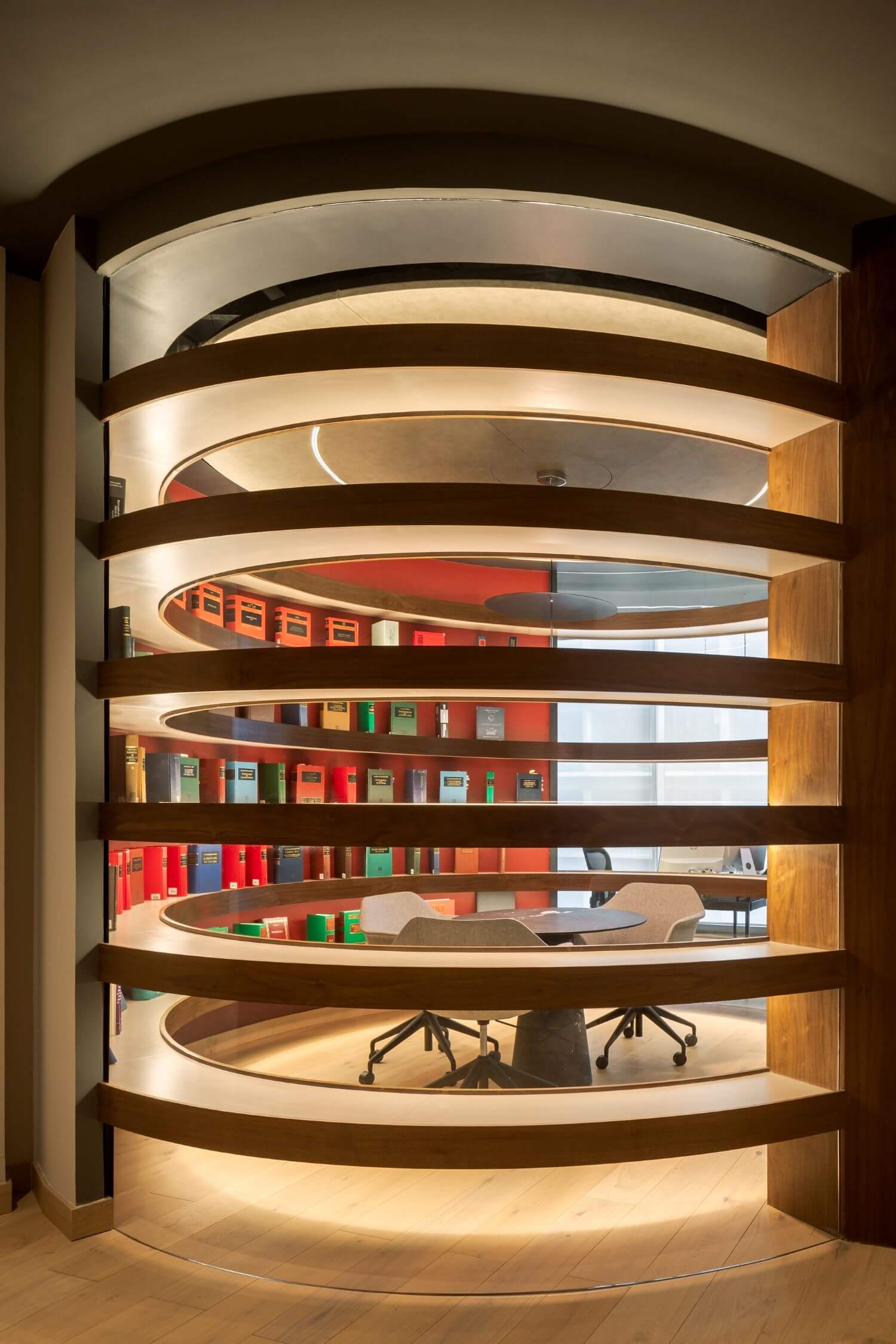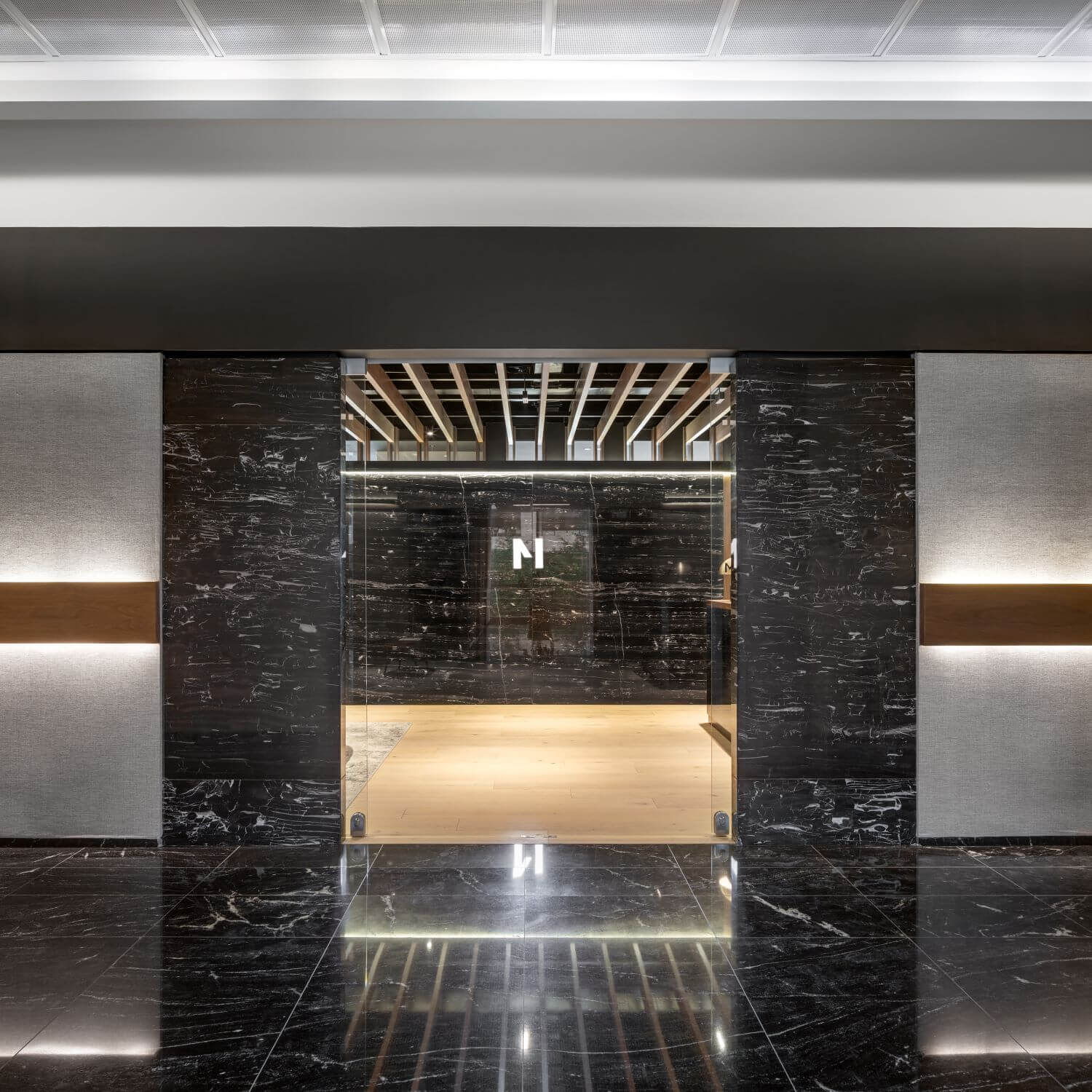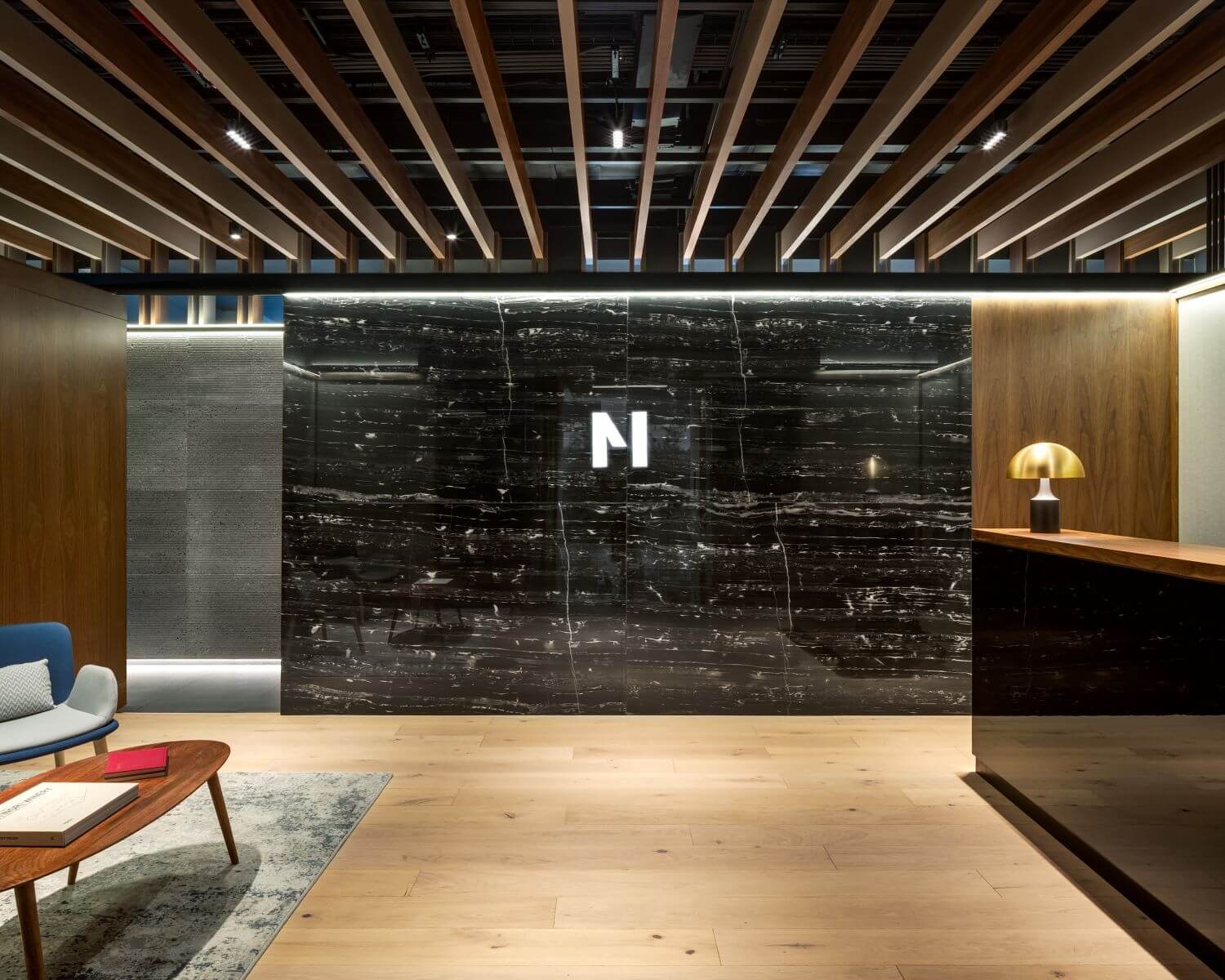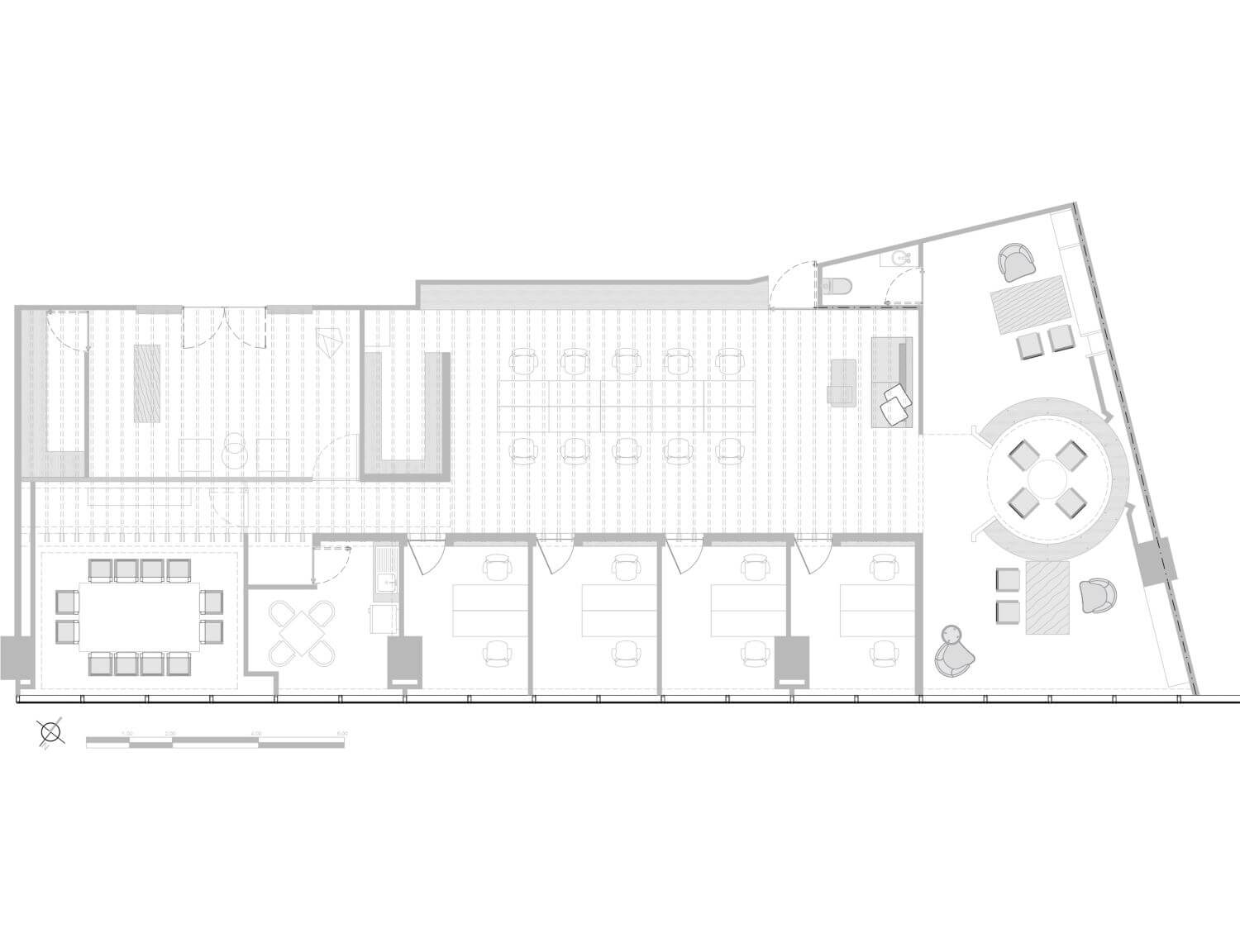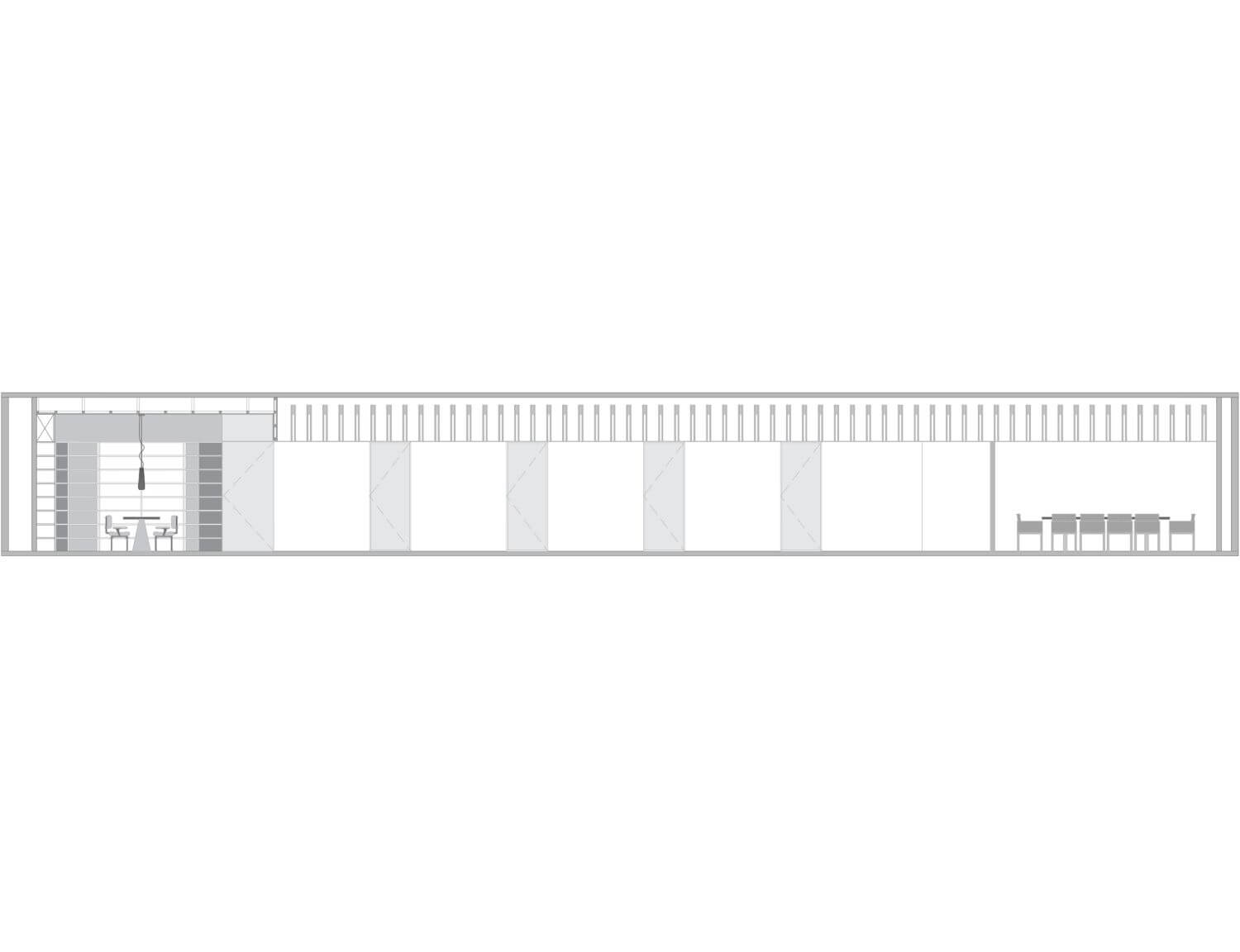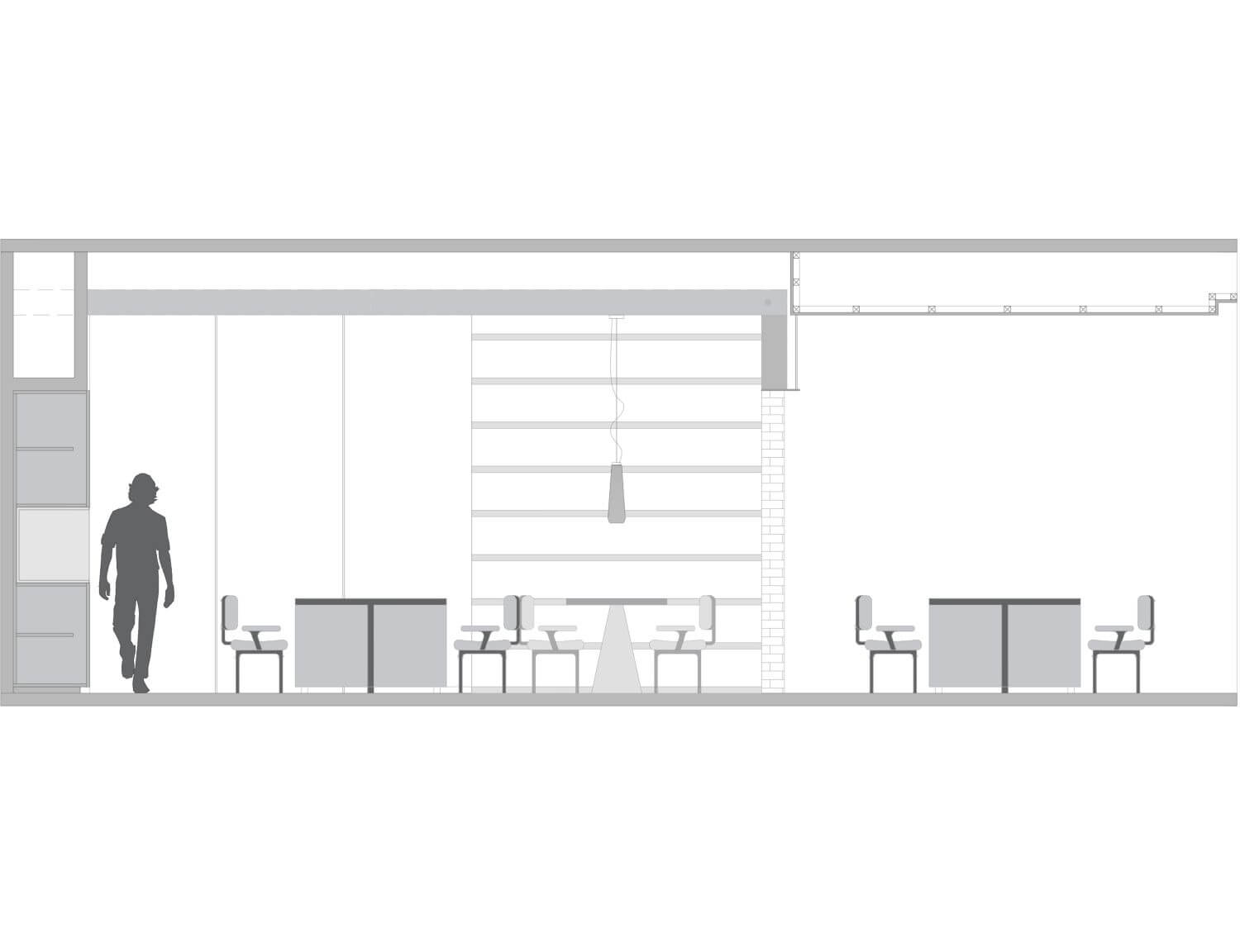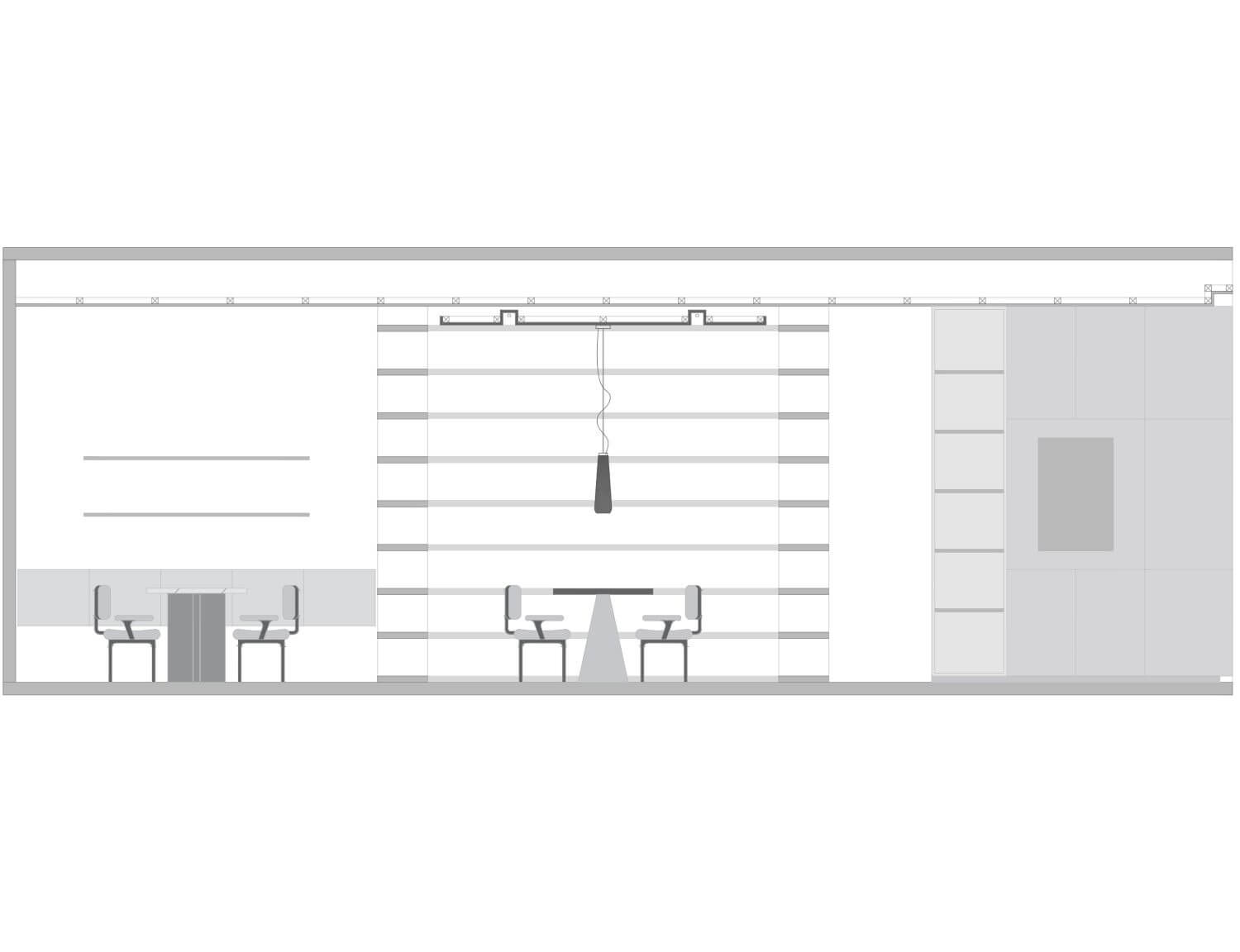 ---